PokerStars' Market Share Climbs in Italy's Declining Poker Industry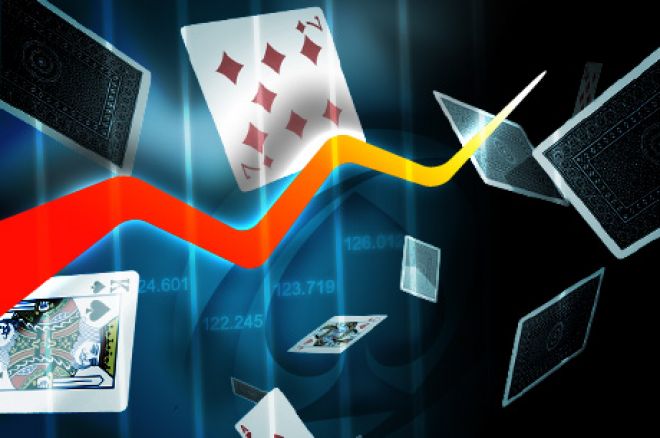 Although the Italian online poker industry is struggling to find a way out of the downward spiral it has battled for years, PokerStars continues to increase its market share in the country. According to Agimeg, during the month of August PokerStars managed to earn revenues of €34.7 million, which is close to 70 percent of the market's total.
This result signifies a remarkable improvement for the poker room, as July's market data placed PokerStars in control of 61 percent of Italy's tournament poker market.
"[PokerStars] is perceived as the industry leader, and that's why everyone goes to play there," Italian poker journalist Claudio Poggi explained to PokerNews.
"PokerStars also has a media exposure that other competitors do not have," Poggi continued. "Some of the other rooms have tried to fill the gap, but I think the difference between them and PokerStars was simply too big."
According to Poggi, part of PokerStars' success in Italy is due to the room's marketing initiatives. "From a marketing standpoint, none of the other rooms available in Italy's regulated market is close to PokerStars, which at least for its tournament offer and promotions is second to none."
Numbers suggest that promotions are definitely to be seen as one of the keys of the room's recent success, as PokerStars revenues increased after the launch of the new lottery style sit-and-gos called Spin and Gos, which went live in Italy's regulated market in the final week of August.
Despite the high 9 percent effective rake applied to the new tournaments, Spin and Go tables gained immediate popularity among Italian poker players, and this helped PokerStars to see the data about its traffic moving against Italy's industry negative trend.
"It would be good to see some proper competition heating up Italy's poker market," Poggi continued. "Competition is always good for the players. Unfortunately, I don't think we can blame PokerStars if there's nothing at their level in Italy right now."
Italy needs shared liquidity
If PokerStars can celebrate yet another good performance, the industry's overall numbers do not leave much room for optimism.
As calculated by Agimeg, Italy's poker market is suffering through a steady decline that started when the country regulated online poker with the establishment of a ring-fenced market.
In August, Italy's tournament poker industry lost 11.7 percent compared to 2013, generating a total revenue of nearly €50 million.
"Opening the doors to international liquidity may be the solution," Poggi concluded. "It would probably convince other international groups to direct more significant investments to the Italian market, and this would clearly help the whole industry to grow and diversify."
Talks about the creation of a transnational European poker market that would allow Italian poker players to share tables and liquidity with Spanish, British, Portuguese and French poker players have been ongoing for years, even though a vote in the French parliament at the end of 2013 seemed to have put the whole process in standby.
"Shared liquidity is of decisive importance for the revitalization of the poker industry, particularly in the current context of the sharp decline suffered by Spanish and Italian markets," the founder of the European Gambling Lawyers and Advisors Giovanni Carboni told PokerNews earlier this year.
"Unfortunately, up until now, the two countries have not shown the determination they needed to make it possible," Carboni continued, adding that "the process is still in its early stage and far from becoming operative."
Get all the latest PokerNews updates on your social media outlets. Follow us on Twitter and find us on both Facebook and Google+!