Exclusive: "This is What the European Regulators Really Discussed in Rome"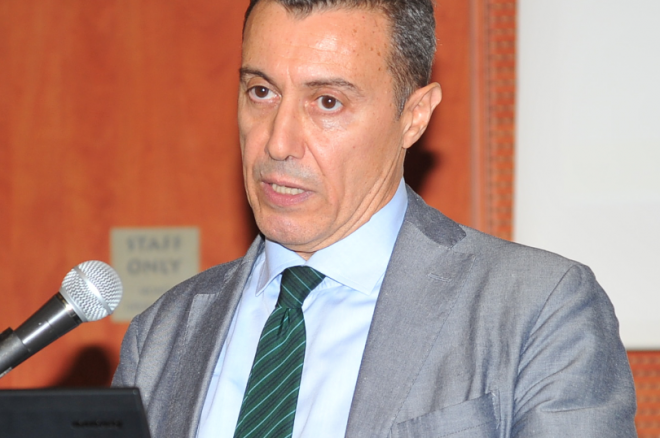 Although it was not mentioned by Italy's gaming regulator following the 4th informal meeting of European regulators held in Rome this month, European shared liquidity was discussed extensively by those in attendance.
Giovanni Carboni, one of Italy's top gambling consultants, gave PokerNews an exclusive insider view of what happened behind closed doors, as he was invited to the workshop as a representative from one of the country's leading gaming operators.
"European national regulators have created something similar to a closed and non-official club where today are being discussed important legislative changes for online gambling's future," Carboni explained. "These are changes that will have consequences both for European Union and US."
"The official agenda published by AAMS included a wide variety of issues, but the very pragmatic nature of the event led the group to discuss also about other challenges and changes needed by the industry," he continued.
According to Carboni, the main points of the meeting were focused on the role and responsibilities of online gaming providers, and the measures to be implemented for fighting against non-licensed operators and offers conflicting with national legislation.
"This is one of the top priorities for Francesco Rodano - host of the event and Head of Remote Gaming at Italy's regulator - as countries as Spain and UK include in their legislation responsibilities for providers while Italy does not," Carboni added. "I believe we should expect the implementation in Italy of new measures based on other countries' best practices both for online casino and online poker."
"In connection to this issue, regulators also discussed about shared liquidity for online poker, even if this was not officially part of the agenda," he said.
"Shared liquidity is of decisive importance for the revitalization of the poker industry, particularly in the current context of the sharp decline suffered by Spanish and Italian markets. Unfortunately, up until now, the two countries have not shown the determination they needed to make it possible".
Carboni, who also considers the recent decision of the French parliament to be the cause of France's regulator president Jean-François Vilotte's resignation, explained how shared liquidity could soon involve the United Kingdom.
"Besides Italy's Francesco Rodano and Spain's Carlos Hernandez Rivera, UK Gambling Commission Commissioner and Chief Executive Jenny Williams expressed her commitment on the field of shared liquidity."
"The process is still in its early stage and far from becoming operative," Carboni said. "Right now different authorities are still studying the measures needed for it. UK's authority can play a key role in this phase, both for the dimension of its market and for the experience it acquired in the dot-com context."
Like previous regulator meetings, Rome's hearing also focused on different practices in the field of consumer protection, one of the core missions of authorities. According to Carboni, "the fact that this issue is being dealt at an international level is particularly useful to Italy, as the game is now suffering for strong attacks coming from civil society, media and politicians."
Carboni also mentioned how "cooperation is moving forward to homogenize technical requirements of different systems and to streamline bureaucratic processes of authorization and permission. Also, comparable data on the performance of online gaming markets will be published every six months."
Giovanni Carboni is the Managing Partner of Carboni&Partners gambling consultancy group and founder of the European Gambling Lawyers and Advisors, network of professionals specialized on gaming & gambling market and regulations. Since 2005, he has worked as a consultant of the Italian gambling Authority.
Get all the latest PokerNews updates on your social media outlets. Follow us on Twitter and find us on both Facebook and Google+!