French Parliament Rules Against European Shared Liquidity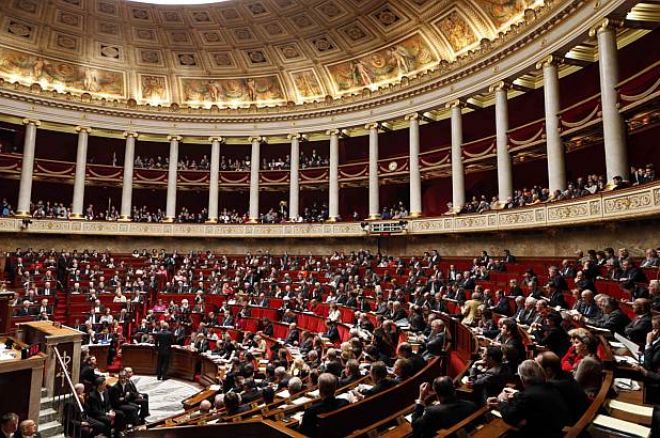 If Spain and Italy thought shared liquidity was already a done deal, the latest news coming from the French National Assembly is going to be a the game changer nobody wanted.
"We should simply realize that poker is a little out of fashion today," said the Rapporteur of the Committee on Economic Affairs Razzy Hammadi on Wednesday to the French National Assembly while explaining his negative opinion about an amendment to the current gambling law which would open European shared liquidity.
"I am against [European shared liquidity] as it would turn online poker into an uncontrollable ogre eating one market after the other," he continued, opposing to a text that was introduced to the assembly by Damien Abat for, as the text said, "authorizing licensed operators to offer their players the opportunity to play with players registered on online gaming operators owning a license issued by another member of the European Union according to the agreement regulating the European Economic Area."
Hence, while in another Parisian building the director of France's gambling regulator ARJEL, Mr. Jean-François Vilotte, was holding a press conference to explain some of the reasons that forced him to step down from his position in January, the French parliament decided that French players are not meant to share their online tables with any of their fellow European poker lovers.
"There are two ways to understand the tightening of the market," said Hammadi in front of the assembly. "We could simply realize that despite significant investments in advertising and development, poker is now gone a little out of fashion, or we could at the same time consider that the need of an everyday greater liquidity is part of online poker economical structure. As a rapporteur, I am against that as it brings to my mind the idea of [online poker] becoming an uncontrollable ogre eating one market after the other."
If the reasons that motivated Vilotte to leave ARJEL for a private law firm are still not entirely clear, lately forums and rumors started pointing their fingers at the complicated relationship between the regulator and the government. Especially as during the past few years, many of the advices coming from ARJEL were discarded by a majority that has never been seen as truly open for discussions on the future of online poker.
A future that, according to Vilotte, needs to see the legislator more open to rethink the current gambling law and a demanding fiscal system many licensed operators accused being the one of the major cause of France's current decline in online poker.
"We have to pay attention to three things," Vilotte told PokerNews. "First, that there is a sufficient number of games to be played, as the current regulation allows only Texas hold'em and Omaha. Second, that we carefully think about the liquidity aspect, especially if it refers to a single country. And third, taxation."
"Shared liquidity is not a decision that can be taken by ARJEL, but we already expressed our advice about that," Vilotte continued, discussing a pro shared liquidity position that is also shared by French Global Poker Index owner Alex Dreyfus.
"The arguments of the Assembly are ridiculous and show again how we have unknowledgeable people to decide on very specific issues," Dreyfus told PokerNews. "The increase of liquidity, meaning the share of liquidity, would generate higher taxes and more winnings for the players. So, eventually, it would be a win-win situation."
"All operators, including Winamax and PokerStars, were supporting [shared liquidity] as this would have helped PokerStars to be stronger in France and Winamax to be present in Europe," he added. "Now, the question is if Italy or Spain will still work on a merge or not."
Get all the latest PokerNews updates on your social media outlets. Follow us on Twitter and find us on both Facebook and Google+!