Italy to Introduce New Gambling Laws by Feb. 20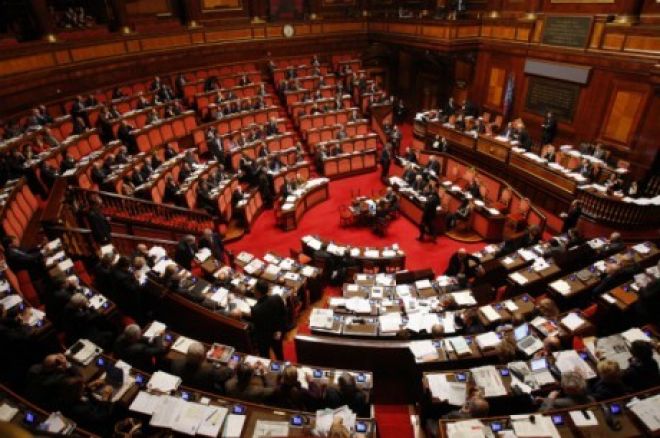 Technology lawyer Giulio Coraggio, a partner at DLA Piper, published a note on Monday warning those who operate in Italy's gambling industry that "the D-day is upcoming," as the country's government is about to strengthen its grip on gambling - again.
"The Italian Government is expected to outline on Feb. 20, 2015, a new package of gambling rules that might considerably change the market," Coraggio writes. "We have already reviewed a number of different versions of such new rules and assessed in different manners their potential impact, but this is still a work in progress."
According to the lawyer, "The main areas that will be covered by the new gambling package relate to the taxation, advertising and the places where gambling machines can be located and where gaming halls can be run."
While the companies that run Italy's gambling halls may have something to fear as the government is expected to introduce some new limitations to their operations, the online sector looks relatively safe. The announced 'ban' on gambling ads looks a lot softer than it sounds.
"The restrictions on gambling advertising that initially appeared to be very stringent are likely to end up into restrictions that are not so different from the gambling advertising rules that are currently in place," Coraggio explained.
Coraggio's views seem then to confirm what Giovanni Carboni, the founder of the European Gambling Lawyers and Advisors, told PokerNews in 2014, when the rumors about an upcoming ban on poker ads on TV and radio first broke.
"A part of the online gambling world had been alarmed by the news of the unanimous approval by the House of Representatives of a ban of gambling advertising from TV channels and radio stations in Italy," Carboni explained.
"Many of my clients started calling and emailing me worried about the news. I explained to them that there was no need to be afraid of an upcoming ban and after hearing my views, they went back to their regular work without fearing for the future of their operations in Italy."
As Coraggio said on Monday, Carboni has always made sure that Italy's Parliament did not intend to adopt new restrictions on online gambling, but instead create a more homogeneous and strict legal framework for gambling halls and brick-and-mortar slots rooms.
"Since late 2011 third sector associations started a strong fight against gambling, mainly criticizing the way the number of slots in public premises grew during the past 10 years," Carboni said.
"Some of the media and a consistent number of politicians decided to support their views, and online gambling - which accounts for only 4% of total Italian gambling industry in GGR - risks now to be an unwanted victim of this situation."
Get all the latest PokerNews updates on your social media outlets. Follow us on Twitter and find us on both Facebook and Google+!