The Betting Corner: Everything You Need to Know About Sports Betting
Stuart Garlick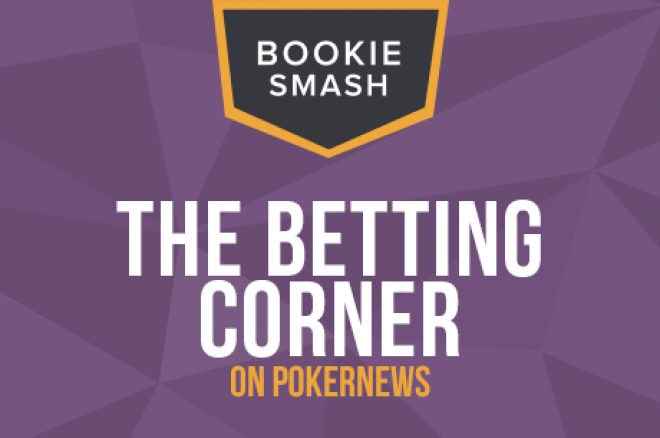 This week on Bookiesmash, its 'll about value — where to look for it and how to find it when you're betting on sports. There is the usual rip-roaring excitement when it comes to the Premier League, but also there is the chance to delve deeper into the world of sports-betting strategy, and get a better handle on the "how" behind getting those big returns you've always hoped for.
Everything you need to know about sports betting is in one article this week, as we introduce the easy steps to becoming an authority on your chosen sport. Every league, every team and every player is different, and so when you're betting you're not just betting on a theoretical scenario, but on a live, changing situation.
This means you've got to take into account not just numbers and figures, but how individuals and other variables change them. The best way to do this, as we explain, is to follow a league in-depth, getting to know its players and teams so well that betting seems like a natural process.
Of course it's necessary to take care when betting on sport, and so we explain how it's important to exercise caution before throwing your money even at a "sure thing." Sometimes the less-fashionable teams and players are available at lower prices, and this can lead to some great value bets for you and anyone else who tries their hand.
There are matches in the Premier League with great value attached to them, as well as great interest for supporters and neutrals alike. Saturday sees a crucial London derby between Arsenal, chasing entry to the Champions League yet again, and West Ham United, whose season has fallen flat since a run of winning form before Christmas.
We pick out some key bets you can make on this match, which we think will stand a great chance of leaving you in profit. The same goes for Manchester United's hosting of Tottenham Hotspur on Sunday — a chance for Wayne Rooney and company to break off the shackles of the Louis van Gaal era, or more boring, one-dimensional football? We will have to find out.
One thing that is certain is that Spurs will attack United from the whistle, and will be formidable opponents. It'll be a fascinating game on Sunday, and we've got the betting lowdown on it.
Meanwhile, for those of you who don't just want to know who and what to put your money on, but also want to have some fun with the game of football and find out more about its history, we've taken a look at the Premier League's greatest goal scorers in history, and there are some incredible players in that list, as you might imagine.
Enjoy your weekend, and enjoy your informed betting, through Bookiesmash!
Get all the latest PokerNews updates on your social media outlets. Follow us on Twitter and find us on both Facebook and Google+!