Poker Game in Michigan Turns Fatal After Suspected Robber Shot and Killed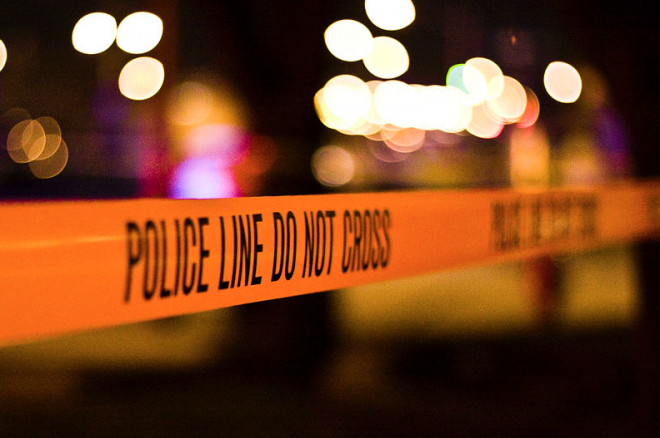 According to the Saginaw Township, Michigan, Police Department Chief of Police Donald F. Pussehl, Jr., a suspected unidentified robber was shot and killed during an attempted robbery at a poker game in Michigan.
"There was a poker game occurring at one of the apartments, and we know at least one person, maybe two, had gone to the game to rob the participants," Pussehl said to Michigan's MLive.com. "That's what started this whole thing."
One of the poker players at the home game was also injured and reported to be in stable condition.
Pussehl told reporters that the double shooting happened on March 11 at 11:47 p.m. local time in at Camelot Place Apartments, 122 Ivanhoe, Saginaw Township.
The robbery is believed to have turned deadly due to one of the players bringing a handgun to the game and exchanging shots with the suspected robber. Whether this player was the same person that was injured during the exchange has not been revealed.
Police are currently investigating whether the robber was working alone or had a partner, and are working with witnesses who are reportedly providing police with conflicting reports.
This isn't the first time a poker-related homicide occurred in Saginaw Township. Back in 2012, Quintel West robbed a poker game and killed the host, Michael Kuhlman. According to the 2010 census, the township has just 40,810 residents, causing heads to shake about how two separate fatal poker related incidents could occur within a three-year period.
According to MLive.com, West was convicted of a first-degree felony murder, along with 11 other felonies, and is now serving a mandatory sentence of life in prison without the possibility of parole.
Pussehl sends out a warning about the dangers of playing in home poker games, especially if they are well publicized.
"Those poker games, first of all, they're illegal for the most part," Pussehl stated. "It runs into risky business. When someone knows the games are occurring on a frequent basis, they're setting themselves up for a pattern."
Photo credit: Tony Webster via Wikimedia Commons.
Get all the latest PokerNews updates on your social media outlets. Follow us on Twitter and find us both Facebook and Google+!