Italian Poker Player Arrested in North Carolina for ATM Skimming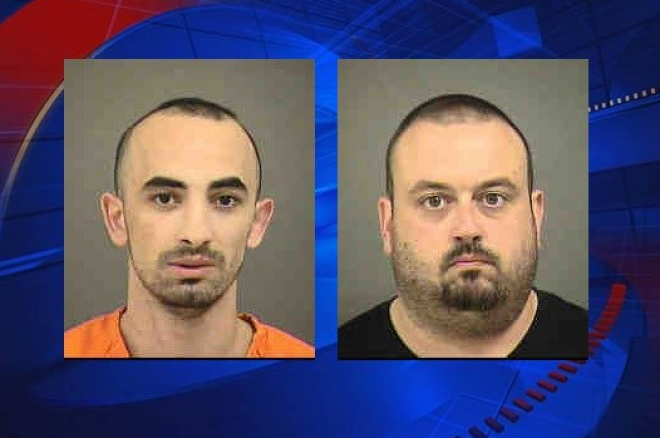 Earlier this month, Italy's Luca Pizzingrilli and Romania's Savin Iantoc were arrested by the Charlotte-Mecklenburg Police Department (CMPD) in Charlotte, North Carolina.
Pizzingrilli and Iantoc are accused of placing skimming devices to hack an ATM in the city, and are currently being held in Charlotte on $25 million and $30 million bonds, respectively.
According to the CMPD, the two were arrested after personnel from the Sun Trust Bank alerted the authorities about the risk of skimming activities in one of their ATMs. In a press conference regarding the situation, a representative from the CMPD defined the whole operation as a "fantastic work from the CMPD officers" as they were able to identify the two criminals and arrest them shortly after the bank hinted at the skimming risk.
"An officer actually saw the suspects putting the device on an ATM," the representative said. "This is a once-in-a-lifetime arrest. We are proud of the work done by the officers out there."
Pizzingrilli, per reports from Italy's Assopoker, is a known name in the Italian poker community where he is considered to be a regular in live games at low and medium stakes. He was the first to be stopped by the authorities and did not try to resist the arrest. Iantoc, on the other hand, reportedly tried to escape the arrest, but was then apprehended by the CMPD after a short manhunt.
A report issued by the CMPD stated that the two men installed "a small camera concealed in a mirror and an electronic card reader" in an ATM on South Boulevard in the attempt to steal credit card details from the bank's clients. According to the Federal Bureau of Investigation, this is not the first time that the Iantoc is involved in a case of skimming. The authorities believe that the Romanian national may have been part of similar crimes previously reported in other states.
Image courtesy of Fox46Charlotte
Get all the latest PokerNews updates on your social media outlets. Follow us on Twitter and find us on both Facebook and Google+!