Online Ring Game Traffic Continues to Decline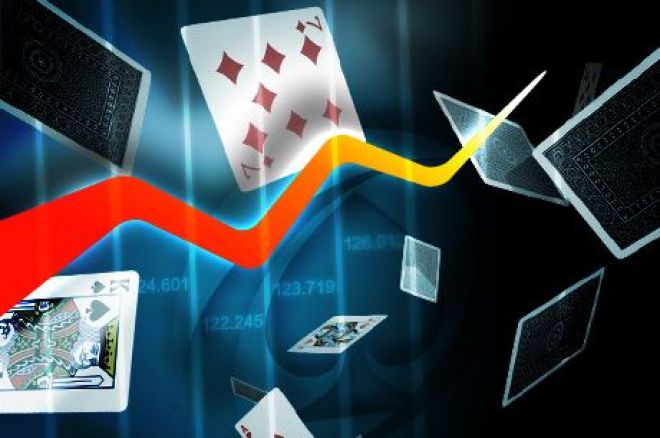 Global online cash ring games continue to decline, primarily due to gaming regulation taking effect in various countries around the world and the introduction of lottery-style sit-and-gos.
According to data provided by PokerScout on PokerFuse, online cash game traffic is trending downwards when compared to last week, last month, last quarter, last year, last two years, and last three years. In other words, regardless of how you are looking at online ring game traffic, there are less real-money players at the tables.
Approximately 41,139 ring game players were reported to be playing at online ring games throughout the world based off a seven-day running average from April 28, representing a 3.4-percent decline from a week ago where 42,583 ring games players were reported playing online using the same matrix.
The declines in online ring game traffic are even more dramatic when compared to periods further in the past. Traffic declined by 5.8 percent from the 43,663 ring game players reported based off a seven-day average 30-days ago, and by 13.8 percent from the 47,741 players 90-days ago.
The online ring game landscape trends can be more telling when we go further back in time since when compared on an annual basis, it removes the influence of seasonal trends from the data. Ring game traffic declined by 12.6 percent from the 47,075 ring game players a year ago, by 20.4 percent from the 51,677 players reported two years ago, and by 21.3 percent from the 52,242 players seated at these games three years ago.
Online gaming giant, PokerStars, is still by far the industry leader for online ring games with 17,540 players based off a seven-day average. 888poker sits in second place in the traffic rankings with 2,246 players with the iPoker Network not that far behind with 1,706 players.
Both PokerStars and the iPoker Network have suffered declines in ring game traffic, believed to be primarily due to the introduction of lottery-style games along with regulation forcing games being available in fewer countries.
Despite changes in the regulatory landscape, 888poker has been able to hold its ring game traffic remarkably steady, being estimated that an average of 2,250 players were playing ring games a week ago, 2,245 players a year ago, 2,204 players two years ago, and 2,252 players three years ago.
Special thanks to PokerFuse and PokerScout for data used in this article.
Get all the latest PokerNews updates on your social media outlets. Follow us on Twitter and find us both Facebook and Google+!