Poker Central to Provide 24/7 Poker Coverage by the End of 2015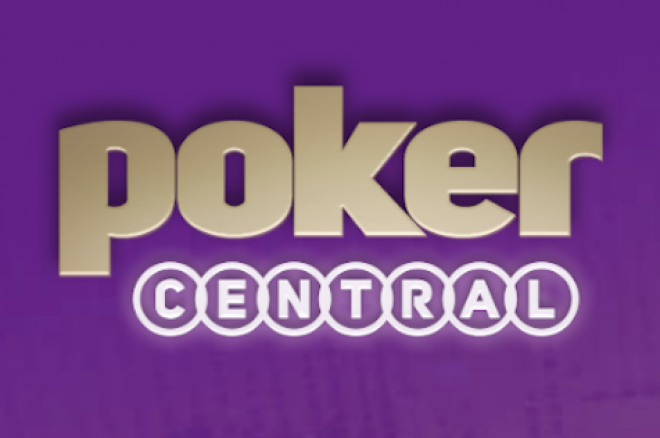 In the near future, poker fans around the world are expected to be able to watch poker around the clock via a new poker channel, Poker Central®.
While the exact date of when broadcasting will begin has not been communicated yet, Poker Central® CEO Clint Stinchcomb shared with PokerNews that we should expect to see the launch by the end of 2015.
"Fans can start enjoying 24/7 poker in Q4 2015," Stinchcomb said. "Our exact launch date will be announced with our distribution partners later this year."
Poker Central® plans to offer poker players a wide-variety of different poker programming with over 2,000 hours of programming available, and Stinchcomb unveiled to us what we can expect to see out of Poker Central®.
"We plan to offer unique all‑day, everyday access to exclusive poker tournaments, celebrity players, tips and tricks from the pros, player profiles and stunning destinations from around the globe," Stinchcomb explained. "Poker Central® will showcase programming in the following overarching genres: tournaments (in the broadest sense of the word, meaning traditional elimination and cash games), instructional, news and highlights, and 'pokerographies' — biographies of compelling players and places, films. We will launch with well over 2,000 hours of programming. About half of our our programming will be U.S. television premiers."
He added, "At the top of our programming department we are similarly fortunate to have Dan Russell. Russell has led programming for four different cable networks with great success and has worked domestically and internationally as he actually launched the World Poker Tour in 2003 when he was with the Travel Channel.
"When we were conducting our search for a Head of Programming, all roads led us to Russell. He is a creative lead and a poker enthusiast with a deeply ingrained knowledge of and appreciation for the production techniques that make televised poker so engaging and who simultaneously could inject some unique expertise from his years of creating other forms of programming."
The management of Poker Central® is working hard to make sure the channel has as much international coverage as possible for fans of poker. In addition to traditional television viewing, the channel is expected to be offered via many platforms, including mobile devices.
"We're lining up international options for fans worldwide as fast as we can," Stinchcomb said. "Our mission is to make Poker Central® available to TV households across the globe. Poker Central® will be available inside and outside the U.S. from day one. Through our distribution partners, viewers will be able to watch Poker Central® via nearly every conceivable platform — i.e. TV, tablet, phone, etc. Distributors today want programming partners who can convey to them a broad scope of platform and territory rights. They also of course want unique and proven content.
"As the world's only 24/7 poker network, we meet these needs. We are exceedingly fortunate to have Sid Eshleman, former SVP of Distribution for Turner Networks (CNN, TNT, TBS, Cartoon Network, etc.) and Discovery Communications as our Head of Distribution. He's an extremely well respected executive across the media industry; you might call him the Daniel Negreanu of distribution."
When we asked Stinchcomb about how difficult the challenges will be to provide entertaining poker coverage around the clock to its viewers, he was open about acceptance.
"It's a challenge that we are delighted to embrace," said Stinchcomb. "While it won't be easy, we will launch Poker Central® with over 2,000 hours of world class poker programming lined up, designed to delight both casual fans and aficionados.
"Big TV networks like ESPN, Fox Sports, and Travel Channel have proven the appeal of poker on television but, in light of their commitments to other leagues and content franchises, poker represents only about one percent of the programming they will offer in the course of a year.
"I can remember being asked the same question about a network devoted 24/7 to crime and now look at the success of Investigation Discovery. Or a 24/7 network devoted to Golf, and look at the success of the Golf Channel. We have a great team fully cognizant of and experienced in the challenges of programming 8,760 hours per year, that is not just 24/7 but 24/365."
The success of any poker-related channel comes down to dollars and cents, so with this in mind, we asked Poker Central® who are some of the planned partners or sponsors of the upcoming poker platform.
Stinchcomb informed us that it is too early to talk about who the sponsors of the new poker channel will be, stating, "Our Head of Advertising Sales, Joe Kakaty will announce our sponsorship partners as we get closer to the launch. While we will work closely with traditional endemic poker partners, we are committed to aligning with ever more mainstream brands. In doing so, we will help grow the category."
In related news, Poker Central® and ARIA Resort & Casino announced partnering together for a new big buy-in tournament, the Super High Roller Bowl. The event is planned for July 2-4, 2015, featuring a huge $500,000 buy-in with an estimated mind-numbing prize pool of $25 million. Of that, about $8 million could go to the winner of the tournament.
Lead image courtesy of Poker Central®.
Get all the latest PokerNews updates on your social media outlets. Follow us on Twitter and find us on both Facebook and Google+!