The Betting Corner: It's Time to Bet on Soccer and Cricket
Stuart Garlick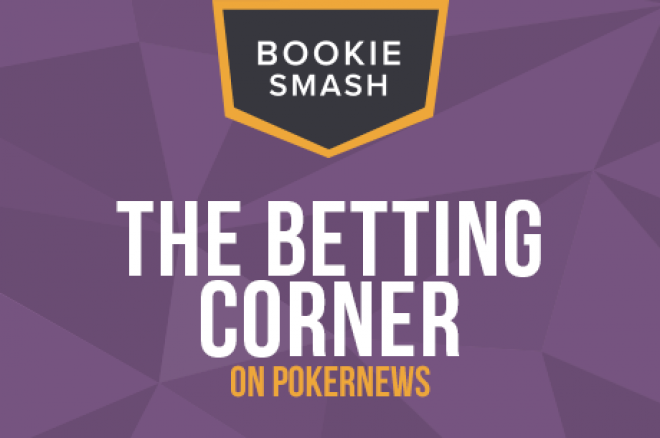 With football, tennis, and cricket all in full swing, there's never been a better time to bet on sports. With BookieSmash, you can learn to win and also enjoy doing it. We've got an entire host of fine features for you, which we think you will love.
The world of football went a little crazy this week. Maybe it's the sunshine, or maybe it's the upcoming summer transfer window, but everyone began speculating on where Raheem Sterling would go at the end of the season. It looks pretty certain he won't be at Liverpool the next time the Premier League starts up, so where will he be? On BookieSmash, we've got a few possible answers, along with some great bets you can make on the outcome. Take a look at what we think is the best bet, and see if you agree.
We've also been rigorously testing the latest exciting fantasy sports game, Mondogoal, which allows you to pick any player in the world's major leagues, and beat other fantasy managers with your shrewd selections. We think we've got a pretty good, well-balanced side for the final week of Premier League action, but check out our team, see what you think, and beat us if you can! Mondogoal is one of the fastest-growing fantasy sports games in the world, and has many official tie-ins with major teams. But what makes it really fun to use is the slickness of the user interface, and the ease with which you can get stats for all players. See what we mean, and try yourself.
If you prefer your football action to be taking place with real teams, then we've got the previews and top bets for the matches that matter this weekend. Hull City looks almost done-for in their relegation struggle, but they have a chance of the most unlikely escape, if they get a win against Manchester United this weekend. We've got the odds for this, plus the other big game taking place this weekend, as Newcastle United, also fighting relegation, face a West Ham United team that has familiar faces, with a point to prove. See what we think are the top bets for these games.
For a good football team to become a great one, it needs to balance attack and defense. That's why, in our analysis of the best-attacking and best-defending football teams in Europe, some names repeat. However, there are one or two surprise names there, which might make you think twice about your betting when you put money on a certain scoreline.
We love cricket on BookieSmash, but we know it's a sport that not everyone has watched before. That's why, before you begin betting, we recommend that if you're a cricket newcomer you take a look at our guide to the game.
Once you've done that, you'll find that cricket is one of the most enjoyable sports to bet on, with so many twists, turns and permutations in a game. England's first home test of the season against New Zealand, taking place now, proves this. We've learned a few things from the match, and we've got an idea of where you should put your money if you're betting on this match.
We hope you enjoy your betting, and enjoy it with BookieSmash!
Get all the latest PokerNews updates on your social media outlets. Follow us on Twitter and find us on both Facebook and Google+!