Not Much iPoker Progress Made at Wednesday's California Informational Hearing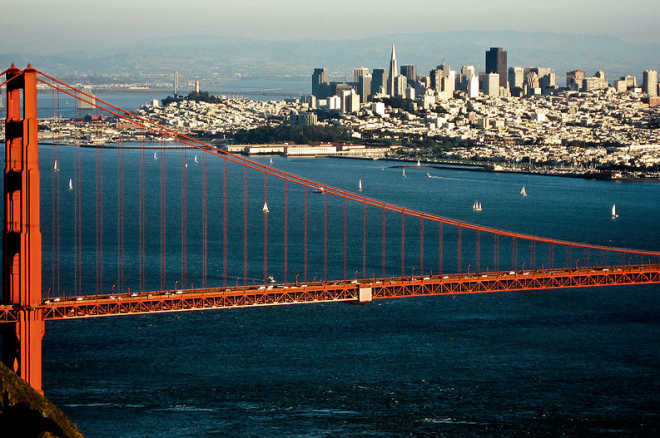 As expected once the witness list was released for Wednesday's Joint Informational Hearing on gambling in the California Senate and Assembly Governmental Organization (GO) committees, there was no progress toward Internet poker legislation in the Golden State. There was hardly even mention of iPoker.
Spotlighting the lack of urgency on the issue at the moment, Senate GO chairman Isadore Hall didn't show up to the hearing, which was run by his Assembly counterpart Adam Gray.
That the hearing fizzled isn't a surprise. There really is little to be done on the legislative level as long as gaming entities in the state remain stalemated on if a bill should allow all parties a fair shot at regulatory review for a license or legislatively rule out horse tracks and PokerStars from participating.
The most extensive and direct mention of online poker came from Rick Baedeker, executive director of the California Horse Racing Board, in defending why the horse tracks should be included. He noted that tracks had a virtual monopoly on gambling in California for 40 years, but that the rise of other forms of gambling in the state has coincided with a 45 percent decline in wagering on horse racing that has caused the recent closure of three major tracks.
He pointed out that in most other major racing states, tracks receive subsidies from other forms of gambling. That doesn't happen in California, where the industry provides more than 50,000 jobs and contributes $2.5 billion annually to the state's economy.
He made it clear that a subsidy is not enough when it comes to online gambling, where horse racing is the only current form of gaming legalized and regulated to operate in California, and 26.6 percent of horse racing revenue in the state comes from the Internet.
"Given its long history in the state, deep routes in the California greenbelt and 13 years of legal online wagering, racing should receive every consideration to participate in Internet poker if it becomes a reality here in California," Baedeker said.
Most of the other references to Internet poker at the hearing were indirect or vague, or came from questions from Gray or Assemblyman Reggie Jones-Sawyer, the two members in attendance who have introduced iPoker bills.
Four representatives from the state Department of Justice were repetitive in that the department would need a substantial increase in personnel in order to handle the workload that would come from the addition of online poker. Jones-Sawyer promised they would get it.
Responding to a question from Jones-Sawyer, Tiffany Conklin from the California Gambling Control Commission said she was comfortable that, with the help from the DOJ, the Commission would have no trouble determining the suitability of companies to participate in iPoker. The question seemed to be getting at if the regulatory agencies are fit to determine whether or not operators should be allowed to participate rather than having a bad actor clause, which Jones-Sawyer removed from his bill this year.
Conklin explained that there would be a bifurcated decision on licensees, with the DOJ presenting its case on if an applicant is suitable and the commission making the ultimate decision.
"It gives the applicant assurance that there is a separation of powers present," Conklin said.
Anita Lee from the state's Legislative Analyst's Office gave an overview of gaming in the state, providing figures on tribal casino revenue at $7 billion annually and card rooms at $850 million. Chris Grove from Online Poker Report projects that online poker in California would generate $215 million in year one and $310 million at maturity.
Paula LaBrie from the California State Lottery said her agency was currently studying how other state lotteries were handling online offerings, but that she could see a potential benefit in the possibility of attracting younger players.
"It's challenging because most of our people who play the lottery tend to be older," LaBrie said. "One of the challenges it to be able to adapt the lottery to what the world is right now."
The hearing concluded fittingly with no one interested in providing public comments.
On Thursday, Capitol Weekly and the University of California's UC Center will host a discussion on California Gaming featuring two dozen industry leaders, state officials and members of the press with a keynote from San Manuel chairwoman Lynn Valbuena. There won't be much presence from the tribal coalition led by the Pechanga, Agua Caliente, and Viejas bands that are causing the stalemate by trying to keep horse tracks and PokerStars out of online poker in the state, with only Viejas attorney general Tuari Bigknife scheduled to speak.
Also on Thursday, PokerStars will be offering a demonstration of the consumer protection and fraud detection measures it has in place at the Legislative Office Building, Hearing Room 100, beginning at 10:30 a.m. Poker pros Daniel Negreanu and Jason Somerville will be in attendance.
There are two more hearings scheduled in California relating to online poker, another joint GO committee informational hearing on June 24 focused solely on iPoker and a July 8 hearing in the Assembly GO committee focusing on the specific bills offered by Assemblymen Jones-Sawyer and Mike Gatto.
*Lead image courtesy of Wikimedia Commons.
Want to stay atop all the latest in the poker world? If so, make sure to get PokerNews updates on your social media outlets. Follow us on Twitter and find us on both Facebook and Google+!