Julien Brecard on How to Bring New People to Poker: "We Should Go Back to the Basics"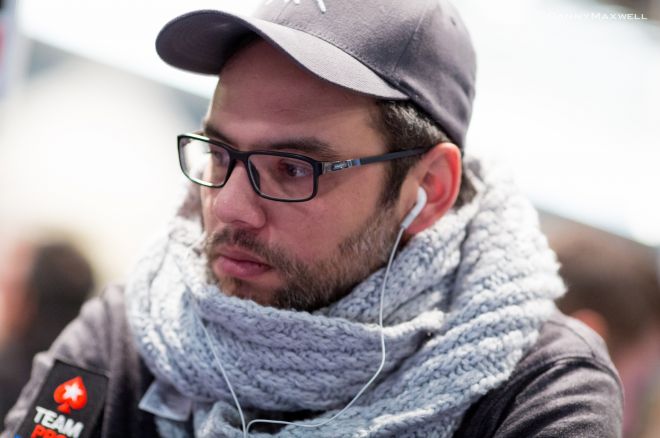 For more than a decade in the poker industry, Julien Brecard is one of the most known and respected faces in the French poker world. A member of the Team PokerStars.fr Pro since 2010, Brecard is a man who can wear many hats at once. In his career as a player, he has already earned more than $300,000 in live tournament winnings, with results that include cashes at most major live series, including the World Series of Poker (WSOP), European Poker Tour (EPT), PokerStars Caribbean Adventure (PCA), and France Poker Series (FPS).
As a manager and consultant, however, Brecard managed to get himself a name thanks to the numerous poker-related projects he took care of when he wasn't busy at the table.
Former key-man at Everest Poker and Winamax, over the years Brecard managed to become one of France's most appreciated poker commentators, and to contribute to the realization La Maison du Bluff, France's favorite TV reality show about poker.
Brecard landed in the poker world after years spent growing a career in football, but admitted "I wasn't good enough."
Brecard met with PokerNews to discuss his adventure in the game and share some ideas about what the industry could do to regain popularity.
PokerNews: You have been in the industry for decades already. You started at Everest, then you went to Winamax, and finally you landed at PokerStars, with a career that has seen you doing much more than just play poker. Could you tell us about all of that?
Brecard: I started as the Event Coordinator and PR Manager for Everest Poker back in 2006, and I kept that position for about two years. Then, when I discovered that I enjoyed live poker events, I asked my boss to involve me more on that side of the business.
I was attracted by big events, so I wanted to go to the WSOP and to follow the EPT. My luck has been that right at that time Everest signed a deal with the WSOP, and that offered me the opportunity to do what I wanted. Back then, I had to handle a big lounge in Vegas, and that allowed me to meet every French player who was there.
One year later, I was contacted by Winamax. When they asked me join them as the manager of their Team Pro, I knew that was an offer I couldn't refuse. To move from Everest to Winamax, at that time, was a bit like to switch a Second Division team for one in the Champions League.
As I joined Winamax in 2008, I moved to London, and I took an apartment with Arnaud Mattern. There, my way of dealing with the game changed. I started to have brainstorming sessions with the other players, to review poker sessions with them, and to look at the game from a different perspective.
To be honest, however, I wasn't a very good poker player back then. I was the kind of player you'd find in a €10 buy-in tournament — maybe something a little bit more than that, but nothing much bigger than that.
Yet, once again, everything changed when you went to Vegas for the WSOP as a member of Team Winamax, correct?
Yes, I think my whole career changed during the two months I spent in Vegas with Winamax in 2009. As soon as I arrived there, I won a $500 buy-in event for about $50,000. Then, as the WSOP started, I immediately cashed at a $1,500 buy-in event. That gave me the confidence to think that maybe I could have a role in the poker world as a player, and that I did not have to stay always behind the scenes.
With this in mind, one night I went to try the cash games at the Wynn for the first time. I had never played any cash games there, but some 16 hours later I found myself up $20,000. That was the moment when I took my decision to buy into the WSOP Main Event.
Initially, my boss was not too happy about that, and I remember we had to agree that I would choose a starting flight when no Winamax players were playing. But then, things went so well that I made it all the way to the Day 6. In the end, I busted out 97th for $47,000.
How did that change your career in poker?
The adventure in Vegas made me feel like I didn't want to go back to the office. After that, I called Winamax, and I told them that I wanted to give myself a shot as a player. However, as it was impossible to work as a manager of their team pro and as a player at the same time, we decided to split.
That's when PokerStars came in to offer me exactly what I wanted: the chance to play and to be responsible for a team that included great players like Bertrand "ElkY" Grospellier, Tomas Bichion, Arnaud Mattern, and Vanessa Rousso.
However, after some time, the guys at PokerStars asked me to choose between my managerial career and my adventure as a player. I decided to play and, given the fact that five years later I am still here, it looks like I might have made a good choice.
While at Everest, Winamax, and PokerStars, you had the opportunity to manage some of France's best professional poker players. In your opinion, how did the figure of the poker pro evolve during the past years?
Five or six years ago, poker rooms simply looked for people who would wear their logos at the tables. Now, it's a lot more than just that.
Today, as a poker pro, you need to do a lot more. You have to blog about poker, to do interviews, to review poker sessions, to make videos, to promote the game in the mainstream media. If you don't do that, you simply do not get paid. Also, the role that skills play has changed. To be a great poker player is no longer enough. As a pro, you are expected to be able to handle a lot more than just the game.
Let's talk about France. Every time ARJEL releases some numbers about the French poker market, we discover that the industry keeps struggling. Only a few days ago, we wrote that it's unlikely for the law to change before 2017. Is there anything that the rooms could do to help poker do better?
There's always something you can do, especially if you want to get out from an unfavorable situation. What I like about PokerStars is that they are not the kind of company that only complains about what the government does or does not do. They try to grow through innovation.
If you want to evolve, you need to try to find new solutions. For example, I think La Maison du Bluff is a good way to attract new players to the game, and this is the most important contribution we can give to let our industry grow again. At La Maison du Bluff, we tried to tell people that if they are good at math calculations, if they have some guts, if they are good at bluffing, then they can be good at poker.
In countries like France, where the regulation established a closed market, we have a limited player base, and this means that we need to find new ways to sell poker and bring the game to a larger public. Personally, I think we should go back to the basics and ask ourselves what did we love about poker when we played for the first time.
To me, I think it was the adrenaline, the possibility to feel like a champion fairly quickly, and I think we need to find a way to share all this with more and more people. If we want poker to grow, we need to show everyone that they can have a lot of fun at the poker table. Then, they will play.
Get all the latest PokerNews updates on your social media outlets. Follow us on Twitter and find us on both Facebook and Google+!