The Betting Corner: How to Become a Tennis Betting Expert
Stuart Garlick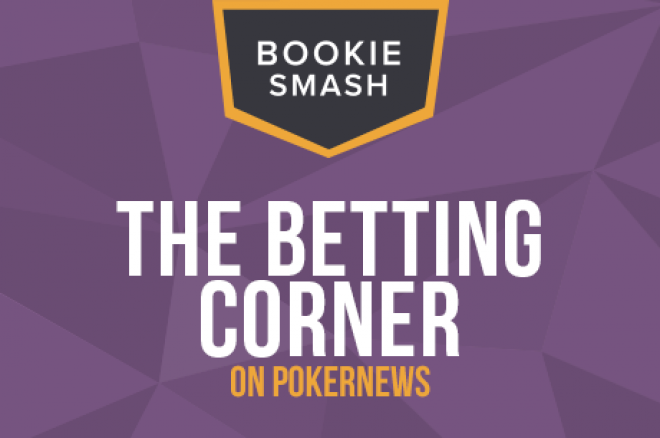 Summer's here, and that means sports betting takes a decidedly summerly turn. On BookieSmash we've taken a deep-dive into all the sports taking place this summer in order to give you an expert angle on where your sports betting deposits should go.
The place you should start is our Betting 101 sections, where you can find tips and tricks to make your sporting life easier. The latest, Tennis Betting 101, you'll find our feature "How to Become a Tennis Betting Expert in Three Easy Steps".
For those who get their lessons on life from the movies - we've got betting strategy with a twist as we talk you through how some classic sports movies can change your betting strategy and outlook for good. You'll be surprised by the results, and you'll want to put them into practice.
It's not just about betting theory though. We also have betting practice as BookieSmash is the home of great-value sports betting tip to help you get the return you deserve on your investment. With football's Euro 2016 qualifiers taking place over the coming week, we profile the leading teams, including a few big surprises like Northern Ireland, while explaining what has made such teams great bets. Plus, we let you know whether or not you should put your money on them in the coming games.
Perhaps the best of the UK nations to watch in Euro 2016 qualifiers has been the outstanding Wales team, spearheaded by Real Madrid's Gareth Bale. However, Wales faces perhaps its biggest challenge against Belgium, a team which contains league winners from all over Europe and got to the World Cup quarter-finals. Will they prevail? You decide, but check out our expert analysis before making any decision.
There's also the return to top-level football of former England manager and Dutch league-winner Steve McClaren, a coach who has a lot to do if he is to resurrect the fortunes of Newcastle United, a team that struggled in the Premier League last season. We assess his chances of making the hoped-for turnaround and look at some surprising odds. Check it out if you want to make a bet on this team's fortunes in next season's Premier League.
For all your sports betting needs, BookieSmash has it covered. Enjoy your weekend, and enjoy your betting.
Want to stay atop all the latest in the world o betting? If so, make sure to get BookieSmash updates on your social media outlets. Follow BookieSmash on Twitter and like them on Facebook.