Players Unhappy About Replacement of PokerStars VIP System with VIP Steps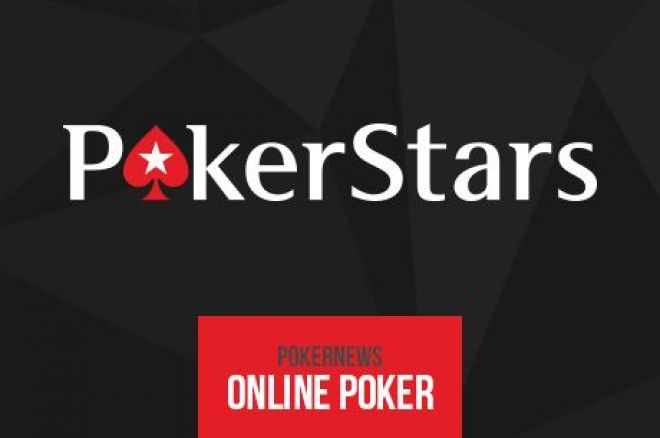 On TwoPlusTwo and its UK website, PokerStars announced changes on to its VIP program, which will be replaced by its new VIP Steps system beginning on January 1, 2016.
The VIP Steps system will be replacing the traditional VIP program that PokerStars players have become accustomed to over the years. The new program utilizes the current VIP levels with the main difference being that players will not be rewarded Frequent Player Points (FPPs) until the end of each month.
The new system breaks each VIP level into 20 different steps with each step earning players a certain amount of FPPs. For example, players that currently start the year off on the lowest VIP level, Bronze Star, typically need 100 VPPs to become Chrome Star, but under the new VIP Steps program, this will now be broken into 20 different steps, each requiring the player to earn five VPPs. In this example, most steps have a value of five FPPs, while every fifth step will have a value of six FPPs. If a player earns 100 VPPs during the month, according to charts provided by PokerStars, a player will earn 104 FPPs instead of the usual 100 FPPs.
However, if a player does not complete all the steps to reach the next level, they will only receive 50 percent of the FPPs earned. If we use the previous example and a player earns 50 VPPs during a month, they will have received 52 FPPs or half of the the amount available to be earned during the steps. Under the old program, a player would have earned 50 FPPs, so in essence the new system is rewarding 2 FPPs more in this example than they would have under the current system in place.
Players in the United Kingdom will be the first to experience the new system with it rolls out on October 1, 2015. When announcing these changes, "PokerStars Dylan" from the PokerStars VIP Team mentioned that players should not expect perfection at first.
"There will be some bugs and issues with the VIP Steps progress bar that launches in beta form on September 1st," he said. "We will be striving to fix these as fast as possible, and we also have future plans to add more exciting features to the progress bar which we expect will improve player awareness of their rewards, especially among casual players."
While players in the UK will be the first to witness the new VIP Steps system, they will not be penalized any FPPs in 2015. PokerStars announced that, "Given our commitment to keep 2015 VIP Club Rewards unchanged, for the 2015 United Kingdom implementation players will receive the full 100% value, and will thus earn either the same amount of FPPs, or more, than in the current UK VIP Club. VPPs requirements for monthly and annual statuses are not affected by VIP Steps for the UK implementation."
Additionally, players in the United Kingdom were given the chance to help test the new system on September 1 by opting in using the Stars Code 'VIPSTEPS' before August 30. Players that chose to help Beta test the new system a month earlier than the rest of the country were given a ticket into a special $10,000 freeroll as a thank you from the site.
While PokerStars announced that, "The 50% prorated value for an incomplete Step was not designed as a means to reduce rewards, but rather to improve player engagement with VIP Rewards and incentive players to complete their Step at the end of the month," many players disagree with this notion.
United Kingdom poker grinder Michael "U shove i call" Howard posted on TwoPlusTwo, "So from 2016 your going to steal half my fpps if I'm lazy and don't play enough to meet a level you have set?? Yeah, definitely not a money grab."
Miguel "mig" Proulx agreed with this sentiment posting, "Looks like yet another money grab by PokerStars. Good lord."
Just about every poster in the thread thus far also feels the new program will not benefit them. Another example is TwoPlusTwo member "caquitows" posting, "50% prorated value WAS designed as means to reduce rewards in an attempt to players deposit more often to complete their Step at the end of the month. If it would be just to improve player engagement, you would just make the aesthetics improvement and adding the Steps. This type of movement only means that the declining traffic of players is impacting in PokerStars revenue for sure. Obviously. Don't make us fools. We aren't and you know that. Just make things clear."
In addition to the new VIP Steps system, according to its UK website, PokerStars plans to implement "changes to VIP Club benefits for 2016, (which) will be announced later this year." While the extent of those changes are not known at this time, players are concerned based off the VIP Steps announcement that they will not be to the benefit of the player, especially in countries where PokerStars is levied heavy taxes and/or VAT.
Want to stay atop all the latest in the poker world? If so, make sure to get PokerNews updates on your social media outlets. Follow us on Twitter and find us on both Facebook and Google+!