Don't Miss Mark Chapman's Free Trading Webinar - Today at 7 p.m.!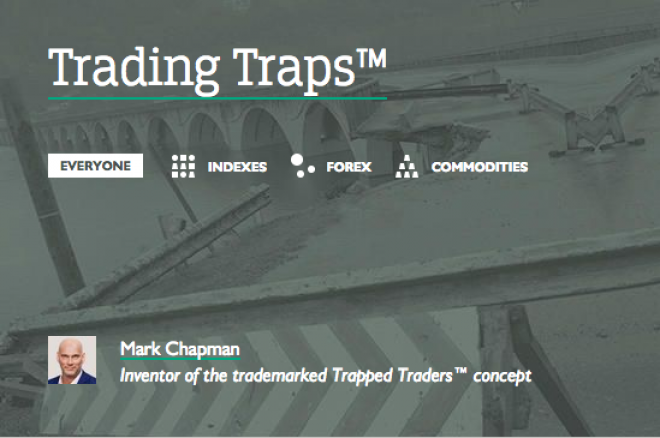 If you are considering to explore the world of online trading and you are ready to learn how to survive this highly competitive industry from one of the most accomplished traders and educators out there, don't forget to join Mark Chapman in today's free webinar at TradingHD.
Set to start at 7 p.m. (BST), the webinar is titled "Introduction to Trading Traps" and introduces you to the world of online trading by giving you an overview of some of the most effective strategies you should know as well as by warning you about some of the most common pitfalls to avoid.
How to Join The Course?
To join the "Introduction to Trading Traps" webinar, simply follow the instructions below:
Fill the form
Click on 'Register'
During the webinar, Chapman plans also to give away a free trading concept, "which I have developed over my years of teaching traders how to become consistent."
"This one concept can improve your trading results within a short time, reduce the psychological stress usually associated with trading, and finally provide you with the framework for consistent results."
About Mark Chapman and Trading HD
Mark Chapman is a successful trader with over a decade of experience and the inventor of the "Trapped Traders(R)" concept. Over the years, Chapman has trained and assisted a vast number of traders establishing himself as one of the top trading experts and educators in the industry.
Chapman joined TradingHD in 2015, and the Introduction to Trading Traps free webinar is his first live contribution to the platform.
TradingHD is a project created by the iBus Media Group — the parent company of PokerNews — in cooperation with world-famous hedge fund manager, acclaimed educator, and international TV star Lex van Dam. The site aims to provide investors with the first top-quality online education platform for those looking to truly understand the markets.
"For those who want a career in finance, we provide workbooks, exams, and certificates of competence," van Dam said about the site. "For those who want to partake in Continuing Education, we are accredited by a number of professional bodies as well."
"What I like about Mark's 'Trapped Traders' concept is that it really does bring the charts to life by helping you understand the psychology behind the price action. The course will let people understand the pain underlying some price movements, and discover how to go about making money when others around are losing fortunes," van Dam continued.
By opening an account at TradingHD today, you will get free access to Mark Champan's webinar and get the opportunity to browse through a number of great educational resources created by some of the most accomplished professionals in the world like financial columnist for The Times and former stockbroker for Goldman Sachs Louise Cooper, the founder of the London advisory stock broking firm Deydun Markets Ashwani Mathur, and the founder of Capital Advisory Partners Sven Miserey.
For more information about the webinar and TradingHD, please visit www.TradingHD.com.
Get all the latest PokerNews updates on your social media outlets. Follow us on Twitter and find us on both Facebook and Google+!