Transitioning Into Trading? TradingHD Has a Free Webinar For You on September 9th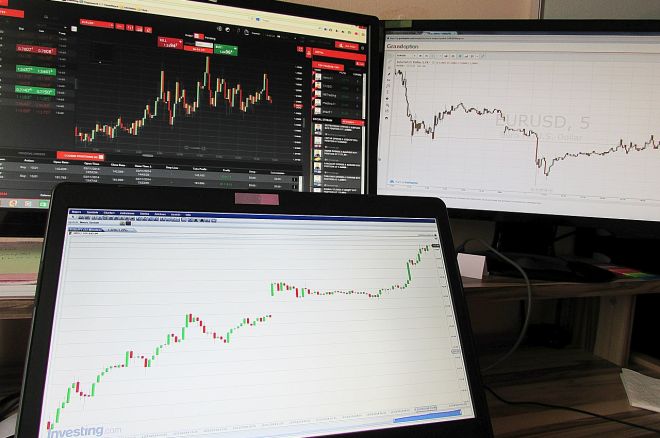 During the past years, an impressive number of successful poker players managed to use their skills to transition into trading and to make money on the financial markets.
By using the same top bankroll management strategies they practice in poker, and by putting their ability to take quick decisions based on incomplete information to work, poker pros like Andy Frankenberger, Phil Laak, Jason Strasser, and Bill Chen managed to put together millions in earnings - off the green felt.
To help you go the same route and to make sure you find a way to use your poker skills on something potentially even more lucrative, the industry-leading education portal TradingHD decided to launch a series of free webinars led by some of the world's top experts in finance.
Join a FREE Webinar on Sept. 9
The first online seminar of the series is specifically targeted at people who are taking their first steps into the world of online trading, and aims to provide an overview of some of trading's best kept strategies as well as some common traps to avoid.
This one concept can improve your trading results within a short time and reduce the psychological stress usually associated with trading.
Aptly titled "Introduction to Trading Traps," the webinar is hosted by the inventor of the "Trapped Traders(R)" concept Mark Chapman and will start on Sept. 9, 2015, at 7 p.m. (BST).
Commenting on the webinar, Chapman explained that he believes his online course will "help traders achieve their financial goals by looking at the market in a completely different way from what is conventionally taught."
"This proprietary information will show you the reasons why you're struggling to make a consistent profit in the Forex market," Chapman went on to say. During the course, the world-famous trader and educator will also "give away a free trading concept, which I have developed over my years of teaching traders how to become consistent.
"This one concept can improve your trading results within a short time, reduce the psychological stress usually associated with trading, and finally provide you with the framework for consistent results."
"What I like about Mark's 'Trapped Traders' concept is that it really does bring the charts to life by helping you understand the psychology behind the price action," said hedge fund manager and creator of the BBC's TV series Million Dollar Traders, Lex van Dam.
Van Dam, who is also one of TradingHD's top names, added that the course will let people "understand the pain underlying some price movements, and discover how to go about making money when others around are losing fortunes."
How to Join The Webinar
Chapman's 'Introduction to Trading Traps' is a free-for-all webinar and is open to all TradingHD members.
The webinar will begin at 7 p.m. (BST) on September 9, and will be followed by other in-depth video courses teaching you everything you need to know to become a successful trader.
Launched earlier in 2015 by the iBus Media, the parent company of leading portals like PokerNews, BookieSmash, and FantasyWired, TradingHD is a project created in cooperation with world-famous hedge fund manager, acclaimed educator, and international TV star Lex van Dam that aims to provide investors with the first top-quality online education platform for those looking to truly understand the markets.
Besides the webinar, once on TradingHD you will find courses written and presented by some of the most accomplished professionals in the world like financial columnist for The Times and former stockbroker for Goldman Sachs Louise Cooper; the founder of the London advisory stock broking firm Deydun Markets Ashwani Mathur; and the founder of Capital Advisory Partners Sven Miserey.
"For those who want a career in finance, we provide workbooks, exams, and certificates of competence," van Dam explained. "For those who want to part take in Continuing Education, we are accredited by a number of professional bodies as well."
For further information about TradingHD and the free webinar to be held on Sept. 9, please visit TradingHD.com
Get all the latest PokerNews updates on your social media outlets. Follow us on Twitter and find us on both Facebook and Google+!