The Online Railbird Report: Blom Goes on a $3 Million Tear; Now 2015's Biggest Winner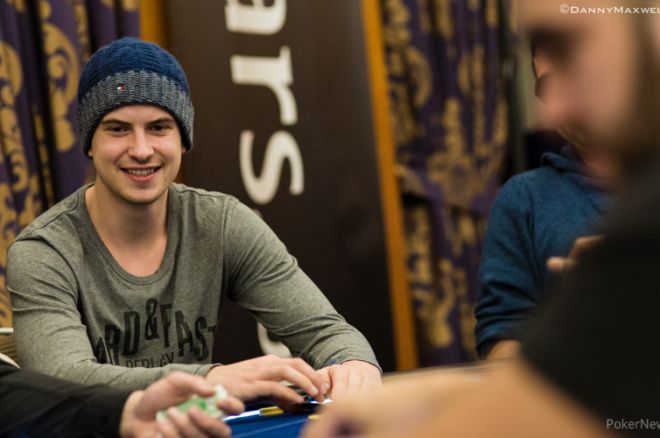 It's been two weeks since the last Online Railbird Report, which documents the online high-stakes cash games on PokerStars. In that time, Viktor "Isildur1" Blom has been a busy man.
Toward the end of August, we offered a special Online Railbird Update after the Swede won $909,004, and he's kept the pedal to the metal ever since; in fact, since out last full report, Blom has won an astounding $2,955,738 in 33,780 spread across 186 sessions.
Prior to the huge upswing, Blom was up $408,314 on PokerStars, meaning he is now up $3,364,052, which makes him far and away 2015's biggest winner on a single site. To put in in perspective, Ben "Sauce123" Sulsky is the year's second-biggest winner on PokerStars with $1,231,757 in winnings, most of which came in the last two weeks when he won $819,340 in 9,733 hands over 39 sessions.
That said, Blom is down $1,367,244 on Full Tilt this year. Still, $2 million in online winnings this year is nothing to sneeze at.
Speaking of losers, Phil Ivey is the biggest in 2015 down $1,250,806 on Full Tilt and $929,106 on PokerStars, where he plays under the screen names "Polarizing" and "RaiseOnce" respectively.
As for the last two weeks, "Krafty_It" was the biggest documented loser after dropping $285,330 in 1,434 hands over 12 sessions. Obviously those Blom defeated had previously opted out of having their stats tracked. Meanwhile, other losers include Jean-Robert "Jaqueline" Bellande (-$226,362 in 7 sessions/390 hands), "fjutekk" (-$131,485 in 38 sessions/2,555 hands), and "honeybee088" (-$100,975 in 195 sessions/21,593 hands).
Blom Wins $1.088 Million in a Day
On Tuesday, August 25, Blom added $1,088,684 to his bankroll, a feat made all the more incredible considering he dropped $400,000 out of the gate. Fortunately for the Swede, he got action from Sean "WithColor" Rafael at the pot-limit Omaha tables.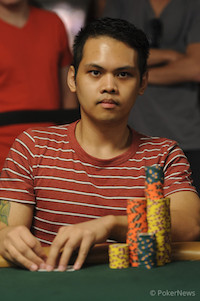 According to HighStakesDB, the two played for more than seven hours, and at first it looked as if Blom was going to lose as Rafael pulled out to a $250,000 lead. However, the deficit didn't prove too difficult to erase and the dynamic duo played plenty of big pots; in fact, there were 40 six-figure pots. Here's a look at the two biggest:
Hand #1: Rafael ($137,269.20) opened for $1,360 and then called when Blom ($211,153.84) three-bet to $4,240, which brought about a flop of
. Blom led out for $5,200, Rafael called, and the
appeared on the turn. Blom bet again, this time $12,800, and Rafael popped it to $38,600. Blom called and then checked the
river.
Rafael bet all in for $89,229.20, and Blom wasted little time calling with the
for top full house. Rafael held an inferior full house with the
and watched the $274,698.40 pot to Blom.
Hand #2: Blom ($369,095.76) raised to $1,360, Rafael ($134,355.28) called, and the flop fell
. Rafael checked, Blom bet $2,400, and Rafael check-raised to $7,928.16, which his opponent called. When the
peeled off on the turn, Rafael led out for $13,488.71, Blom raised to $59,200.45, and Rafael called to see the
river.
At that point, Rafael moved all in for $65,866.67, and Blom called with the
for a turned straight that ended up being a flush. Unfortunately for him, Rafael had rivered a bigger flush with the
. Ship the $268,870.56 pot to Rafael.
After 3,208 hands, Blom found himself up more than $1.1 million, which put him up $2.4 million since the Friday before. To make things even better, Blom went on to win $232,200 at the $1,000/$2,000 fixed-limit Omaha hi/lo (FLO8) tables on Wednesday, August 26, which was enough to make him that day's biggest winner.
Rafael Wins $700,000 Only to Give It Back
On Friday, August 29, Rafael got some revenge by winning $697,000 back from Blom in nearly six hours at four tables of $200/$400 pot-limit Omaha. Blom got off to a good start – he was up nearly $200,000 after two hours – but before long Rafael hit a heater, which included winning the day's biggest pot of $163,000.
It could have been worse for Blom, who at least mitigated some of the damage by winning back $100,000 in the closing minutes of the match. Not only that, the two returned the following day and Rafael wound up giving back $545,000. Lady luck may have on Rafael's side on Friday, but the reverse was true on Saturday as Blom was pushed pot after pot during there 115-minute match.
Blom Wins Another $500K in Monday Action
Blom finished out August in style with a big $493,700 win on Monday. It started when he won $87,000 playing 2-7 triple draw, and an additional $54,000 at the $100/$200 six-max tables. He then hopped over to the $200/$400 PLO tables to take on "lautie" for 90 minutes, during which time Blom actually lost $109,700. Interestingly, Tournier played the nine biggest pots of his or her online career during that time.
In the largest, which was the second-biggest pot of the day, "lautie" ($144,351.56) raised to $1,360 and then called after Blom ($85,471.24) three-bet to $4,240. The
flop saw Tournier call a bet of $4,000, and then bet $11,600 after Blom checked the
turn. Blom made the call and then checked for a second time on the
river.
"lautie" bet $28,800, Blom check-raised all in for $65,631.24 total, and "lautie" called with the
for the nut flush. Unfortunately for "lautie", Blom held quads with the
to win the $171,102.48 pot.
After that match, Blom went on to play some six-handed PLO and hit a $700,000 upswing, which included winning the biggest pot of the day – a $250,060.56 monster Blom won holding the
on a
board against Sulsky, who held the
. Despite losing that pot, Sulsky went on to finish as the day's second biggest winner with $156,700 in profit.
Sulsky Wins Nearly $700K in Two Days
Speaking of Sulsky, he's been on quite the tear this week. On Tuesday, Sulsky topped the daily leaderboard with $396,700 in profit, most of which came in five hours across four tables of $200/$400 PLO. The game included some heavy hitters including Blom, "BERRI SWEET," and Ivey, just to name a few.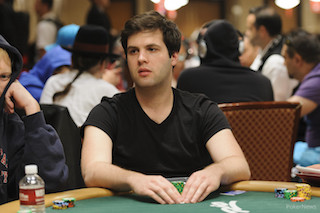 During the match, Sulsky won the second-biggest pot of the day (he actually lost the biggest). In it, action was heads-up between Sulsky ($224,924.22) and Blom ($120,871.44) when the former opened for $1,360 on the button. Blom raised to $4,240, Sulsky four-bet to $12,880, and Blom five-bet to $38,800. Sulsky just called and the flop fell
. Blom bet $77,755 and then called off his last $4,313.44 after Sulsky raised.
Sulsky:

Blom:
Blom had flopped a Broadway wrap, while Sulsky held top pair. The two agreed to run it twice, but neither the
turn and
river on the first, nor
turn and
river on the second helped Blom and he watched the $241,902.88 pot pushed to Sulsky.
Then, on Wednesday, Blom once again finished as the day's biggest winner with a $273,100 win, and no surprise it came from Blom. The two played for six and a half hours across four tables, and while Blom held the lead for most of the match, Sulsky stormed back at just the right time.
Biggest Winners/Losers from August 14 through September 2
| Winners | Profit | | Losers | Loss |
| --- | --- | --- | --- | --- |
| Viktor "Isildur1" Blom | $2,955,738 | | "Krafty_It" | $285,330 |
| Ben "Sauce123" Sulsky | $819,340 | | Jean-Robert "Jaqueline" Bellande | $226,362 |
| "Yoghii" | $373,431 | | "fjutekk" | $131,485 |
| "spaise411" | $73,441 | | "honeybee088" | $100,975 |
Year's Biggest Winners/Losers
| Winners | Profit | | Losers | Loss |
| --- | --- | --- | --- | --- |
| Viktor "Isildur1" Blom | $3,364,052 | | Viktor "Isildur1" Blom | $1,367,244 |
| Ben "Sauce123" Sulsky | $1,231,757 | | Phil "Polarizing" Ivey | $1,250,806 |
| "bbvisbadforme" | $965,770 | | Phil "RaiseOnce" Ivey | $929,106 |
| Ben "Sauce1234" Sulsky | $743,015 | | "Sanlker" | $910,746 |
| "Yoghii" | $596,931 | | Mikael "ChaoRen160" Thuritz | $667,168 |
| Ike Haxton | $500,302 | | Jean-Robert "Jaqueline" Bellande | $612,669 |
| Ike "luvtheWNBA" Haxton | $341,519 | | "8superpoker" | $532,216 |
Data, hands, and replayer obtained from HighStakesDB.com
Want to stay atop all the latest in the poker world? If so, make sure to get PokerNews updates on your social media outlets. Follow us on Twitter and find us on both Facebook and Google+!