The Bidding War Is Over: GVC Holdings to Buy bwin.party For $1.71 Billion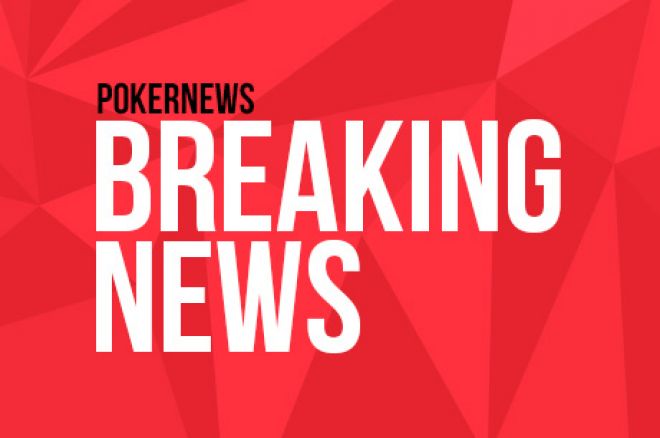 After a meeting held on Thursday, Sept. 3, Bwin.party Digital Entertainment's board has decided to accept the latest bid from GVC Holding and agreed on a takeover deal that could be completed already by the end of 2015.
According to a joint statement released on Friday, "the boards of GVC and bwin.party are pleased to announce that they have reached agreement on the terms of a recommended offer pursuant to which GVC will acquire the entire issued and to be issued ordinary share capital of bwin.party."
The cash and share operation is estimated to cost a total of £1.116 billion ($1.71 billion). To complete the deal, GVC offered approximately 129.64 pence per bwin.party share, which represents a premium of approximately 12.5 percent to the shares' closing price on Sept. 3.
As communicated by the companies, the operation will be partially financed with a senior secured debt provided by Cerberus for up to €400 million ($445.2 million). Also, GVC aims to raise approximately €206 million ($229.3 million) "by way of a placing of new GVC shares to institutional investors, and a subscription of New GVC Shares by certain investors, under the Fundraising." The group added that "certain GVC Directors will also participate in the fundraising."
GVC is a natural partner for bwin.party considering our strong sports betting and online gaming pedigree.
Upon completion of the deal, GVC shareholders will hold approximately 66.6 percent of the enlarged group, while the current Chief Executive Officer of bwin.party, Norbert Teufelberger will serve as non-executive director of the new company.
Bwin.party and GVC believe that the merger of their products and customer base will allow them to pursue further growth in the online gaming and sports betting industries, as well as cut operational costs for up to €125 million ($139.1 million) by the end of 2017.
"In recommending the Offer from GVC, the Board has taken into account many factors including, but not limited to, the headline value per share and the consideration being offered, the level, timing and deliverability of the financial synergies to be generated and the enlarged Group's growth strategy in an increasingly competitive marketplace," the Chairman at bwin.party Philip Yea said.
According to Yea, "as a result of these and other factors, including the proven track record of GVC's management team in creating substantial value for shareholders, after a carefully managed and diligent review process, the Board has withdrawn its recommendation for the 888 offer and is now advising bwin.party shareholders to vote in favor of the Offer from GVC."
GVC's Chief Executive Officer Kenneth Alexander explained that he believes GVC being a "natural partner for bwin.party considering our strong sports betting and online gaming pedigree."
Sports betting is in our DNA. We look forward to merging the two operations to deliver long-term value for combined shareholders.
In his opinion, the combination of the businesses run by the bwin.party Group and GVC represents a great opportunity for growth, especially in sports betting. "Sports betting is in our DNA and leveraging GVC's experience of successfully acquiring and restructuring online gaming businesses, notably Sportingbet in 2013, we look forward to merging the two operations to deliver long-term value for combined shareholders," Alexander said.
"GVC has been working closely with bwin.party's management and has identified many talented individuals with whom it looks forward to working to ensure the future success of the enlarged business."
The decision of bwin.party's board came after a months-long bidding war that have seen some online gambling giants fight over the control of the group.
Takeover talks started already back in 2014, when companies like like Amaya Gaming, 888 Holdings, William Hill, Ladbrokes, and Playtech were all reported to be interested in gaining control of bwin.party's assets.
After months of negotiations, however, it seemed that 888 Holdings managed to come out victorious from the battle with a cash and share offer of approximately $1.4 billion that was formally approved by the board of bwin.party in July.
That, however, did not prevent GVC from presenting several new bids and from bringing their offer to buy the bwin.party Group from the initial $1.55 billion offer to the final $1.71 billion one. Speaking to the press earlier this week, GVC Chairman Lee Feldman explained that the company was not ready to walk away from the negotiations and did not exclude a hostile takeover in order to gain control of the bwin.party Group.
"We don't see (going hostile) as necessary right now as we're offering a higher price and have a better-operating track record," Feldman stated to The Times. "That said, we believe GVC should own this asset, and we wouldn't exclude any strategy."
PokerNews will have more on the bwin.party Group acquisition saga as it develops.
Get all the latest PokerNews updates on your social media outlets. Follow us on Twitter and find us on both Facebook and Google+!