GVC May Attempt Hostile Takeover of Bwin.party; "We Wouldn't Exclude Any Strategy"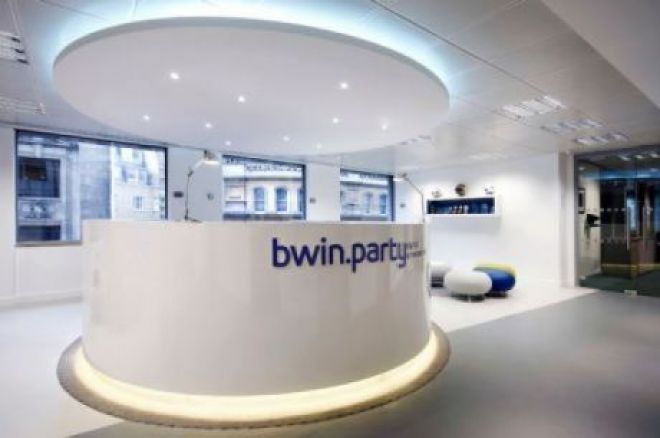 The battle to acquire bwin.party Digital Entertainment Plc between 888 Holdings, the owner of 888poker, and GVC Holdings, the owner of Sportingbet, continues to intensify as both parties seem intent on one-upping each other until a victor is declared.
Now, according to Reuters editor Aastha Agnihotri, if GVC does not win the bid they could attempt a hostile takeover.
According to The Times, GVC Chairman Lee Feldman stated that the company's board is "not prepared to walk away" if the group's offer to acquire bwin.party is not accepted.
We believe GVC should own this asset and we wouldn't exclude any strategy.
Feldman is adamant about GVC not only being the better fit to purchase bwin.party, and believes since they are currently offering a higher price to acquire the company a hostile takeover will hopefully unnecessary.
"We don't see (going hostile) as necessary right now as we're offering a higher price and have a better operating track record," Feldman stated to The Times. "That said, we believe GVC should own this asset and we wouldn't exclude any strategy."
According to investopedia.com, a hostile takeover is defined as:
"An attempt to take over a company without the approval of the company's board of directors. When vying for control of a publicly-traded firm, the acquirer attempting the hostile takeover may proceed to bypass board approval in one of two ways typically.
"First, the acquirer may attempt to buy enough shares of the company in order to acquire a controlling interest in the firm. Second, the acquirer may instead try to persuade existing shareholders to vote in a new board which will accept the takeover offer."
Acquisition discussions began late last year with many online gaming operators in the ring including GVC, 888 Holdings, William Hill, Ladbrokes, and Playtech, being rumored to be among them. In July, it appeared that 888 Holdings was almost certain to acquire bwin.party for approximately $1.4 billion after the two companies announced that, "they have reached an agreement on the terms of a recommended offer pursuant to which [888 Holdings] will acquire the entire issued and to be issued ordinary share capital of bwin.party."
At the time the announcement was made, GVC was partnered with Amaya Gaming, the owners of PokerStars and Full Tilt. Shortly after it appeared 888 Holdings won the rights to acquire bwin.party,GVC dropped Amaya and upped its initial offer to $1.55 billion.
Then, in an attempt to make its offer more attractive, GVC increased it for a second time in early August to $1.6 billion, before yet once again increasing its offer for a third time to $1.72 billion.
The pressure by GVC led 888 Holdings to sweeten its offer on Tuesday by an undisclosed amount. The fate of bwin.party Digital Entertainment Plc is expected to be determined soon.
PokerNews will have more on the bwin.party Group acquisition saga as it develops.
Get all the latest PokerNews updates on your social media outlets. Follow us on Twitter and find us on both Facebook and Google+!