WSOP November Niner Pierre Neuville: "I Am Living a Dream"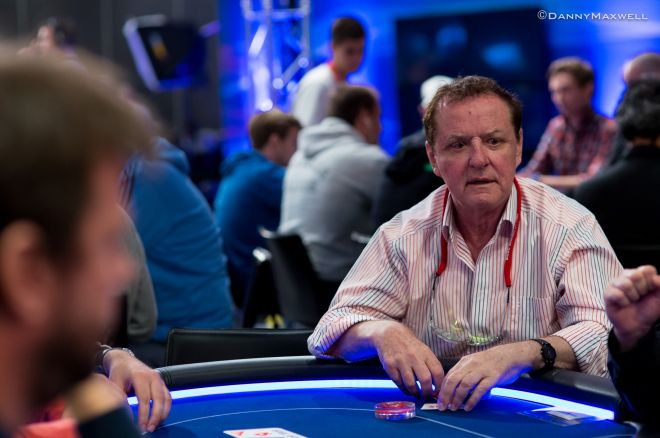 With a little more than two months to go before this year's 2015 World Series of Poker November Nine head back to the Penn and Teller Theater at the Rio All-Suite Hotel & Casino to determine this year's world champion, Belgium's Pierre Neuville, who is among the nine finalists, appeared in Barcelona to partake in the first European Poker Tour (EPT) event of the season.
"I came to Barcelona to honor my second family, the EPT, and to enjoy some poker holidays. Every tournament I play is like a vacation for me," Neuville told PokerNews France's Julien Tissot.
"Since I arrived in Barcelona, the people here welcomed me with a level of kindness that went beyond my imagination," Neuville continued. "Some of the top players in Europe came to congratulate me, and what impressed me is how sincere were the messages that I received from those I play against."
I am living a dream, the most beautiful dream for someone as in love with poker as I am.
Known as a gentleman and one of the most positive personalities in the game, Neuville is a poker veteran who is now one step away from making history. In addition to winning a lifetime achievement award at the 2014 European Poker Awards back in March, Neuville has the opportunity to supplant the legendary Johnny Moss and become the oldest world champion in history.
"It is now seven years that I try to improve my game, and this is a result that I would never have even imagined," Neuville explained. "I am living a dream, the most beautiful dream for someone as in love with poker as I am."
To bring become poker's next world champion, Neuville will have to use his stack to get past a tough field that includes such determined opponents as Zvi Stern, Josh Beckley, Max Steinberg, Thomas Cannuli, Joseph McKeehen, Patrick Chan, Federico Butteroni, and Neil Blumenfield.
You'd expect the final table to be a nerve-breaking moment, but not for Neuville.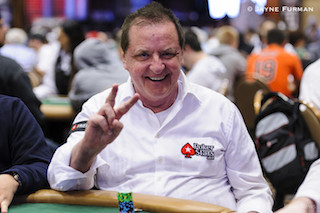 "The pressure I felt before the final table was immense," Neuville explained. "From the time we were 100 left to when we were only 13, it has never stopped to grow. At 13 players left, I was mesmerized. But then, once I made it to the final nine players, that pressure was gone - forever."
To help him fight the pressure and get back to Las Vegas prepared to fight the biggest battle of his poker career, Neuville has laid out a precise plan that includes no contact with any of the other November Niners.
"Preparation has always been my speciality," Neuville said with a smile on his face. "I broke the record as the oldest November Niner in history, which means that I also broke a record in my favorite hobby, so you may believe me when I say that I am going to prepare it really well."
The Belgian player, however, preferred not to share many details about his plan as he didn't want his opponents to know about his strategy. "All I can say is that I have a very complete, structured, and detailed plan."
Although the pressure at the table is something he's confident he can handle, Neuville admitted that becoming a November Niner has had significant implications on his everyday life that are much harder to control.
"My wife comes from a strict Flemish family where discretion is part of the culture," said Neuville. "It's about seven years now since she asked me not to [have her] photographed or mentioned in any of my interviews. She usually follows me in a very discrete way. However, since I became a November Nine, she cannot walk into a store or go to a restaurant across the country without people going to welcome her, to talk to her, and to congratulate her.
"Her life has changed forever, so you can imagine what happened to mine," Neuville continued. "Yet, for me this is the greatest gift that poker can offer to a player, as it is a constant source of happiness."
Get all the latest PokerNews updates on your social media outlets. Follow us on Twitter and find us on both Facebook and Google+!