Amaya Set to Appeal $870MM Kentucky Damages Ruling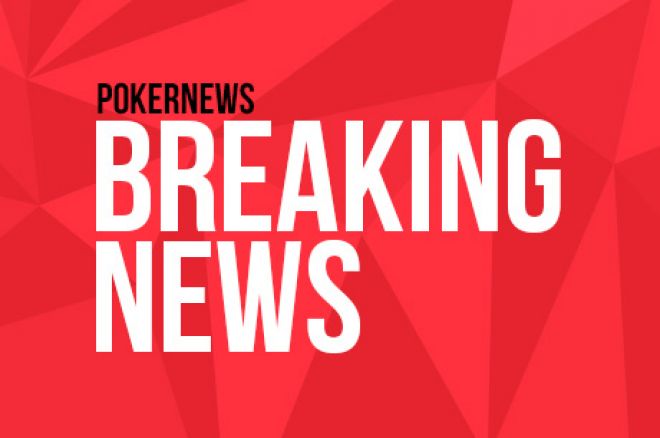 Amaya Inc., the owner of the PokerStars and Full Tilt brands, is set to appeal a judgement issued on December 23, 2015, by a state judge in the Commonwealth of Kentucky that awarded the state approximately $870 million in damages for violation of Kentucky's anti-gambling law.
Judge Thomas Wingate found in favour of Kentucky in its lawsuit seeking money spent by Kentucky residents at PokerStars between 2006 and 2011 after the Unlawful Internet Gambling Enforcement Act (UIGEA) came into effect. Judge Wingate awarded $290 million despite Amaya claiming the total money accrued from Kentucky residents during this period stands closer to $18 million.
Part of a statement issued by Amaya shortly after the ruling read: "Amaya intends to vigorously dispute any liability that may be ordered at the trial court level, and believes that there are a number of compelling legal arguments reserved for consideration, including, without limitation, the lack of standing to bring this proceeding in the name of the Commonwealth and the Court's failure to properly apply the law."
Matters took an unexpected twist on December 23, 2015, when Judge Wingate trebled the award from $290 million to $870 million. Wingate also orders Amaya to pay 12 percent interest each year, which is an additional $104 million per year, until the judgement is settled. None of the money will go to former players of the site, instead, it will be taken by the Kentucky government.
Marlon Goldstein, Executive Vice President, Corporate Development and General Counsel of Amaya, called the ruling absurd.
This is a frivolous and egregious misuse of an antiquated state statute to enrich the contingent-fee plaintiff's attorneys hired by the Commonwealth and not the people of Kentucky. Given that PokerStars only generated gross revenues of approximately US$18 million from Kentucky customers during the five years at issue, a damages award in excess of US$800 million is notable only for its absurdity.
The appeal is set to be launched in early January 2016 and will raise factual and legal errors (including violations of the state and federal constitutions) that include, but are not limited to, the trial court's ruling permitting the Commonwealth to assert standing, its failure to find facts that give rise to the violation of the statute, its clearly erroneous decisions of law, and its failure to properly apply the law to the facts.
Antiquated Statute Misapplied For Ruling
In order to bring the action against Amaya, Kentucky used a 19th-Century statute that was intended to allow individuals to sue opponents from who they uncured gaming losses. However, the statute was not intended to authorize the Commonwealth to sue and collect such losses for its own benefit. Amaya notes that no other state in the union has brought action under this type of antiquated statute to recover alleged gaming losses in the name of a state.
Amaya Intends to Seek Recovery Against Former Owners of PokerStars
It is not only Amaya who may find itself in the courts because the Canadian gaming giant has said it will chase former owners of the PokerStars business should its appeal against the $870 million judgement fail.
"Regardless of the dollar amount, to the extent the PokerStars entities may be ultimately obligated to pay any amounts following exhaustion of all appeals and other legal remedies, Amaya intends to seek recovery against the former owners of the PokerStars business."
PokerStars' former owners forfeited $547 million to the U.S. government in August 2012 as part of the deal to acquire the assets of then-stricken online poker site, Full Tilt, in a move that allowed the repayment of non-U.S customers of Full Tilt; repayments of U.S-based former Full Tilt players are ongoing.
Kentucky Has a History of Gaming Lawsuits
This isn't the first time that the state of Kentucky has been embroiled in a legal battle with gambling entities. In 2008, Kentucky tried, and ultimately failed, to seize 141 domain names associated with Internet gambling, and then in 2013, it was successful in obtaining a $15 million settlement from bwin.party entertainment plc.
PokerNews will have more on this story as it develops.
Want to stay atop all the latest in the poker world? If so, make sure to get PokerNews updates on your social media outlets. Follow us on Twitter and find us on both Facebook and Google+!