Brett Richey Leaves Professional Poker Behind to Focus on DFS App BlitzPick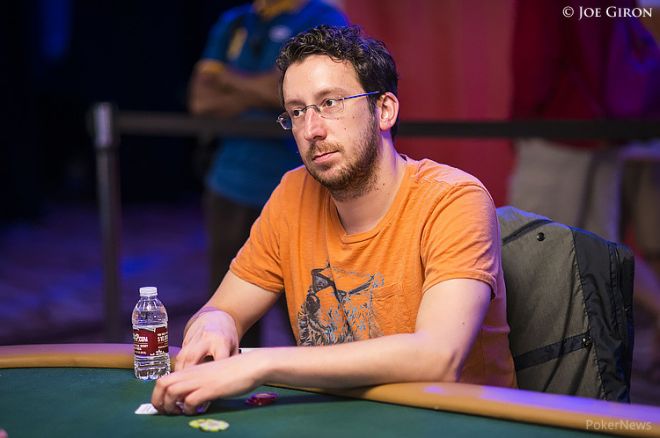 With $1,379,172 in lifetime earnings, Brett Richey is no stranger to poker. The two-time World Series of Poker runner-up has been playing the game for a decade – his first cash came way back in April 2005 when he took third in the 2005 New England Poker Classic for $44,520 – but as of late he's disappeared from the poker scene. The reason? Daily Fantasy Sports (DFS).
However, unlike former poker pros who left the game to play DFS – such as November Niner Max Steinberg – Richey left poker to focus on BlitzPick, a mobile app for FanDuel & DraftKings users featuring a lineup optimizer, player news, stats, and real-time alerts.
Since the 2014 WSOP Main Event, which saw him finish in 323rd place for $33,734, Richey pretty much quit playing poker and moved from New York City to Vegas to launch the app alongside Eric Liu, a high-stakes poker player and sports bettor.
PokerNews had the opportunity to speak with Richey about his new venture and the chances we'll see him return to poker.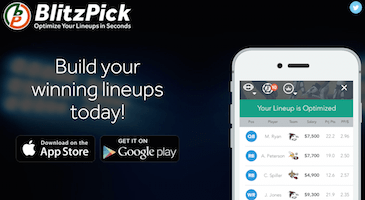 PokerNews: What can you tell us about BlitzPick? What inspired you to create it?
Richey: I created BlitzPick because when I surveyed the landscape of helper tools for DFS users they were almost all web-based tools geared toward serious users — there really wasn't anything for the casual mobile user. There were nights I would be going to a poker game or out with my girlfriend and I didn't have time to spend hours on my computer researching, but I still wanted to play DFS that night. Even if I managed to set a lineup I would end up constantly checking my phone for injury news.
I wanted to create a product that would let our users generate diverse, quality lineups and would track the news for them so they wouldn't have to constantly check their phone for relevant injury news. Our lineup diversity comes from our proprietary algorithm - we generally include only high value players and then filter them through our unique lens where we include upside, consistency, and overall value compared to the salary cap.
Did you need to get permission from Fanduel & DraftKings? Are they supportive of the app?
No permission necessary - as long as you don't break their ToS all affiliates get access to the same information. FanDuel and DraftKings are supportive of the affiliate/helper tool industry in general, we drive a lot of business to them so it's a mutually beneficial relationship. I'm friends with a few guys at both places and they like the app.
What sports does the app cover? Any expected to be added in the future?
Right now we offer NFL and we are about to release our NBA product. Our MLB product is almost done as well and then we are going to focus on getting PGA and college football & basketball ready. We eventually plan to cover every sport FanDuel and DraftKings offer but for now we are focusing on the most popular sports.
Why did you opt to skip the 2015 WSOP?
I skipped the 2015 WSOP because I was getting BlitzPick ready to launch. I spent a lot of time at the Rio this summer promoting BlitzPick so it was definitely interesting to spend so much time there without playing a tournament. I was busy every day with meetings and a lot of other tasks so it didn't make sense to shift my focus and play a tournament where I may be distracted from my business for three days.
Do you think you're done with poker?
I'm definitely done playing poker at a professional level. Playing live poker for a living is not enjoyable or mentally stimulating for me and when you factor in the travel and late hours it's something I'll never do again. I really enjoyed playing online professionally but I haven't played in over four years and it's banned in the U.S. so I feel pretty comfortable saying that ship has sailed as well. I love poker - it's a beautiful game but I never envisioned it as a long-term career. I ended up staying with it as a career longer than I originally anticipated but overall it was very rewarding.
But surely we'll see you play again, at least recreationally?
Right now I am focused on BlitzPick, but eventually I see myself as a recreational player who plays occasionally but takes the game seriously.
What are your thoughts on the current DFS landscape and the fact that many lawmakers are now targeting it?
It's very frustrating to see lawmakers take money from casino interests and then rail against DFS. Citizens are not railing against the sites - it's the entrenched interests that feel threatened. To me the lottery is the worst culprit of all but it's okay because the state gets to be the house.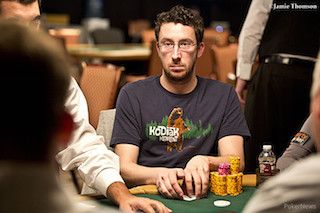 I think DFS is clearly a game of skill and it's clearly gambling - the two aren't mutually exclusive. But given our archaic laws, DFS isn't gambling by a legal definition - so I understand the sites' stance on the issue. I wish the entrenched interests (casinos, horses, lotteries) would realize DFS isn't a threat to their business - their antiquated games are. They are dying out not because of DFS but because they don't offer a compelling product to the younger generation.
Has BlitzPick come under any scrutiny or faced any backlash?
BlitzPick hasn't faced any scrutiny or backlash - we are just a helper tool for legal products - FanDuel and DraftKings. The response has been really positive, actually. A lot of people really wanted a tool like ours. Our lineup optimizer is fueled by some of the top projections sites (Pro Football Focus, Stats LLC, etc.), and then we incorporate elements of game theory and randomness so our users can create diverse sets of lineups that are filled with quality players.
Plus our alerts system is great - before I launched BlitzPick I remember furiously refreshing Twitter to see if there was any breaking news on any of the players in my lineups. BlitzPick automates that process. If important news comes out on a player in your lineup we send you a push notification immediately - but if he's not in a lineup we don't bother you, so we have really streamlined the whole process for the casual mobile user.
What's in store for you for 2016?
2016 is all about BlitzPick. We are building out our internal development team so we can continually iterate and improve our product. I'm enjoying the experience - it takes a mindset similar to poker - there are lots of ups and downs and it's best to stay even-keeled and try and make the best decision possible.
For more information on Richey's new venture, visit blitzpick.co.
Get all the latest PokerNews updates on your social media outlets. Follow us on Twitter and find us on both Facebook and Google+!
Executive Editor US, PokerNews Podcast co-host & 2013 WSOP Bracelet Winner.