Inside Gaming: NY Judge Rules Against DFS Sites, New Florida Compact, California Card Rooms Raided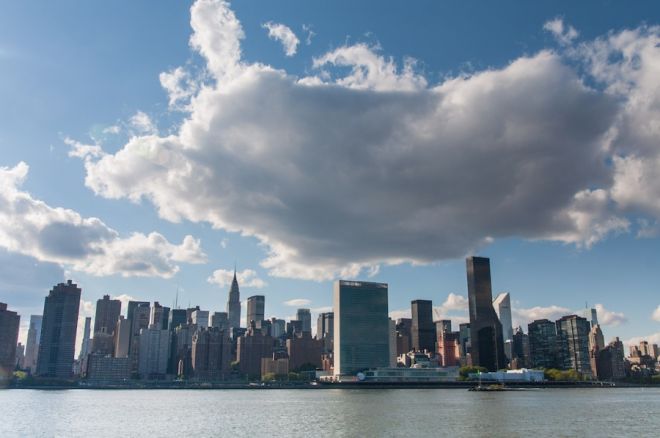 This week's Inside Gaming shares breaking news from New York where a judge has ruled the major daily fantasy sites must leave the state, tells of an important new compact signed by the Florida governor with the Seminole tribe, and reports on the shutdown of a massive illegal gambling operation involving a couple of California card rooms.
New York Supreme Court Judge Rules FanDuel, DraftKings Must Leave State
The forecast for daily fantasy sports in New York became suddenly cloudy today as New York Supreme Court Justice Manuel Mendez has ruled the two leading daily fantasy sports sites FanDuel and DraftKings must cease operations in the state. Mendez granted a preliminary injunction brought by the state's Attorney General Eric Schneiderman for the sites to leave New York on the grounds they are in violation of New York State law against illegal gambling.
Last month Schneiderman delivered cease-and-desist letters to both FanDuel and DraftKings demanding the companies stop accepting bets from NY residents. Rather than leave the state, both sites responded by filing petitions against Schneiderman in an effort to gain injunctive relief and halt the attempted shutdown. As we previously reported, the sites' filings differed in certain particulars, though both maintained Schneiderman had misinterpreted NY gambling laws in order to justify his action. A hearing was held in late November, with Mendez finally delivering his decision today.
In a report on the ruling, ESPN explains how the sites' distinction that they "were taking entry fees and not wagers" was not recognized as significant by Mendez. "New York State penal law does not refer to 'wagering' or betting,'" explained Mendez in his written ruling. "The payment of an 'entry fee' as high as $10,600 in one or more contests daily could certainly be deemed risking 'something of value.'"
Interestingly — as we've seen happen in legal conflicts over poker (both online and live) — the much-discussed debate over DFS's "skill" element was a non-factor in the ruling, "as that's not the test within New York to determine whether something is illegal gambling or not." The judge also dismissed the significance of the sites' contention that daily fantasy sports required more skill than season-long contests, describing that issue as "not relevant" to the motion on which he was ruling.
Both FanDuel and DraftKings have offices in New York, with FanDuel's main headquarters located in New York City. Both will be allowed to continue operating out of New York, but will not be allowed to accept entries from New York state residents. DraftKings has already announced its intention to appeal the ruling, with FanDuel expected to do the same.
Read more on this developing story at ESPN.
Florida Governor Signs New $3 Billion Gambling Compact with Seminole Tribe
On Monday protracted talks between the Seminole Tribe and the state of Florida finally culminated in Governor Rick Scott signing a new 20-year compact with the tribe. The Miami Herald reports the agreement "will generate nearly $3 billion in added revenue to the state over the next seven years in exchange for the exclusive right to operate blackjack and add craps and roulette."
The compact will also permit Florida lawmakers to approve new casinos in the state and to allow existing racinos to operate blackjack tables, pending voter approval. The new deal will additionally allow new slots licenses for the Palm Beach Kennel Club and a new casino in Miami-Dade county (provisions spelled out in a companion measure). Meanwhile caps are again being placed on the tribe's operations at each of its casinos.
At the end of July, a five-year compact between the state and the tribe originally signed by Gov. Charlie Christ in 2010 was allowed to expire, with a grace period following during which negotiations for a new compact were entered into by both parties. Such talks had begun well before, yet the new compact had not been agreed upon and it was thought mediation would likely be required in order to settle upon particulars of a new agreement.
Whereas the old compact had required the Seminoles to pay $234 million a year to the state, the new one guarantees payment of $325 million in the first year with the payments increasing to $550 million by year seven. Of note, the new compact does not cover daily fantasy sports, which the Herald suggests "opens the door to the prospect that the tribe's payments cease if the state changes the law to allow for 'Internet gaming involving wagering.'"
The agreement still requires approval by the state's House and Senate.
Learn more about the compact and prospects for significant expansion of gaming in the Sunshine State at the Miami Herald.
Two California Card Clubs Raided and Closed, Arrests Made in Seven States in Shut Down of Illegal Gambling Operation
On Wednesday two California card clubs were raided by hundreds of federal and local agents and arrests were made in seven different states as part of law enforcement's efforts to shut down an extensive illegal gambling operation. The Associated Press reports the operation "allegedly ran card games out of Southern California mansions, took bets from Canada to Mexico and laundered $10 million through San Diego County card clubs and Las Vegas casinos."
The Seven Mile Casino in Chula Vista and the Palomar Card Room in San Diego were both raided, with more than $600,000 seized from player accounts and bank accounts. The California Bureau of Gambling Control also ordered both rooms to be closed immediately, with the clubs' owners charged with violating anti-money laundering laws. Arrests were also made elsewhere in California, as well as in Arizona, Iowa, Nevada, New Jersey, New Mexico, and Pennsylvania.
"Federal prosecutors contend that for at least two years, a bookmaking operation made millions through illegal offshore sports betting and other gaming websites and underground casinos at various locations," explained federal prosecutors. The U.S. attorney's office added that "up to three times a week, some defendants held intimate high-stakes poker and blackjack games in extravagent settings that featured professional card dealers, prostitutes, chefs and waitresses."
Also among the charges being announced were violations related to the laundering of "an estimated $10 million... through bank accounts, shell companies, a Las Vegas bail bond business, the card clubs and the Wynn and Bellagio casinos in Las Vegas," with neither of the casinos being "charged with any wrongdoing."
Read more about the massive operation and host of arrests made at the Las Vegas Sun.
Photo: Martin de Lusenet. Creative Commons Attribution 2.0 Generic.
Want to stay atop all the latest in the poker world? If so, make sure to get PokerNews updates on your social media outlets. Follow us on Twitter and find us on both Facebook and Google+!