Cashes Record Falls, Asterisks Rise at the 2016 WSOP as Times Change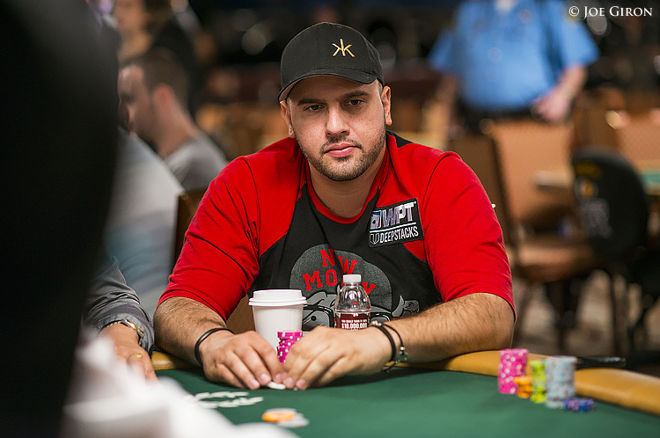 The record for the most cashes in a single World Series of Poker is falling almost daily now, down the home stretch of the 2016 WSOP. But the new records being set may come with an asterisk due to recent changes.
The WSOP's commitment to paying 15 percent of the field in events this year has simply made the record 11 cashes Russian player Konstantin Puchkov made at the 2012 WSOP more attainable this summer.
With a cash in Event #61: $1,000 Tag Team No-Limit Hold'em this week, Ryan Laplante made it 12 on the summer so far, setting a new bar, and when Michael "The Grinder" Mizrachi's run in Event #62: $25,000 Pot-Limit Omaha High Roller ended in 12th place on Friday, he matched that new mark.
Plus, there are several players who retain a shot at making 12 cashes or more heading into the final events on the 2016 WSOP schedule.
Japan's Naoya Kihara has 11 cashes so far, and up to July 7, there were another seven players with 10, including 2016 WSOP Player of the Year leader Jason Mercier, Roland Israelashvili, Daniel Hirleman, Thomas Taylor, Dan Kelly, David Vamplew, and Darren Rabinowitz.
Most Cashes at the 2016 WSOP
| Place | Player | Cashes |
| --- | --- | --- |
| T-1 | Ryan Laplante | 12 |
| T-1 | Michael Mizrachi | 12 |
| 3 | Naoya Kihara | 11 |
| T-4 | Roland Israelashvili | 10 |
| T-4 | Daniel Hirleman | 10 |
| T-4 | Jason Mercier | 10 |
| T-4 | Thomas Taylor | 10 |
| T-4 | Dan Kelly | 10 |
| T-4 | David Vamplew | 10 |
| T-4 | Darren Rabinowitz | 10 |
Puchkov's record may have come with a bit of an asterisk itself, as it was set in the modern era after a huge rise in the number of WSOP events on the schedule every year. However, the record had stood since 2012 as the most cashes in a single summer, with the number of events only going up. In 2015, three players made a run at Puchkov, making 10 cashes at the WSOP. But Eric Baldwin, Mark Radoja, and Joe Kuether were unable to tie or break the record when it was all said and done.
While it may not earn them Player of the Year honors, Laplante's and Mizrachi's summers certainly deserve recognition. Laplante's 12 cashes add up to $232,153 in tournament earnings and include a WSOP bracelet win. The sum of Mizrachi's 12 cashes adds up to $496,028, and while it hasn't added up to a fourth WSOP bracelet for Mizrachi, his summer did include another epic run at a third win in the $50,000 Poker Players' Championship that ended with a fourth-place finish.
A 50-percent increase in the number of players paid in most WSOP events certainly skews the numbers, and over the long haul, it will have an effect on most earnings-based records at the WSOP as well, including Puchkov's. It's a record that was simply set under different circumstances and while no one can argue against the success these players have enjoyed this year, Mizrachi, Laplante, or whoever can match the new record or surpass it, will have to accept being recognized as the players with the most cashes in a single World Series of Poker in the 15-percent payouts era — a great accomplishment in it's own right.
Get all the latest PokerNews updates on your social media outlets. Follow us on Twitter and find us on both Facebook and Google+!