NFL Week 11: The Best DFS Plays and Betting Picks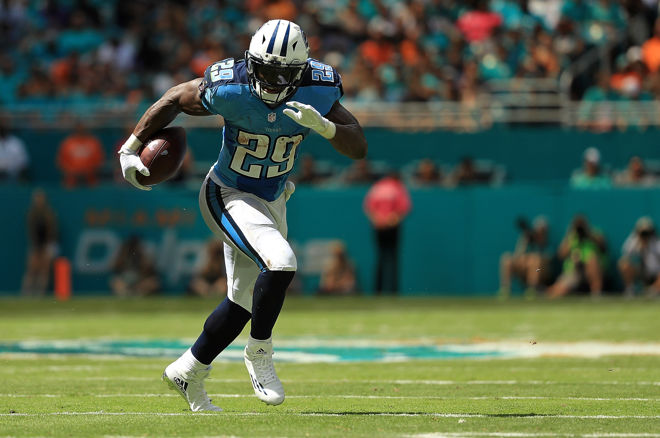 It's time to get ready for another huge weekend of NFL action! With 13 games to analyze on Sunday and Monday, the research can be overwhelming. That's why our friends at FantasyWired and BookieSmash have helped us out with more than a dozen articles, podcasts and videos to read through before kickoff of Sunday.
If you haven't started your NFL prep, here's your one-stop shop for all things Week 11.
Best Odds and Bets for Week 11
Planning on placing bets on the NFL action this weekend? Our friends at BookieSmash provide the best bets and odds for every game in Week 11, include spreads, totals and money line picks.
Free Money at FantasyWired DFS
Most of you probably already have an account at FanDuel and DraftKings (if you don't, click on the links). There's another site that offers daily fantasy football contests, but with lower entry fees, fewer sharks and a more casual fan experience!
Sign up for FantasyWiredDFS today and receive a $20 bonus INSTANTLY when you deposit $10 or more. That's free money to get your fantasy football bankroll started!
DFS Value Plays
Poker players certainly understand the importance of value. In DFS, it comes in the form of projected points per salary. No matter the type of DFS contest you're playing, identifying value is important. FantasyWired offers tips on how to make a winning cash game lineup, and ranks the top plays at each position on DraftKings and in Week 11.
GPP Plays
Winning a big tournament (GPP) on Sunday will take a little more craftiness. There's a lot more to consider when building a tournament team. Be sure to read through the Guide to Winning the DraftKings Millionaire Maker, as well as the top GPP Plays for Week 11. FantasyWired also digs for some deeeeep sleeper picks your GPP lineups.
FantasyWired Football Podcast
FantasyWired has teamed up with the bright minds at numberFire again to bring you the FantasyWired Football Podcast. Jim Sannes joins the FW crew to break down the top plays and strategy on FanDuel in Week 11.
VIDEO: Millionaire Maker Analysis
FantasyWired's Brett Collson offers his thought process for building a winning Milly Maker Lineup on DraftKings in Week 11.
Everybody needs an account at one of these online poker rooms! They're the biggest, the best, and we get you the best poker bonuses. Check out our online poker section for details on all the online poker rooms around.