READ: Phil Ivey Loses Appeal Against Genting Casinos UK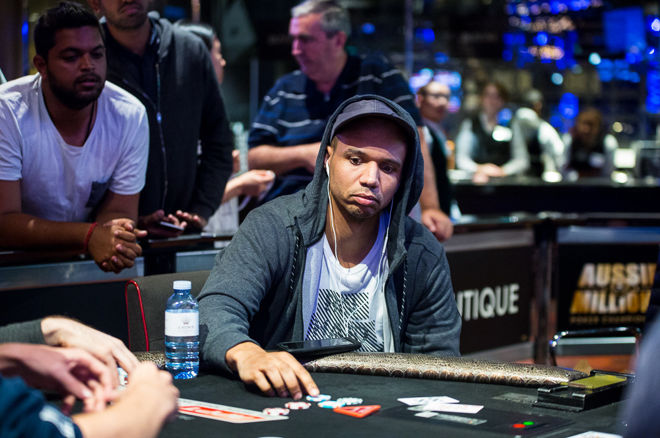 Ten-time World Series of Poker bracelet winner Phil Ivey has lost his appeal against Genting Casinos UK, reported The Telegraph.co.uk.
"This decision makes no sense to me," Ivey told the Telegraph. "The trial judge said that I was not dishonest and the three appeal judges agreed, but somehow the decision has gone against me. Can someone tell me how you can have honest cheating?"
Ivey sued one of Genting Casinos UK's casinos, Crockfords Casino, for withholding £7.8 million, his winnings from Punto Banco, from him.
In the Court of Appeal, Lady Justice Arden found that the terms within the casino's contract implied that cheating was not allowed and that the meaning of "cheating" would coincide with the Gambling Act of 2005. In this case, she ruled that Ivey's actions affected the odds and the casino was not aware of that fact.
"It is for the court to determine whether the interference was of such a quality as to constitute cheating. In my judgment it had that quality," Arden said in the ruling as reported in The Telegraph.co.uk. "In these circumstances, no lower standard applied in this case because Mr. Ivey was an advantage player who was in an adversarial position with the casino."
Ultimately, the judges had to decide what constituted cheating in gambling. Two of the judges, Lady Justice Arden and Lord Justice Tomlinson, dismissed the appeal, but the third judge, Lady Justice Sharp, said that the term, "cheating" was misconstrued by the other judge, Justice Mitting, according to the Telegraph.
Back in May of 2013, Ivey admitted to using edge sorting playing Punto Banco, a form of baccarat, but said the casino should have recognized it.
"At the time, I was given a receipt for my winnings but Crockfords subsequently withheld payment. I, therefore, feel I have no alternative but to take legal action," Ivey said in a statement in May 2013.
A high court ruled in favor of Crockfords in October 2014, but Ivey appealed, filing papers at the Court of Appeal in London in late 2014 for reconsideration in December.
Ivey also is in the midst of another trial, where a federal judge ruled he did not commit fraud using edge sorting at Borgata Hotel Casino & Spa, but that he breached the casino contract.