Court Opinion Split on Phil Ivey's $9.6M Baccarat Win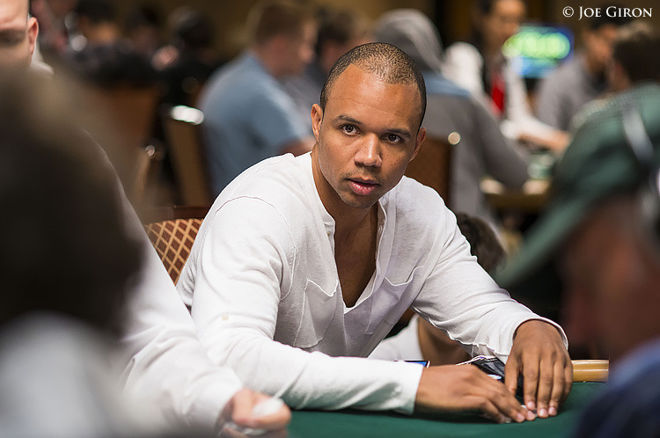 A federal judge has ruled that Phil Ivey did not commit fraud with his partner during a baccarat game at Borgata Hotel Casino & Spa in Atlantic City in April 2014, but that Ivey did breach casino contract, according to NorthJersey.com.
Borgata Hotel Casino & Spa in Atlantic City filed a $9.6 million edge-sorting lawsuit in April, stating that Ivey exploited manufacturing laws in playing cards during four sessions at the casino in 2012. The card manufacturer, Gemaco Inc., and his partner, Cheng Yin Sun, were also named in the suit. Sun reportedly was at the table with Ivey and gave instructions to the dealer.
"Ivey and Sun's motion for summary judgment on Borgata's claims against them are granted on all claims except for Borgata's claims for breach of contract," the ruling stated, as reported to NorthJersey. "Borgata's cross-motion for summary judgment in its favor is granted on its breach of contract claims, but denied as to all other claims."
The judge granted that within 20 days of the opinion, Borgata must submit a brief to resolve damages resulting from the players' breach of contract and a proposed judgement, the ruling stated. The players will have the same amount of time to file a response to this brief.
Borgata claimed that the 10-time World Series of Poker bracelet winner used edge-sorting to create an unfair advantage. Ivey filed a countersuit in July 2015 stating that the lawsuit was frivolous and that the casino destroyed the deck of cards used during the game, cards essential to his defense.
"Plaintiff Borgata knew that those playing cards were critically material to Ivey and Sun's defense, and knew further that destruction of those playing cards would render the defendants irrevocably prejudice in defending against plaintiff's claims and in securing judgment against the plaintiff," the countersuit stated.
In 2012, Ivey reportedly requested for Borgata to use an eight-deck shoe of purple Gemaco playing cards, an automatic card shuffler and a private playing area. These requests were granted after Ivey posted $1 million with the casino. Sun also requested card turns from the dealer in Mandarin, reportedly allowing her to identify differences in cards and communicate to Ivey.
Borgata contends Ivey's edge-sorting strategy violates New Jersey gaming laws, but Ivey asserts it was simply the result of skill. Part of his deposition, which was filed in March of 2015, can be found here, but ranges in content from edge-sorting strategies to Borgata's tactics of plying him with free booze provided by pretty waitresses.
ESPN reported that a Borgata representative knew about cutting 'tolerances' in playing cards, that Ivey never touched the cards and that it was not unusual for high rollers to be granted special requests.
Borgata responded to the counterclaims, asking the court to dismiss it and instead narrow the scope of the case to the legality of edge sorting.
"This issue is, and has always been a simple one: is edge sorting, as specifically admitted to and practiced by Mr. Ivey and Ms. Sun, cheating or unfair play?" the casino said in a statement. "The individual playing cards do not change the answer. Complimentary drinks do not change the answer. Cocktail servers do not change the answer."
Back in May of 2013, Ivey ran into similar claims and even admitted to using edge sorting at Corckfords Casino. He sued the casino for withholding his winnings, £7.8 million (about $12 million) he won playing Punto Banco, a form of baccarat.
He released a statement at the time explaining that the casino should have recognized it and that was not his fault.
"At the time, I was given a receipt for my winnings but Crockfords subsequently withheld payment. I, therefore, feel I have no alternative but to take legal action," Ivey said in a statement in May 2013.
In this case, a London High Court ruled in favor of Crockfords in October 2014, allowing them to withhold Ivey's money. Ivey, disappointed by the ruling, filed papers at the Court of Appeal in London in late 2014 to reconsider the decision that December.
"As I said in court, it's not in my nature to cheat — and I would never do anything to risk my reputation," Ivey said in a statement after the ruling.