Film Based on Phil Ivey's Baccarat Partner Cheung Yin "Kelly" Sun in the Works
Table Of Contents
The world of high-stakes gambling has proven to be an intriguing topic for audiences of literature and film, as demonstrated by the success of recent works "Molly's Game" and "Crazy Rich Asians". Now, a high-stakes tale involving Phil Ivey's famed edge-sorting partner is heading to the big screen.
The Baccarat Queen
Ivanhoe Pictures, the division of SK Global that recently produced "Crazy Rich Asians," is setting out to portray the story of Cheung Yin "Kelly" Sun, one of the most successful female gamblers in modern history. "The Baccarat Queen," being produced in collaboration with Jeffrey Sharp of Sharp Independent Pictures, is based on Michael Kaplan's 2017 article entitled "The Baccarat Machine" (another nickname of Sun's), which appeared in Cigar Aficionado.
The film will depict the life of Sun, a Chinese woman whose family's wealth was stripped by the government forcing her to grow up in poverty. In particular, it will portray the story of a cunning and ingenious gambling scheme motivated by revenge that led to one of the most lucrative betting runs in history, Deadline reports. Sun took casinos for tens of millions in the game of baccarat in less than a year and brought one of the most prolific poker players in the world along for the ride.
According to Kaplan, part of Sun's masterful technique of edge-sorting involved convincing Chinese-speaking dealers to turn particular cards "for good luck," allowing her to predict with relative ease key cards to beat the house. Favorable terms were also often negotiated as is sometimes the case for high-rolling clientele, and the pair beat casinos for more than $30 million during their run.
Gambling Legend Heads to the Big Screen
"The Baccarat Queen," a working title, will be a predominantly English-language film featuring Asian characters. Sharp and SK have previously partnered for the Stephon Marbury biographical movie "My Other Home," written and directed by Larry Yang, and the upcoming drama "Stride," written by Neville Kiser and Sophia Pan to be directed by Arvin Chen. Further details on the film are forthcoming, but the producers have provided some insight into what the audience may expect.
"'The Baccarat Queen' is a truly captivating story that will feature a diverse international cast, a goal that Ivanhoe continues to pursue as global storytellers," says Ivanhoe Pictures president John Penotti. "We are thrilled to partner with Sharp as we tell this exciting, high-stakes tale of cunning and revenge."
"We couldn't be more excited about bringing this powerful, female-driven story to the screen with John and the Ivanhoe team," Sharp added. "They are the perfect home for this project."
Ivey and Sun Continuing the Fight
Not all of the wealth Sun and Ivey acquired was secured, as some casinos got hip to the plot and took action. After Ivey and Sun won £7.8 million from Genting-owned Crockfords Casino during a series of punto banco (a game similar to baccarat) sessions that took place in August 2012, Crockfords refused to pay out.
Ivey made headlines when he sued Crockfords in July 2013. A series of appeals kept the case alive, but in November 2017, the U.K. Supreme Court upheld a previous Court of Appeals ruling in favor of the London casino.
That ruling came less than a year after a U.S. District Court ruled in favor of the Borgata in Atlantic City, ordering Ivey and Sun to pay back millions of baccarat winnings. The total of $10.1 million to be returned included $9.6 million the duo won using their signature edge-sorting technique, and Borgata is currently working on seizing the funds.
Regardless of the lost court battles, both Sun and Ivey have made quite the names for themselves in gambling circles the world over. Pretty soon, the moviegoing world will learn more details of the life of professional advantage gambler Kelly Sun.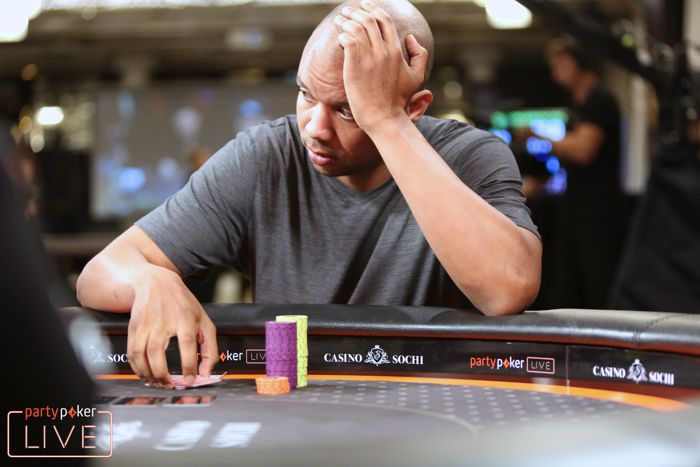 Lead image courtesy of www.freeimages.com/hamidreza ahmadi.