Phil Ivey Appeals Against Crockford's Ruling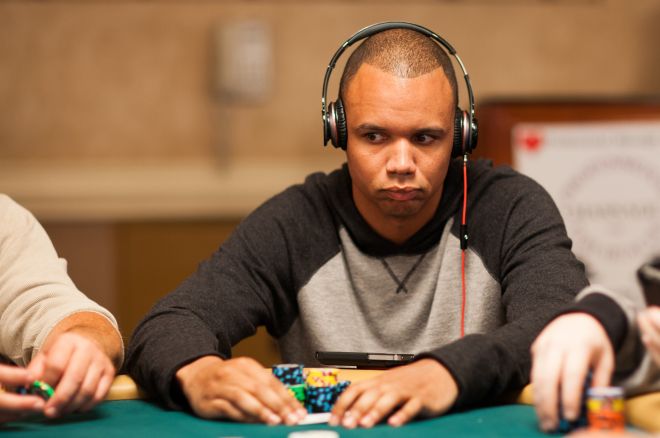 A month after a High Court in London ruled in favor of the Crockford's Casino in a £7.8 million ($12.4 million) legal dispute against Phil Ivey, the poker pro has decided to continue his battle and appeal against Judge Justice Mitting's decision.
"I can confirm that Phil Ivey filed papers at the Court of Appeal last week," Ivey's lawyer, Matthew Dowd of Archerfield Partners, told F5Poker. "Phil is seeking to appeal the decision on the basis that the Judge was incorrect in both fact and law to conclude that 'edge sorting' was cheating, particularly in circumstances where the Judge made it very clear in his judgment that he considered Phil to be a truthful witness and that he accepted that Phil genuinely believes that his actions during the game at Crockfords did not constitute cheating."
The legal dispute between Ivey and the casino refers to some facts that happened in August 2012, when the Genting-owned casino refused to pay Ivey the £7.8 million he won playing Punto Banco and accused him of cheating.
"I am deeply saddened that Crockfords has left me no alternative but to proceed with legal action, following its decision to withhold my winnings," Ivey said when he announced his decision to sue the casino in May 2013, starting what then became the biggest legal battle in UK casino history. "I have much respect for Genting's, which has made this a very difficult decision for me."
One year later, however, a London High Court decided to rule against the player, as Judge Miting determined that Ivey's 'edge sorting' technique, used to spot tiny variations in the pattern printed on the backs of the cards, constituted as cheating under civil law.
Deeply convinced about the legitimacy of the system he has used to put together his remarkable win, Ivey repeatedly tried to explain that he believes edge sorting to be a fair and not a fail-proof system that players should be allowed to use in a casino.
"It's not in my nature to cheat and nor would I risk my reputation by acting unlawfully in any manner," the 10-time WSOP bracelet winner said right before October's ruling. "As a professional gambler, my job is to seek to lawfully reverse or reduce the perceived house edge."
"My integrity is infinitely more important to me than a big win, which is why I have brought these proceedings to demonstrate that I have been unjustly treated," Ivey continued.
The one against Crockford's, however, is not the only legal proceeding that sees Ivey's engaged in a fight against a casino.
In April 2014, the Borgata Hotel Casino & Spa in Atlantic City decided to file a lawsuit against the player for $9.6 million in winnings at the Baccarat table with the accusation of having exploited manufacturing flaws in playing cards during four sessions of Baccarat at the casino in 2012 thanks to the edge sorting method.
Get all the latest PokerNews updates on your social media outlets. Follow us on Twitter and like us on Facebook now!