Phil Ivey Rejects Cheating Accusations in Court: "It's Not In My Nature to Cheat"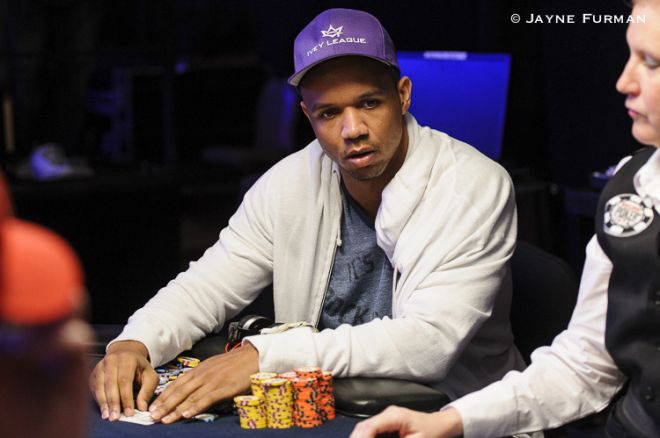 During the second day of the trial that sees him suing London's Genting's Crockford casino, Phil Ivey formally admitted that he has used a technique called "edge sorting" to "reduce or reverse the perceived house edge."
Ivey, who is suing Genting for $12.3 million in unpaid winnings at Punto Banco, rejected the casino's accusations that he cheated and explained to London's High Court that he believes edge sorting is a perfectly legitimate technique.
"It's not in my nature to cheat and nor would I risk my reputation by acting unlawfully in any manner," the 10-time WSOP bracelet winner said. "As a professional gambler, my job is to seek to lawfully reverse or reduce the perceived house edge," he continued.
"My integrity is infinitely more important to me than a big win, which is why I have brought these proceedings to demonstrate that I have been unjustly treated."
According to Ivey, professional gamblers always seek for legitimate ways to process all the information available to all players in order to reduce the house edge. Even if this sometimes results in disastrous losses.
"I use a variety of strategies whilst playing in casinos," he told the judge. "I would not be doing my job very well if I did not seek to use to my benefit weaknesses that I identify in the way that casinos set up or offer particular casino games."
However, "no system is fail-safe," Ivey continued. "Each time I play I risk failing to execute the strategy properly. Some of these are very complex or difficult to execute - which usually results in me losing a lot of money."
The case, which is expected to come to an end by next week, is not the only one which involves Ivey and a casino in a legal battle over contested winnings and the legitimacy of the edge-sorting strategy.
Ivey is currently engaged in another legal action in the United States, where he has been sued by the Borgata Casino for $9.6 million.
According to the Borgata, Ivey and his partner Cheng Yin Sun managed to put together massive winnings by cheating at the baccarat tables.
Ivey, on the other hand, has always considered his winnings perfectly legitimate and claimed that the edge sorting technique cannot be counted as cheating.
Ivey to explain edge sorting on 60 Minutes
In the attempt to defend his international reputation also outside of London's High Court, Iveyis set to join James Brown's 60 Minutes Sports on Tuesday, Oct. 7.
In the interview, Ivey will discuss the lawsuits and defend his innocence in the cheating claims.
"Casinos don't like card counters, shuffle trackers, bias wheel players or any skilled or advantage players, though none of these advantage-play strategies are considered illegal," Ivey explained.
60 Minutes Sports airs on Showtime at 10 p.m. every Tuesday.
Get all the latest PokerNews updates on your social media outlets. Follow us on Twitter and find us on both Facebook and Google+!