Ivey Claims He Used "Edge Sorting" in £7.8 Million Lawsuit With Crockfords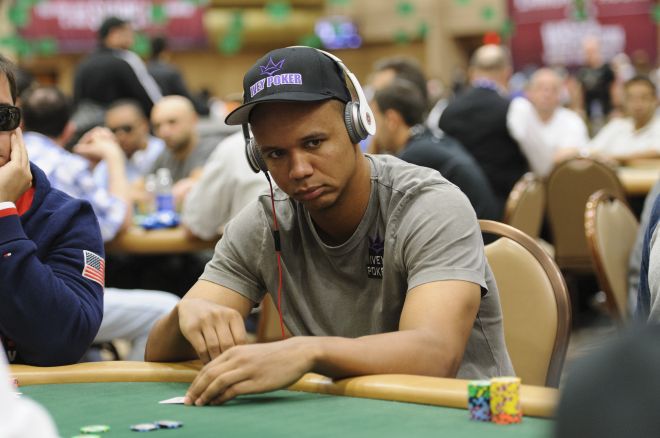 In May, PokerNews learned that Phil Ivey was suing Crockfords, Britain's oldest casino, for withholding £7.8 million he won playing Punto Banco, a form of baccarat. The Daily Mail got a look at Ivey's court submission over the weekend, and the nine-time World Series of Poker bracelet winner claims that he used a technique called "edge sorting" at the casino.
According to the Daily Mail, the claim states, "During the second session on August 20 [Mr. Ivey] made various requests for decks of cards to changed at the end of hands with which [Crockfords] chose to comply. This continued until Kelly identified a deck or decks of cards where the pattern on the reverse side of the cards was asymmetrical."
Kelly accompanied Ivey at Crockfords, and is "adept at identifying the design flaws."
"Kelly would ask the dealer to reveal each card in turn by lifting the edge furthest from the dealer so that Kelly could identify whether the card was a seven, eight, or nine — the key cards in the game," the claim continues. "The first time that Kelly indentified a key card, she told the dealer that it was a 'good' card which she wanted the dealer to rotate in the opposite direction to all the other cards and the dealer complied with the request... The cards in the deck were increasingly orientated so that 'good' and 'bad' cards faced in the opposite direction."
The Daily Mail provided this graphic:

Ivey believes that Crockfords management only has itself to blame, because their owners were well aware how edge sorting worked. The casino initially agreed to transfer Ivey's winnings, but have only returned £1 million of the reported £7.8 million win.
In May, Ivey released the following statement regarding the situation:
"I am deeply saddened that Crockfords has left me no alternative but to proceed with legal action, following its decision to withhold my winnings. I have much respect for Gentings, which has made this a very difficult decision for me... Over the years I have won and lost substantial sums at Crockfords and I have always honoured my commitments. At the time, I was given a receipt for my winnings but Crockfords subsequently withheld payment. I, therefore, feel I have no alternative but to take legal action."
The lawsuit, the biggest legal battle in UK casino history, is due to be heard later this year. Upon any further developments from the story, PokerNews will provide them.
Get all the latest PokerNews updates on your social media outlets. Follow us on Twitter and find us on both Facebook and Google+!