Which Team Ivey Pro is Most Likely to Win a WSOP Bracelet?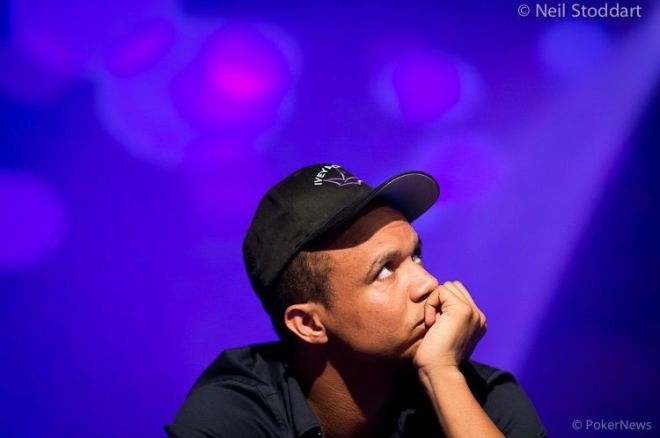 IveyPoker patches were in abundance for Day 1 of the 2013 World Series of Poker on an assortment of players participating in Event #2: $5,000 No-Limit Hold'em (Eight Handed).
We had the chance to ask several of the Team Ivey Pros about the pressure of being a part of Phil Ivey's team, goals they wish to achieve, and which member of the roster they think will be the first to win a bracelet in 2013. Unfortunately, Mr. Ivey himself declined an interview.
PokerNews: What are your goals for the 2013 summer series?
Christian Harder: "I intend on playing every no-limit event and pot-limit Omaha event. Maybe I'll do a mixed game here and there, but those aren't quite my focus for the summer. Hopefully I can just play well and play a lot and make a few final tables. That will actually exceed expectations but that's my goal. It's tough because you can play your best and do everything well and still not advance or finish in the money. So pretty much I'm hoping to play well and run ever better."
Dan Smith: "I am going to play my best and be reasonably healthy, while trying to not put too much stress on myself. My health is number one so I'll try to eat well and get enough sleep."
Josh Brikis: "I don't want to set them too high. Everyone is excited to be here at the beginning and then want to blow up the Rio and quit poker a week later, so I'm not really coming into this with any big goals. I'm excited so hopefully everything goes well.
Mike Leah: "My goal for the summer is to win Player of the Year."
Allen Kessler: "I'm excited for the summer and for the events I'll be playing in. You can find my full schedule on my Facebook page but basically I am playing every event I can without overlapping two events."
PokerNews: Do you have any kind of pressure now that you are on Team Ivey?
Leah: "Not at all. No one could put more pressure on me than I put on myself. I have very high goals and expectations for myself so there's no other pressure that could surpass what I already created."
Kessler: "Not at all. I play the same no matter what. I am just trying to represent Team Ivey and do well and maybe even win a bracelet. Three times I've come close after winning second in the last several years so maybe this year will be it for me."
Which member of Team Ivey has the best chance to win a bracelet?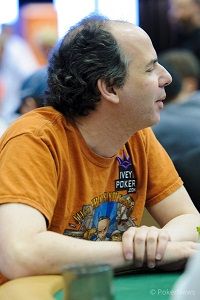 Harder: "Well obviously Phil Ivey. Does that not count though? Clearly he is the best player in the world and he proved that at last year's series making five final tables; if not him then maybe Andrew Lichtenberger. He is one of the best no limit players in the world so if anybody had a chance to finish at the top of multiple events, it would be him."
Smith:"Is it a cop-out if I say Phil Ivey? (Laughs) If I don't go with him, then I'll go with myself. I'll be playing most of the no-limit events but taking it easy on the $1,000 buy-ins just because ten-handed is just really not fun for me. You'll see me playing the bigger buy-ins like the One Drop and the $25,000 Six-Max."
Brikis: "Ivey, of course. Is that too easy? I'm going to leave it with him because he is the best so of course the best has the better chance."
Kessler: "Obviously Phil Ivey will be most likely. Other than him, though, I know Mike Leah is playing a lot of events along with Christian Harder and Matt Giannetti so maybe one of them. I'll put myself on that list too. Let's see what happens."
For more PokerNews coverage of the $5,000 No-Limit Hold'em/Eight-Handed event, check out our live reporting page.
Follow PokerNews on Twitter for up-to-the-minute news.