Ty Stewart Discusses the World Series of Poker Europe €50,000 Super High Roller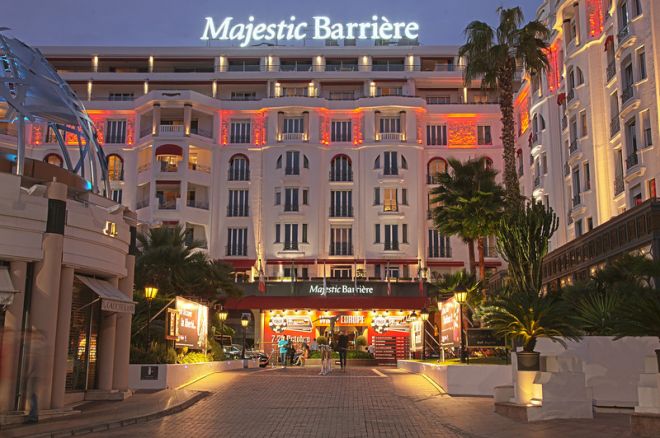 The World Series of Poker recently announced a €50,000 Super High Roller event that will be held at the WSOP Europe. The announcement and the event has generated a fair amount of buzz throughout the industry, especially as the bracelet bash in Cannes grows closer and closer. PokerNews reached out to Ty Stewart, executive director of the WSOP and vice president of Caesars Interactive Entertainment, about the event, and he was kind enough to answer several questions.
How did the WSOP decide to put the €50,000 Super High Roller on the schedule?
Many factors, but really, the success of the Big One [for One Drop] and seeing all the high-stakes action it created around the city. There is an appetite for a group of players to continue to play really big, and we strive to have offerings for every player at WSOPE events. Also, there is the dynamic that in France for hold'em there is a 4 percent tax to the government with no cap [on live games], so nosebleed live action is difficult to organize. A high-stakes tournament seemed [like the] best way to ensure these players could get the action they crave beyond the large tournament fields.
Why make it a €50,000 buy-in and not €100,000 or higher?
Felt right, particularly since reentry is allowed. Guys like [Richard] Yong and [Paul] Phua are accustomed to playing really big. But 50,000 euros is already huge. We looked at the high-roller and super high-roller tournaments out there, how many distinct players each achieved, and felt that €50K would give the tournament the best chance.
Can you tell us about the decision to make the event a reentry?
Reentry has more competitive balance in my book. Obviously, we dabbled our toe in this format with this year's $1,500 [No-Limit Hold'em] at the WSOP — and [are] doing it for the Circuit.
But a big reason for the reentry at the High Roller is two-fold. One, WSOPE is a destination event, and poker players would rather be back in action than on a beach. You go halfway around the world and want to play, unlike Vegas where there is another event starting in a few hours. Two, for a High Roller, I think players want to see the prize pool as big as possible. There will be guys in the field likely firing two bullets and that means more value.
Are reentry events now coming back into the mix for future WSOP events, specifically the 2013 WSOP?
We're looking at the schedule right now, [but it's] too early to tell. We want diversity of games at the WSOP and players want the highest ROI. There's likely a place for it, but we're not going to go crazy and make every event reentry, which seems in vogue these days.
Why not make the €50,000 Super High Roller a bracelet event?
We try to be very cautious with expansion of bracelets to maintain prestige and credibility. We had a big year of growth moving to Cannes, but still wanted to stay flat and focus on event-by-event growth. We have additional bracelet events coming up later this year with WSOP APAC. We must be creative and extend the offerings around the centerpiece tournaments.
There's a lot of action to be spread outside the bracelets. This year in Vegas, we had over 230,000 total entries in tournaments and satellites — with only about 75,000 of them bracelet events. We're trying to do the same here in Europe with nearly 70 total events. Last I checked, players still like money.
How many players is the WSOP expecting for this event?
We've learned our lesson not to get into over/under business. We just like to continue to surprise people. High-stakes poker is alive and well. I don't think the winner's prize will be more than the Main Event, but you never know.
Are there any incentives for players planning to play?
We're running great hotel specials right now; stay four nights, get the fifth free at Hotel Gray d'Albion, stay six nights, get the seventh free at Majestic Barrière. Regular fees are very low – 2 percent. I think the credibility that many of the high-stakes players will be teeing it up at WSOPE is strong incentive to come.
For news, updates, and more follow PokerNews on Twitter and Facebook.