Ivey's Edge-Sorting Accomplice, Cheng Yin Sun, Files Lawsuit Against Foxwoods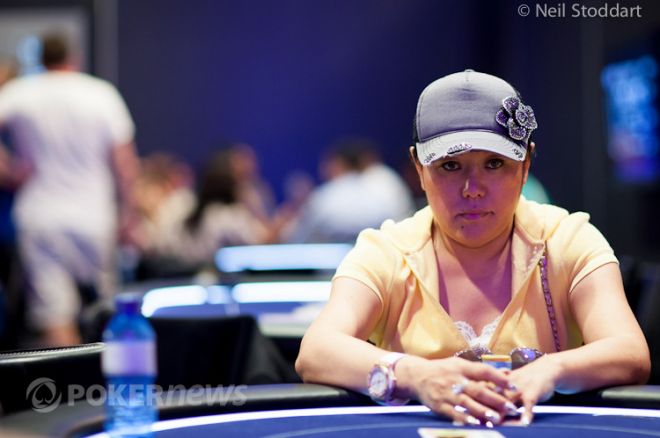 Earlier this year, the Borgata Hotel Casino & Spa filed a lawsuit against Phil Ivey claiming the poker pro of cheating the casino out of $9.6 million in 2012 by using a baccarat technique called "edge sorting." In addition to Ivey, who filed a motion to dismiss that lawsuit claiming his wins were a result of skill, his alleged accomplice, Cheng Yin Sun, was also named.
Now, according to The Day Connecticut, Sun, who resides in Las Vegas, is one of three Chinese nationals — along with Long Mei Fang and Zong Yang Li, who both live in Los Angeles — who have filed a lawsuit in U.S. District Court in New Haven, Connecticut against Foxwoods Resort Casino claiming the property owes them more than $1.1 million in mini-baccarat winnings from December 2011. In addition, they seek $1.6 million they had deposited with the casino. Foxwoods refuses to pay alleging the three cheated by edge sorting.
"I can confirm that Cheung Yin Sun was also Phil Ivey's playing partner in mini-baccarat sessions that gave rise to the Borgata lawsuit in New Jersey and the Crockfords lawsuit in London," said Marvin Vining, who is one of the lawyers representing the plaintiffs. "She played with different playing partners at Foxwoods, and the circumstances of all three lawsuits are slightly different. But the Foxwoods plaintiffs did employ essentially the same type of edge-sorting strategy as involved in the other two lawsuits."
According to the suit, the plaintiffs deposited the $1.6 million with Foxwoods before visiting the property on Dec. 23-24, 2011. It was during that time they won $1.148 million playing mini-baccarat. Foxwoods then allegedly refused to pay out the win and refund the deposit because the three plaintiffs gained an unfair advantage over the house.
"Basically, edge-sorting is possible because some brands of playing cards are not cut symmetrically across their backs and some players are gifted with eyesight keen enough to tell the difference," the suit says. "… If Foxwoods and Foxwoods management knew that plaintiffs were edge-sorting and let them practice their form of advantage play anyway — intending to keep their losses if they lost but not honor their winnings if they won — this would be intentional fraud."
The suit also alleges that edge sorting is legal in Connecticut and other U.S. gaming jurisdictions, though the director of the Mashantucket gaming commission's Inspection Division disagreed. In February 2012, the three players, who are being represented by New London attorney Sebastian DeSantis, were found to have violated Foxwoods' gaming regulations, a ruling the commission later upheld.
In the Borgata suit, Ivey and Sun, as well as card manufacturer Gemaco Inc., are accused of breach of contract, racketeering, fraud, conversion, unjust enrichment, and civil conspiracy. Ivey's name was not listed in the Sun's lawsuit against Foxwoods, which has yet to file a response to the suit.
PokerNews will have more on this story as details become available. For more information, check out The Day.
Get all the latest PokerNews updates on your social media outlets. Follow us on Twitter and find us on both Facebook and Google+!
Executive Editor US, PokerNews Podcast co-host & 2013 WSOP Bracelet Winner.