Gemaco Playing Cards Off the Hook in Borgata Ivey Edge-Sorting Debacle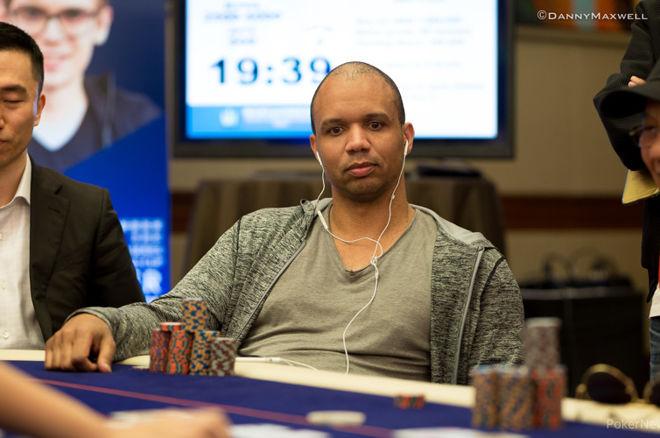 The latest on the ongoing Phil Ivey edge-sorting debacle comes in the form of a ruling on Borgata's attempt to sue Kansas City-based playing card company Gemaco Inc. On Monday, U.S. District Court Judge Noel Hillman dismissed five of the six counts that Borgata's parent company Marina District Development Corp. brought against Gemaco, leaving only a possibility of Borgata to sue the card company for a trivial $26.88, the cost of replacing the cards.
One may wonder why Atlantic City's Borgata would go after the card manufacturer after getting a favorable ruling in which Ivey and Cheung Yin Sun were ordered to return $10.12 million to the casino. As it turns out, their case against Gemaco was part of the original suit as Borgata named the card company as a co-defendant in their case against Ivey and Sun.
After Judge Hillman ruled that Ivey and Sun must return all Borgata winnings from their 2012 casino visits including the $9.6 million from Baccarat and other winnings from craps, the case against Gemaco remained a loose end to be tied up. Indeed, Hillman determined that it must be resolved before Ivey and Sun could pursue their appeal to a higher court.
Dismissing the Case Against Gemaco
In their case, Borgata fingered Gemaco's playing cards and their minute asymmetries as a proximate cause in the casino's $9.6 million loss during the Baccarat sessions. Though common knowledge at this point that Ivey and his partner did in fact use these manufactured irregularities to anticipate cards and play accordingly, they were not the only factor in the massive winnings of the duo.
In the 27-page accompanying opinion, Judge Hillman dismissed Borgata's claim of negligence by the card company in the matter and emphasized that the cards played only a minor role in a grand scheme.
"Thus, it is not Gemaco's cards that were the 'but for' cause of Borgata's losses, but rather all the subsequent required elements requested by Ivey and agreed to by Borgata, each a required and integral part, which together caused Borgata's losses. It is true that the scheme would not have worked without asymmetrical cards," the judge wrote. "They were necessary for the scheme. But they were equally insufficient. Out of the box, asymmetrical cards are symmetrical until strategically turned and maintained in that orientation. In that sense, it was Borgata's acquiescence in Ivey's accommodations that were the but for cause of Borgata's losses."
"Out of the box, asymmetrical cards are symmetrical until strategically turned and maintained in that orientation."
The breach of express warrant claim that Judge Hillman left open for Borgata to pursue, should they choose to do so, is a comically inconsequential one.
"If, after trial, Borgata is successful on its breach of warranty claims against Gemaco, its recovery would be limited to $26.88. The Court wonders whether, under such circumstances, the game is worth the candle."
Hillman gave Borgata three options regarding the next course of action:
"The Court can (1) proceed to trial on Borgata's breach of warranty claims, (2) stay Borgata's claims against Gemaco and certify as final Borgata's judgment against Ivey and Sun pursuant to Rule 54(b) so that Ivey and Sun's appeal may proceed, or (3) afford Borgata and Gemaco a period of time to enter into a private resolution of Borgata's claims against Gemaco."
Borgata and Gemaco were given 15 days to notify the court of how they would like to proceed, but it appears that this part of the case will be closed in the near future. As for Ivey's appeal against the Borgata, that remains a possibility on the horizon, despite having lost his other Supreme Court Appeal against U.K.'s Crockfords Club.