The Mysterious Year for Phil Ivey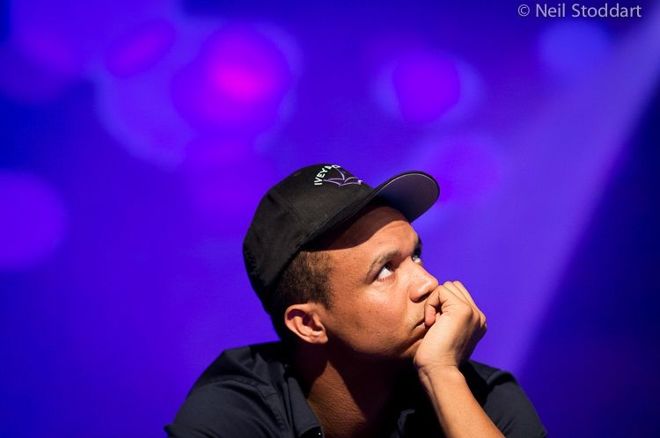 Phil Ivey has had an interesting year. The poker pro has been largely missed at poker events, only making headlines when it comes to his proclivity for edge sorting.
A Single Cash
Many wonder whether he's missing in action, having checked his Hendon Mob profile only to find a single event listed: the $196,000 + $4,000 No Limit Hold'em Triton Super High Roller Series Event #3. The 10-time World Series of Poker bracelet winner placed fifth in this 2016 World Poker Tour National Event in the Philippines, raking in $656,500.
He did return to the World Series of Poker Main Event this year:
"I've been quite busy and I haven't played any tournaments."
"You know I love this event," he told PokerNews about the WSOP Main Event. "This is the biggest tournament of the year for all poker players and I try to make it back if I can for it."
"I've been quite busy and I haven't played any tournaments," he said of the 2016 WSOP. "This is my first one and, honestly, I'm happy I was able to get back and play this one."
Heartbreak would follow him though, due to his noticeable absence on the circuit.
"I am a little rusty from not playing tournaments," Ivey said. "But that has nothing to do with how I'm doing right now. Hopefully I'll turn it around."
Social Media Absence
While Ivey still still ranks fifth in the All Time Money List and remains the second-most popular player in poker according to The Hendon Mob, he's remained quiet on social media, only logging in to talk sports, talk to other poker players and to promote his poker training site, Ivey League.
Even more fitting, he hit his Instagram account to post a #FlashbackFriday that now seems to be a long time coming, leaving the poker world to wonder, when will we see Ivey hit the felt again?
His last post on Twitter was back in September and his last post on Instagram was back in August of this year. Nothing more than his cover photo for his Facebook page has been changed (Dec. 19) since September.
Bellagio Action
Ivey was spotted back in August by Daniel Negreanu, who published a blog on his experience with Ivey and Gus Hansen, who both met him at the tables of the Bellagio for a $1,500-3,000 mixed game (stakes were bumped later to $2,000-4,000). Negreanu succumbed to Ivey after Ivey laid down a two pair in a stud hand.
With the other players on a short break, it was three handed for just a moment with Phil Ivey bringing it in for $500 with the
. Gus Hansen raised with the
. I looked down at (
)
and decided to 3-bet Gus. Gus is going to raise with any Ace in this situation and my 77 are going to be the best hand a high percentage of the time. Phil Ivey then re-raised and Gus folded. I called.
With Ivey re-raising here, his most likely hand is a pair in the hole. When you know that your opponent likely has a pair in the hole, you have the added benefit of seeing if they ever make two pair until 6th street and can play perfectly despite being pretty sure you are chasing. I didn't plan on folding my buried pair unless Phil broke out into an open pair.
On 4th street Phil caught the
and I caught the
. Not the worst card in the deck for me as I now had a 3 card straight draw. He bet I called.
On 5th street our boards look like this:
| | | |
| --- | --- | --- |
| Phil Ivey: | | |
| Daniel Negreanu: | | |
Great card for me so I bet, expecting Phil to either fold or call. Pairing your door card is quite powerful as the likelihood of you having trips is pretty high. To my surprise, Ivey raised!
Negreanu would later fold.
"He wasn't in Las Vegas during the summer because he was in Asia playing high-stakes cash games."
Negreanu said that Ivey hasn't actually fallen off the poker circuit grid, but that he has been playing mixed games regularly in Bobby's Room.
"I think the big omission for most people from his 2016 resume is tournaments, specifically the WSOP which he really enjoys playing," Negreanu said to PokerNews. "He wasn't in Las Vegas during the summer because he was in Asia playing high-stakes cash games."
Legal Issues
Most recently, Ivey has been stuck in court, arguing about his ability to edge sort in casinos in the UK and in the United States.
In the UK, Ivey went to Gentings Casino UK's Crockfords Casino and ended up losing his case and having to return his earnings.
"As I said in court, it's not in my nature to cheat — and I would never do anything to risk my reputation," Ivey said in a statement after the ruling on Crockfords.
A judge recently ordered that in the 2012 case against the Borgata Hotel Casino & Spa that Ivey and his associate return their winnings, of $10.1 million, to the casino for breaching the casino contract, despite clearing his name for fraud.
His lawyer spoke on his behalf regarding this ruling and stated that Ivey planned to appeal the ruling soon.
"What this ruling says is a player is prohibited from combining his skill and intellect and visual acuity to beat the casino at its own game," Ed Jacobs, Ivey's attorney, said to The Associated Press. "The casino agreed to every single accommodation requested by Phil Ivey in his four visits because they were eager to try to win his money."
As this ruling came out in the third week of December, Ivey has had his hands full.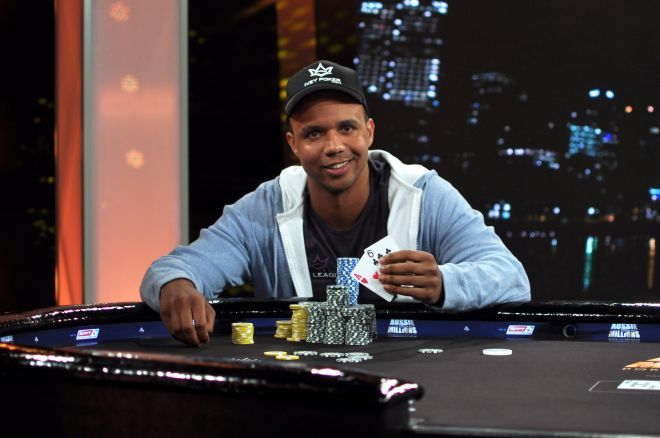 The Greatest?
His poker training site dubs him "one of the greatest players alive;" the question lingers of whether he'll continue to hold that title while remaining so far removed from the tournament circuit for so long.