Phil Ivey Looks to Delay Payment of $10.1M to Borgata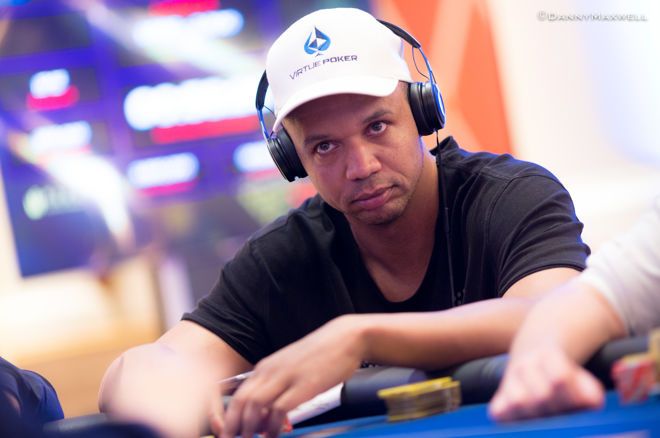 Phil Ivey's recent return to tournament poker has excited poker fans the world over, but it has also gotten the attention of the Borgata, which is eager to collect on the $10.1 million the courts deemed Ivey owed the casino back in December 2016.
Ivey was involved in two court battles over winnings derived from edge-sorting in baccarat at Borgata in Atlantic City and in punto banco at Crockfords Club in the U.K. in 2012. The courts ruled in favor of the casinos in both cases, deeming the actions of Ivey and his partner, Cheung Yin "Kelly" Sun, to fall under the category of cheating due to the unfair advantage gained by edge-sorting. Through a series of appeals, Ivey was unable to make headway on getting either ruling reversed.
"There is no testimony or evidence in this case that defendants will be prevented from pursuing their careers as professional gamblers if a stay is not granted."
In the Crockfords case, the casino withheld the winnings Ivey racked up, and the court decided they were justified in doing so. In the Borgata case, however, Ivey and Sun walked with the reportedly $9.6 million in Baccarat winnings, and in turn added to the winnings playing craps. It was these combined winnings that the court ordered Ivey and Sun return, to get the players back to the state they were in prior to the gambling session at Borgata.
Ivey's legal team has been successful in postponing the $10.1 million judgment, but recent attempts by Ivey's lawyers to continue delaying payment have been met with opposition from Borgata.
According to CardPlayer.com, Ivey's lawyers filed a motion in late July justifying a delay in posting a bond in the amount of the judgment, citing that the "enormity of that amount would clearly be of devastating impact." They also argued that Borgata as a business would not be impaired by a continued delay of enforcement of the judgment.
Ivey's lawyers are essentially requesting that the court order a stay of execution, or "to temporarily suspend the execution of a court judgment," according to Wikipedia, on the grounds that payment of the $10.1 million would cause "irreparable harm" to the defendants.
Borgata disagrees. The casino's lawyers claim the argument of Ivey's lawyers to be erroneous, further stating, "There is no testimony or evidence in this case that defendants will be prevented from pursuing their careers as professional gamblers if a stay is not granted."
Triumphant Return to the Tournament Poker Scene
In the midst of ongoing court battles with both Borgata and Crockfords, Ivey stayed out of the poker limelight for some time. After a fifth-place cash in a $200,000 No Limit Hold'em Triton Super High Roller Series event in the Philippines Jan. 3, 2016, Ivey didn't have another cash until May 2018 when he came back onto the scene at the Triton Poker Super High Roller Series Montenegro.
There, Ivey won the HK$250K No Limit Hold'em Short Deck Ante Only for the equivalent of $604,992 and took third in the HK$1 million No Limit Hold'em Short Deck Ante Only for $1,666,480. He followed up Montenegro by playing a rather full World Series of Poker schedule, wherein he posted buy-ins ranging from the $565 No Limit Hold'em Colossus up to the $1 million buy-in Big One for One Drop.
Ivey cashed in four events during the 2018 WSOP for $139,780, his best coming for a ninth-place finish in the $50,000 Poker Players Championship for $111,447. While Ivey clearly had a losing WSOP in terms of net profit, Borgata's lawyers took his recent tournament poker activity to mean that it's time to pay back the debt owed.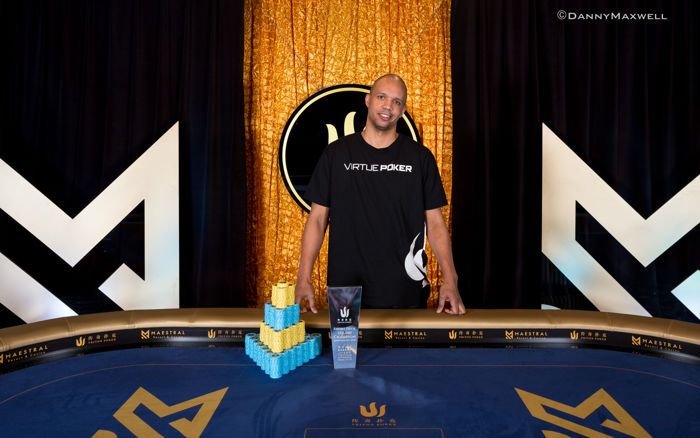 Borgata Wants Their Money
Borgata's lawyers argued against the court granting Ivey a stay, pending appeal, on the grounds that the payment would not cause irreparable harm and Ivey should be able to come up with the money, based on some recent facts.
"First, let us not forget that Ivey has Borgata's $10 million," Borgata asserted in court documents. "As early as October 2012 (immediately after the fourth trip to Borgata), Ivey knew that his edge sorting scheme was unmasked, with [the British casino] Crockford's publicly withholding about $12 million in alleged winnings. There is no indication that Ivey did not prudently sock away Borgata's $10 million, figuring that was the next shoe to drop."
"Let us not forget that Ivey has Borgata's $10 million."
While this argument may be hard to prove, Borgata also listed Ivey's return to the WSOP as further proof that he "has no problem coming up with" large buy-ins for poker tournaments, claiming he can always get into a poker game. They also mentioned his more than $2 million in tournament winnings from May through July as indication that he should have the money to spare. Of course, this figure does not take into consideration net profit, which would be remarkably different considering he played and did not cash in a $1 million buy-in tournament. Nevertheless, Borgata argued:
"Ivey's skill and success as a professional poker player are well documented. He is in the top three for poker winnings all time, and there is no suggestion that he cannot continue to be successful. Entrance fees for other poker tournaments are far less than $10,000 and one can play online poker with initial deposits of under $100. He is not in danger of being prevented from playing poker."
According to Hendon Mob's all-time money list, Ivey is listed as seventh in lifetime tournament cashes, not third, but their argument that he is still to this day one of the best poker players alive would likely not be disputed.
Whether the courts grant the stay or have Ivey pay up, chances are he still won't be firing up a $100 bankroll challenge online any time soon.