Ivey Versus Borgata Continues With Legal Proceedings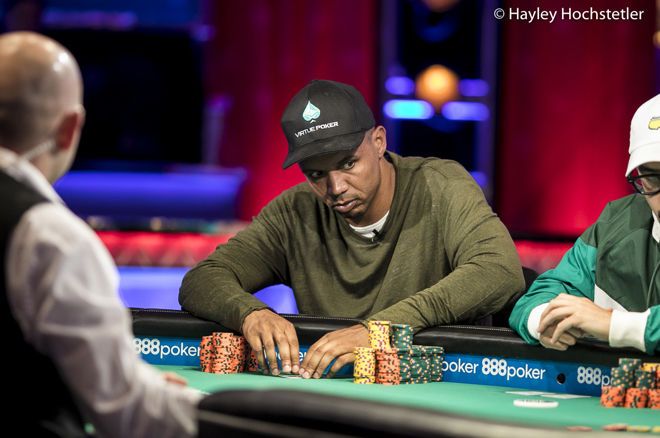 Table Of Contents
Recent news in the continued saga of Borgata versus Phil Ivey has involved the former's continued hounding pursuit of over $10 million it's legally owed stemming from a court decision in New Jersey.
However, the latest legal proceedings may slow Borgata's recent progress.
First, Ivey's lawyers are asserting that Borgata unlawfully garnished his World Series of Poker winnings.
Second, the legal battle has recommenced in an appeals court in New Jersey, and scrutiny has been on the state's gaming bureaucracy for failing to act in any meaningful way either in support of Borgata's claims or Ivey's initial winning session that's provided the fodder for everything that followed.
Fighting Back Against PPC Collection
Just after the WSOP, news broke that Borgata had served notice to WSOP brass that Ivey wasn't to be paid out anything he won from the final table of the $50,000 Poker Players Championship.
In the end, Ivey wound up busting in eighth for $124,410, of which he apparently collected nothing. The WSOP did wind up holding the money, with the check currently in possession of the U.S. Marshals as things remain in limbo.
"Claimants are requesting that the Writ of Execution be vacated nunc pro tunc and that the funds be returned."
Most recently Ivey's side has been fighting back, contesting the garnishment with the assertion that Ivey's backing agreement meant most of those winnings belong to other parties, namely Dan Cates and Illya Trincher.
FlushDraw, which has been on the story every step of the way, reported last week that Ivey's team went a step further.
Now, they're asserting that Borgata lawyer Jeremy Klausner failed to follow proper protocol in serving the writ of execution that led to Ivey's funds being frozen, as he isn't licensed in that state and did not partner with a locally licensed counsel as apparently required. Therefore, they say the freezing of those funds was therefore unlawful and should be reversed.
"Accordingly, Claimants are requesting that the Writ of Execution be vacated nunc pro tunc and that the funds be returned," the court filing reads.
On to Appeals Court
While things continue to be sorted on the Nevada front, the court battle in New Jersey resumed in the Third Circuit Court of Appeals last week.
There, attorneys for both sides met in court and fired their first salvos in the appeals process. However, details of the proceedings remain under seal, according to FlushDraw. What was released puts the microscope on two New Jersey gaming agencies, neither of which have apparently been bothered to contribute anything of consequence to the high-profile case.
"Nothing was hidden from you. These cards weren't marked — here you had equal access."
Apparently, the court requested both the Casino Control Commission and the Division of Gaming Enforcement provide briefs about the case. In response, both essentially passed the buck and left things up to the courts.
The DGE often serves as a mediator and arbitrator in situations where gamblers have a dispute with casinos. A good example came up in 2017 and 2018 with the bad beat jackpot at Red Rock Casino. The casino attempted to withhold jackpot winnings on a technicality before the Nevada Gaming Control Board ruled they needed to pay up.
Whether the DGE's decision not to file anything substantial will be in favor of Ivey or Borgata remains to be seen.
What does seem certain, according to Casino.org, is that presiding Judge Marjorie Rendell wasn't pleased with the situation. Additionally, she apparently expressed some favor toward Ivey's side.
"Nothing was hidden from you," she pointed out to Borgata's lawyer. "These cards weren't marked — here you had equal access."
While Ivey's prospects seemed to be dwindling when Borgata was cleared to come after his assets earlier this year, things may be looking slightly up for him if the Nevada filings or the appeals court proceedings continue to develop in his favor.
Check back regularly as PokerNews continues to bring you the latest in the ongoing Ivey-Borgata saga.