Top 10 Stories of 2016, #7: Chris Ferguson and Howard Lederer Return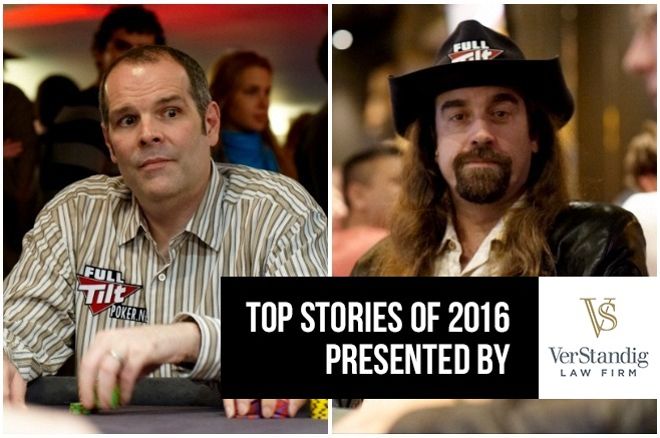 This year's Top Stories are brought to you by the VerStandig Law Firm, LLC. Combining a keen understanding of the gaming world and an equally keen understanding of the law, Mac VerStandig and his colleagues are devoted to fighting on behalf of the poker community and its members.
Every year at the World Series of Poker, you can bet your bottom dollar that there will be a notable absentee from the star-studded fields. This year, 2016, Phil Ivey was arguably the biggest star missing from the action, but Ivey's decision to skip the WSOP was overshadowed by the return of two of poker's most hated players Howard Lederer and Chris "Jesus" Ferguson.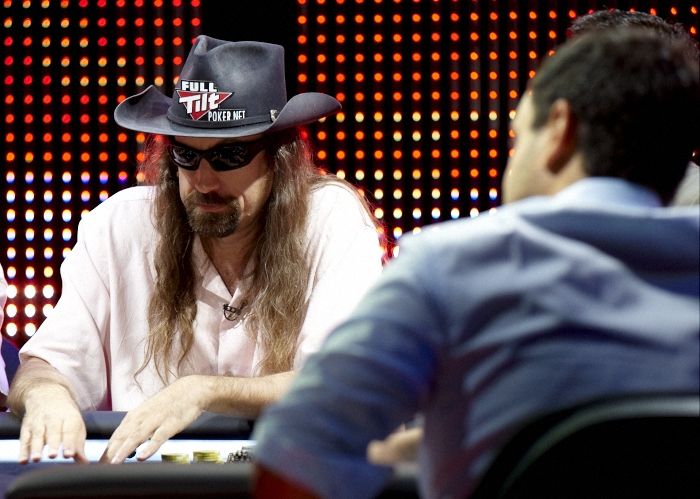 Both Lederer and Ferguson were well-liked in the poker community, even revered by some, but after April 15, 2011, both became figures despised by thousands of poker players due to the pair's involvement with Full Tilt which ultimately went under and had to be rescued by PokerStars. To this day, there are still customers from the old Full Tilt days who have not received back their frozen funds.
Until this summer, sightings of Ferguson in the poker world were nonexistent. There were only a few occasions where Lederer has been seen playing high stakes cash games in Las Vegas.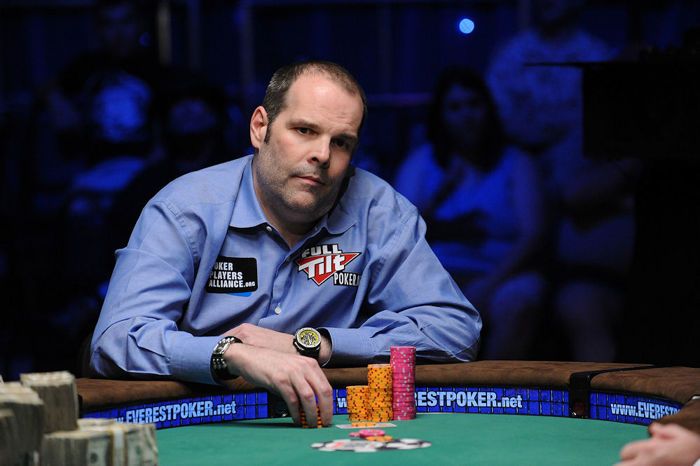 In May 2016, as the WSOP rapidly approached, Lederer issued a statement on Daniel Negreanu's blog on FullContactPoker.com that read:
I am writing to apologize to everyone in the poker community, especially to all the players who had money on Full Tilt Poker on April 15, 2011. When Full Tilt Poker closed in 2011, there was a shortfall in funds, a distressed sale to recover those funds and a long delay in repaying players. Throughout this period, there was little explanation for the delay and no apology. Players felt lied to. They trusted the site, and they trusted me, and I didn't live up to that trust.

I take full responsibility for Full Tilt's failure to protect player deposits leading up to Black Friday. The shortfall in player deposits should never have happened. I should have provided better oversight or made sure that responsible others provided that oversight. I was a founder in the company that launched Full Tilt and I became the face of the company's management in the poker community. Many of our players played on the site because they trusted me.

Even though I was no longer overseeing day-to-day operations, my inattention in the two years leading up to Black Friday imperiled players' deposits. My involvement in Full Tilt from 2003-2008 put me in a unique position of trust—a trust that I disappointed by failing to ensure that Full Tilt was properly governed when I stepped away in 2008. My failure to make sure proper oversight was in place when I left resulted in the situation that began to unfold on Black Friday.

Players were not able to get their money back for a minimum of a year-and-a-half, and, for many, it has been much longer. I've been a poker player my entire adult life. I know the importance of having access to one's bankroll. The lost opportunity, frustration and anxiety many of FTP's customers experienced in the intervening years is unacceptable. I cannot be sorry enough for what happened.

During Full Tilt's rise, I received a lot of praise. I couldn't see it at the time, but I let the headlines change me. In the first couple of years after Black Friday, I made lots of excuses, to my friends, my family and myself, for why I wasn't the bad guy or big-headed or wrong. In the months immediately following the crisis, I focused a lot of energy on trying to refute allegations that were factually untrue. I convinced myself that I was a victim of circumstance and that criticism was being unfairly directed toward me instead of others. I was missing the bigger picture.

At a wedding in the fall of 2014, I was sitting with a friend, talking about Full Tilt. I was grumbling about how unfair my lot in life had become. My friend didn't let me off the hook. I'm paraphrasing here, but he said, 'Howard, it doesn't matter whether you knew about the shortfall or what you did to help players get paid. These players feel like you lied to them. You were the face of the company in the poker community. Thousands of players played on the site because they trusted you. Many pros represented the site because they thought you were in control. And you happily accepted the accolades while falling short of their trust.'

At the time, my friend's response felt like a slap in the face, but it is clear to me now that it was fair. An apology is not enough, but it is what I am able to offer to the poker community in the wake of a travesty that I should not have allowed to happen. I am sorry.
The statement came out of the blue and was quite surprising considering that Lederer, in the PokerNews Lederer Files, had deflected any blame of Full Tilt's failure from himself.
Later that month, the PokerNews editorial team was asked for their predictions for the upcoming WSOP, with one question lingering: Would Lederer or Ferguson show their faces at the Rio All-Suite Hotel & Casino? The PokerNews team was unanimous in their predictions of Lederer returning but Ferguson staying away; they were correct with one assumption but very wrong with the other.
Lederer made his return to the WSOP in the $10,000 2-7 Single Draw Championship, his first WSOP tournament since 2010. Lederer declined to talk to PokerNews during the break of that tournament citing that he had already made a statement. Lederer failed to reach the money places and did not cash at the 2016 WSOP.
In early June, during the $10,000 Seven-Card Stud Championship, the man who nobody thought they would ever see at a poker table again bought in. Chris "Jesus" Ferguson refused to comment on his return to poker's oldest festival, simply stating "I'm just here to play poker."
Like Lederer, Ferguson failed to cash in his first even under the spotlight, but then went on to reach the money a total of 10 times during the 2016 WSOP, including finishing in fourth place in the $10,000 No-Limit Hold'em 6-Handed Championship for $183,989.
Chris Ferguson's Remarkable Return to the WSOP
| Event | Finishing position | Prize |
| --- | --- | --- |
| $1,500 Dealers Choice 6-Handed | 19th | $4,069 |
| $565 Pot-Limit Omaha | 13th | $9,696 |
| $1,500 Millionaire Maker | 507th | $3,551 |
| $3,000 No Limit Hold'em 6-Handed | 116th | $4,708 |
| $10,000 H.O.R.S.E. Championship | 26th | $15,088 |
| $10,000 No Limit Hold'em 6-Handed Championship | 4th | $183,989 |
| $1,000 No Limit Hold'em | 141st | $1,997 |
| $888 Crazy Eights 8-Handed | 26th | $17,760 |
| $3,000 Pot Limit Omaha Hi-Lo | 60th | $4,873 |
| $1,111 Little One for One Drop | 58th | $7,788 |
It's fair to assume that, based on this form alone, the 2016 WSOP will not be the last series for Ferguson.
The VerStandig Law Firm, LLC represents poker professionals, sports bettors and advantage players across the United States. The firm assists clients in connection with legal issues including personal LLC formation and operation, tax planning that focuses on gaming deductions and exemptions, casino disputes, and personal matters spanning from divorce to criminal dust-ups.