Top 10 Stories of 2016, #9: GPL Holds Season 1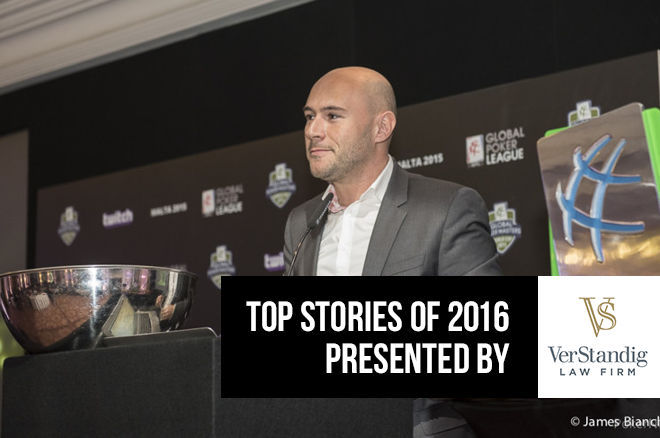 This year's Top Stories are brought to you by the VerStandig Law Firm, LLC. Combining a keen understanding of the gaming world and an equally keen understanding of the law, Mac VerStandig and his colleagues are devoted to fighting on behalf of the poker community and its members.
Poker doesn't exist in a vacuum. Nothing does. So, while change to the poker industry often comes internally, it can just as easily come from outside influences.
The e-sports is industry is one with many parallels to that of poker. From the demographics to the mechanics of the competition, there are many similarities between the two. As an industry, e-sports is in the midst of a growth explosion not unlike that experienced by poker in the early 2000s, except on a far more massive scale.
If people pay to watch video games, why wouldn't they pay to follow a spectacular poker game?
Hundreds of millions of people spend their time and money on e-sports as fans of the games. It might sound crazy that so many people would support an industry built around watching people play video games, but it's really not so wild — Isn't that also an accurate description of professional sports?
Alex Dreyfus took a look at the burgeoning e-sports industry and thought he saw an untapped market for a similar product in poker. Dreyfus has never been a man afraid to push the envelope, having backed and participated in numerous projects in the poker industry. He believed if people were willing to watch video game competitions, there was a market for a similar product in poker.
"If people pay to watch video games, why wouldn't they pay to follow a spectacular poker game?" he said in a late 2015 interview with PokerNews after details of the nascent Global Poker League were announced.
It was an ambitious undertaking. Dreyfus rounded up backing in the form of $4.9 million in venture capital funding and set to work making his latest idea a reality. In February 2016, in conjunction with the American Poker Awards and the associated Global Poker Index — another Dreyfus pet project — the GPL held its very first draft.
The Draft
Originally, Dreyfus detailed a plan for the GPL that would see individuals outside the poker world — business owners, entrepreneurs and such — own and operate the 12 GPL franchises based in 12 different cities around the globe. Those plans never came to fruition and Dreyfus ended up recruiting a number of prominent poker players to serve as franchise managers. The likes of Liv Boeree, Maria Ho, Faraz Jaka and Mike McDonald signed on to lead the way.
A lottery was held to determine the draft order and Max Pescatori and the Rome Emperors lucked into the right to select first overall.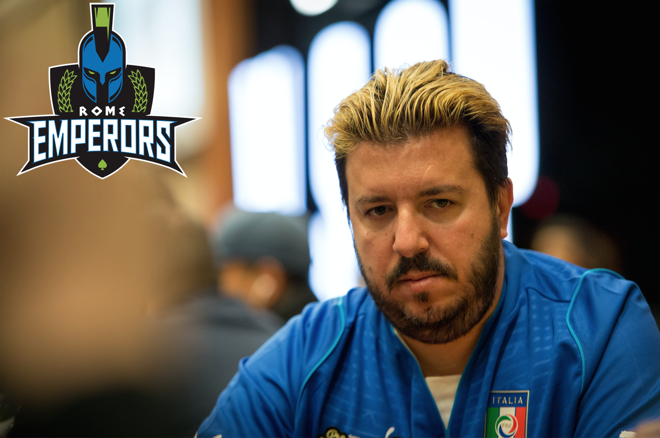 Before it could be determined who would be the top draft pick in the GPL, a list of eligible draftees had to be made. Dreyfus put out a call for the top 1,000 players as ranked by his aforementioned GPI to opt in to the draft pool. Players were told to review a prospective contract and the GPL began generating some controversy among the community before it even really got underway.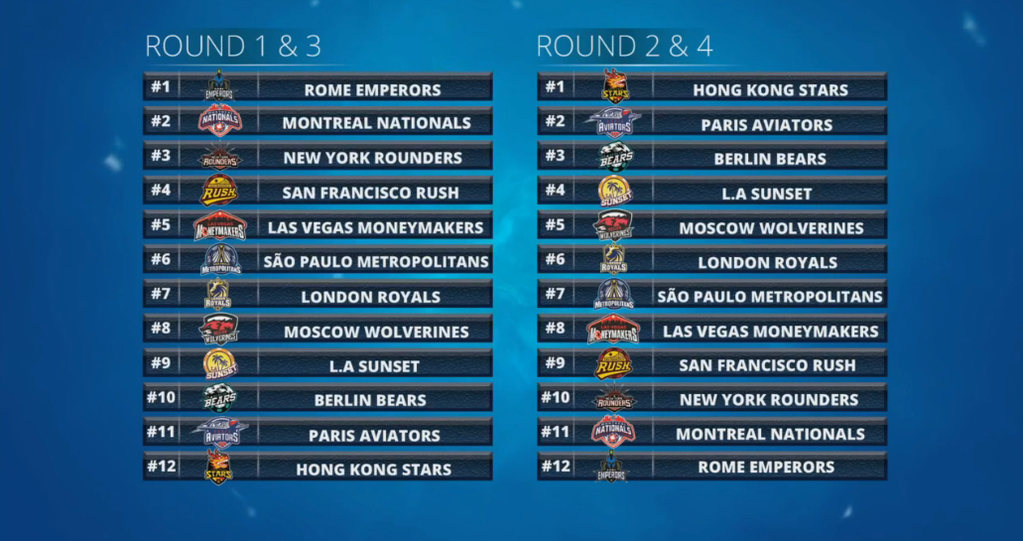 Some felt the contract was too demanding or restrictive. Several top players like Steve O'Dwyer and David Peters chose not to opt in.
I was kind of on the fence and it was kind of a last-minute decision, but I just didn't end up thinking it was right for me.
"I was a little skeptical about the contract," Peters said at the time. "I didn't really know if I wanted to get tied down to something like that, forced to do all the marketing and forced to do all these things. I was kind of on the fence and it was kind of a last-minute decision, but I just didn't end up thinking it was right for me."
In the end, the draft went down Feb. 25 with about 200 eligible potential draftees signed on. Forty-eight of them would be selected. As was widely expected, Pescatori went with homegrown Italian star Mustapha Kanit for the first pick and things progressed from there until Pescatori made Walter Treccarichi the draft's final selection.
The Season
With one controversy already in its rearview mirror, the GPL officially kicked off its season with six players taking virtual seats for a Sit & Go on April 5. Davidi Kitai came out on top of the bunch and the long GPL season was underway.
Once again, the dream sold by Dreyfus had undergone some modifications. In his bid to follow in the footsteps of e-sports, Dreyfus had promised a never-before-seen poker product that would spark casual audience interest and make for a better viewing product than traditional poker.
"You just have to make sure you do not offer the poker we know today," Dreyfus said when explaining his vision for the competition in 2015. "To achieve our goal, we created The Cube and we will keep people entertained with light shows, music, stories and fast-paced action. We are working on very specific stuff and I can promise that we are trying to think out of the box."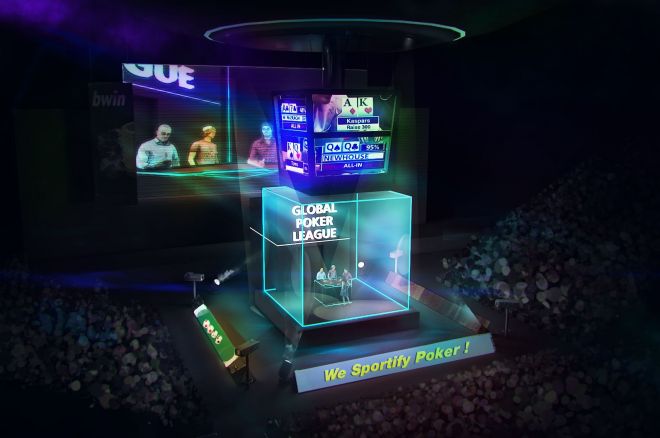 But, the GPL's initial offering wasn't much different than the established norm for televised poker: simple six-max and heads-up matches with shot clocks and accompanying commentary. Things continued that way until the Summer Series, which featured the long-awaited debut of The Cube, which served as a sort of stage that locked the players in for live matches. With most all of the poker world in Las Vegas for the World Series of Poker, it was easy to line up live matches.
Many felt the new, Cube-based product was a smashing success, finally delivering on Dreyfus' promise to change the way poker would be played. Furthermore, well-known actor Aaron Paul of Breaking Bad fame, who had signed on with Ho's L.A. Sunset as a "wild card," made his GPL debut in the Cube and surprisingly defeated French pro Fabrice Soulier.
After the summer, things returned to the relatively tame online product that the GPL served up before. The season played out through late October with eight teams making the inaugural playoffs: Montreal Nationals, L.A. Sunset, Sao Paulo Mets and San Francisco Rush from Americas; and Moscow Wolverines, Berlin Bears, Hong Kong Stars and London Royals from Eurasia.
As for the playoffs themselves, they were the subject of perhaps another overreach by the GPL. Dreyfus had originally announced that the playoffs would take place in San Diego as part of streaming convention TwitchCon, with the finals then played in grand fashion in front of a live crowd at Wembley Stadium in London. This was eventually deemed unfeasible and things were rescheduled for Las Vegas where the Nationals defeated the Bears in the finals.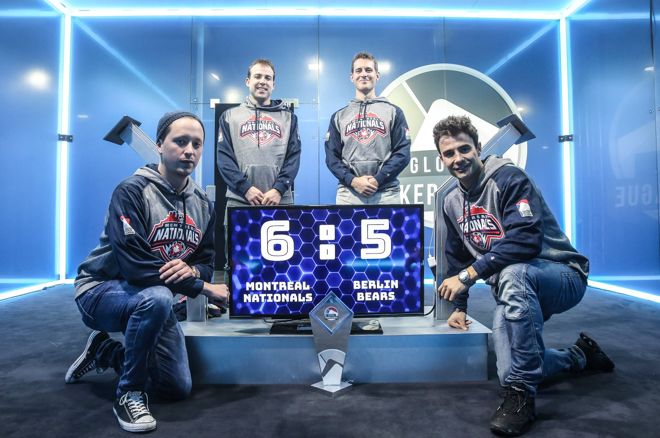 A Year On the Books
When the GPL was initially announced, many were understandably skeptical. After all, team-based poker has been tried before and has never really caught on. That makes sense; after all, poker is an inherently individualistic game. Furthermore, poker players and industry experts have seen countless "unconventional" ideas come and go as people try to innovate in an industry that's often resistant to change.
With the dust settled and the book closed on the first year of the GPL, it's fair to say the league's debut was a mixed bag of successes and missteps. On the one hand, simply making it through a full season of play is a win. The participation of Paul and the league's presence on the front page of the Twitch portal are things that can legitimately push poker forward and help gain traction with a new generation.
On the other hand, the GPL was unable to deliver on a number of the declarations and promises of its mastermind. The product itself failed to make the splash Dreyfus promised, as the GPL's main appeal as it stands is to established poker fans who simply enjoy watching their favorite players play. Viewership numbers were also less than inspiring in many cases.
Dreyfus remains undaunted and he even doubled down with the announcement of GPL China, a separate eight team league scheduled to debut in 2017 that will attempt to tap into the potentially lucrative Chinese market. The second season of the main GPL will be a make-or-break proposition as well with player contracts up at the end of the year, so the clock is ticking for the league to make its mark on the industry.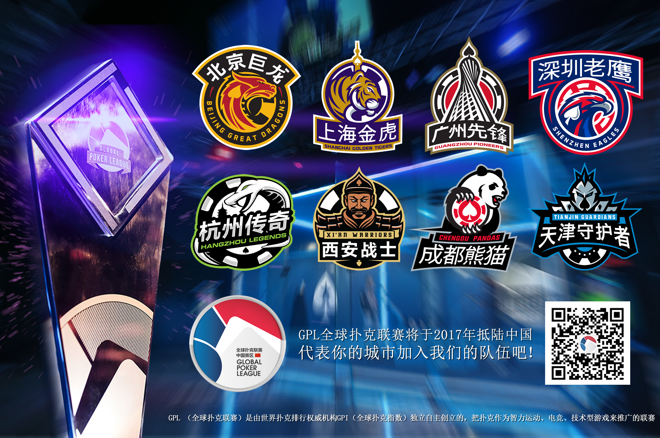 The VerStandig Law Firm, LLC represents poker professionals, sports bettors and advantage players across the United States. The firm assists clients in connection with legal issues including personal LLC formation and operation, tax planning that focuses on gaming deductions and exemptions, casino disputes, and personal matters spanning from divorce to criminal dust-ups.
Everybody needs an account at one of these online poker rooms! They're the biggest, the best, and we get you the best poker bonuses. Check out our online poker section for details on all the online poker rooms around.