Top 10 Stories of 2016, #5: William Kassouf Dominates ESPN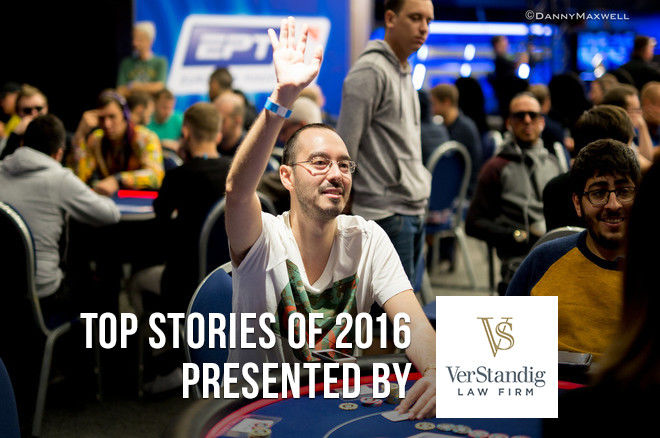 This year's Top Stories are brought to you by the VerStandig Law Firm, LLC. Combining a keen understanding of the gaming world and an equally keen understanding of the law, Mac VerStandig and his colleagues are devoted to fighting on behalf of the poker community and its members.
When someone gets so popular in both mainstream and poker media that people resoundingly respond that they're over hearing about said person, then you've made an impact.
William Kassouf was that black sheep. People loved to love him and people loved to hate him. #LikeABoss
Kassouf started the 2016 World Series of Poker Main Event with "speech play" that put his opponents on edge and out of their comfort zone. Kassouf used it as a strategy to throw people off their game.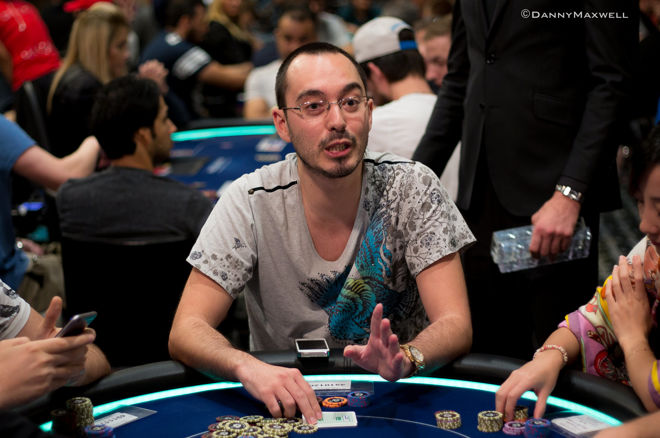 "It's a big part of my game," he said. "I'm a friendly, outgoing, social kind of guy. I think it gets under the skin of a lot of poker players."
Only one was so confident to call him out in a major way: Griffin Benger.
The Kassouf antics were in their primacy at the Main Event back in July.
"By speaking to [opponents] and engaging in conversation I'm picking up a lot more information than these so-called hooded zombies who just sit there for 12 hours a day and say nothing," Kassouf said.
It's no surprise that Kassouf can argue his way out of anything, thanks to his days as a lawyer.
"I like the psychological aspect, outwitting your opponent," he said. "There's a strong correlation between being a lawyer and being a poker player, outwitting your opponent to get the desired result. There's no intent as far as needling players or malice. I think poker should be fun. At the end of the day, it's a game and you should enjoy it."
Unfortunately for Kassouf, he would fall in 17th place, coming into his final round with too much confidence, Hollywooding with kings and being bested by Benger's aces.
What would eventual turn into a nationwide phenomenon that gained momentum from ESPN's coverage of the World Series started on Day 5 of the tournament with Stacy Matuson. This was ESPN's fourth episode in which Kassouf was highlighted by the crew.
He started his typical table talk routine early.
"You don't want to be eliminated in front of the whole camera crew, do you?" he asked in the round. "Lay it down. Don't go broke this hand."
Tournament Director Jack Effel threatened Kassouf with a penalty if he didn't knock it off. Matuson folded her hand (queens face up) and Kassouf revealed a nine-six for a bluff. But that wasn't exactly as it happened.
Lay it down. Don't go broke this hand.
Kassouf asked mockingly if she wanted to see his hand. He spiked the
bluff on the felt and exclaimed these infamous words, "Nine-high like a boss! Big heart. Big heart of a lion."
It was then that he was handed the penalty that has since been debated time and time again, leaving viewers angry, surprised and downright entertained.
As found in the rule book of the WSOP, Effel was entirely within his rights when he gave Kassouf a penalty. It's spelled out in Rule 111 that they may impose penalties as they see fit; Rule 113 says that players can't advise play at any time; Rule 47 imposes a penalty on those who taunt or use theatrics to disrupt the game; and Rule 116 states that excessive chattering will result in penalties.
Nine-high like a boss! Big heart. Big heart of a lion.
Frank Op de Woerd argued in a PokerNews Debate on the situation that even though Matuson was out of her comfort zone, it shouldn't warrant any action by the tournament directors; in fact, he went as far as to say Kassouf should get a medal for optimizing his strategy so well.
"Kassouf did nothing out of line in the hand; he didn't force Matuson to listen to his 'speech play,'" Op de Woerd wrote. "I consider it a skill for poker players to focus on what's important instead of getting influenced by an opponent. I would say bring a pair of headphones if you can't stand someone talking to you."
Conversely, Marty Derbyshire found that the penalty was warranted, given that Kassouf had spoken out repeatedly and been given warnings by the floor person.
"Using speech play to toy with an opponent is one thing; using it in an aggressive and unfriendly manner is another and it's not quite within the spirit of the game," Derbyshire wrote. "Kassouf continually used abrasive speech to force his opponents into making bad decisions, and while that's not technically against the rules, it's at the very least unethical."
In episode 12 on ESPN, Kassouf took center stage again, with the other players at the table, Cliff Josephy, Jared Bleznick, Kenny Hallaert and Gordon Vayo getting agitated by his slow play and speech play.
Here Effel gave him a warning.
Vayo even took to Twitter to express and make clear his frustration.
@webjoker @RemkoMedia 100% this. His table chat is played out and corny but it isnt why we all got so frustrated. He wasted sooo much time.

— gordon veilleux (@GordonVayo)
Effel later talked to PokerNews about the hand, saying that it wasn't the director's job to make people mute, but it was his job to maintain poker's camaraderie and the aggressive nature of Kassouf's actions were disruptive and created tension.
"He was allowed to be Will Kassouf pretty much for the entire tournament, with the exception of a couple instances where I felt it had gotten too far, where he had provoked the table or a particular player," Effel said. "Only then I had to intervene."
Kassouf had his own response prepared in an interview with PokerNews' own Sarah Herring (video below), discussing speech play and why it shouldn't be penalized. His "press tour" continued when he came onto the PokerNews Podcast with Daniel Negreanu.
Cliff Josephy spent his time differently, referring to him as a "clown." Charlie Carrel had his own opinions on how Kassouf was treated during the WSOP.
Even Matt Savage, poker's most recognized and accomplished tournament director, had something to say about Kassouf's talk and the penalty. He said that had he been tournament director when he won, things would have gone differently, prohibiting the discussion of the hand's contents.
"Jack Effel looked like he had reached a boiling point, and if you just see what transpired on TV, you might think the penalty was absurd, but I can guarantee you there was more that led up to it," he said. "Table talk is fun and makes for better TV, but it can go over the top."
But Kassouf couldn't be entirely prepared for Benger and for that episode to air on ESPN and bring Kassouf back to the forefront of the media.
What represented Kassouf's final curtain call in the WSOP was muddled with a taste of what some may see as his own medicine. Benger opened with a raise and after Kassouf three-bet, Kassouf started in. Benger challenged back with a fourth bet, staying quiet, but like a loaded gun just waiting for an opportunity.
And then he found one.
With two aces in the hole, Benger began his tirade, calling Kassouf a bully and a bad person, but also telling him to check his privilege.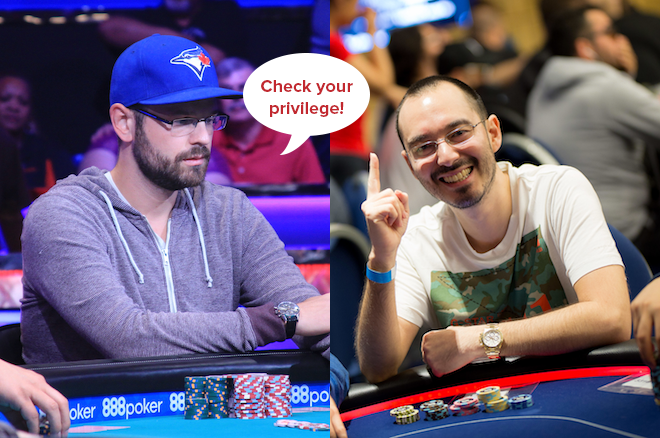 We collected some of his quotes in this PokerNews Debate, where two staffers face off that while his antics weren't pleasant, Benger didn't need to use the Uzi here, and that Benger may have wanted to give Kassouf a taste of his own medicine on the way out the door.
"From where I sit, it was about time somebody said what just about everybody in the room was already thinking," Derbyshire said. "Benger may have seemed a bit angry and out of control, but every word was justified. It was about time somebody let Kassouf know the other 16 players left in the tournament were sick of his antics."
PokerNews' Mo Nuwwarah argued that if Benger actually meant what he said, he may have gone overboard.
"Talking during a poker hand doesn't make someone a bad person and Benger's quotes were objectively far more verbally abusive than Kassouf's," Nuwwarah said. "And insulting someone's life, as he did in the aftermath of the showdown, is definitely crossing the line."
That's not to say the poker community didn't learn anything from Kassouf or Benger. Speech play can be an effective tactic and table talk is not discouraged among the tournament directors.
Insulting someone's life, as he did in the aftermath of the showdown, is definitely crossing the line.
Zachary Elwood analyzed Kassouf's speech play in four hands and found that Kassouf is reliably balanced and created a sort of pattern of speaking. Elwood contends that this could have been purposeful, choosing his spots just right to make an opponent make a specific decision.
Elwood also analyzed Kassouf's pattern of strong-hand statements, misdirection and goading statements.
"I am confident I've pinpointed a verbal imbalance that Kassouf has of being more likely to do a couple things when he's betting/raising with a strong hand," Elwood wrote. "Make weak-hand statements in various forms and make goading statements."
Whatever the strategy Kassouf believed himself to be employing, he took his 15 minutes of fame in stride, all the way to his last hand in the World Series of Poker Main Event. Whether his speech play will leave a memorable and lasting impression on future WSOPs has yet to be seen.
But it has most certainly marked this one.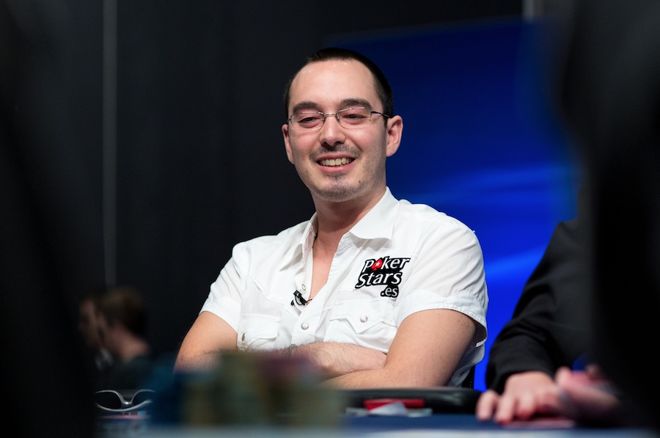 The VerStandig Law Firm, LLC represents poker professionals, sports bettors and advantage players across the United States. The firm assists clients in connection with legal issues including personal LLC formation and operation, tax planning that focusses on gaming deductions and exemptions, casino disputes, and personal matters spanning from divorce to criminal dustups.
Be sure to complete your PokerNews experience by checking out an overview of our mobile and tablet apps here. Stay on top of the poker world from your phone with our mobile iOS and Android app, or fire up our iPad app on your tablet. You can also update your own chip counts from poker tournaments around the world with MyStack on both Android and iOS.