Top 10 Stories of 2016, #3: The Mercier Bracelet Bets That Shook the Poker World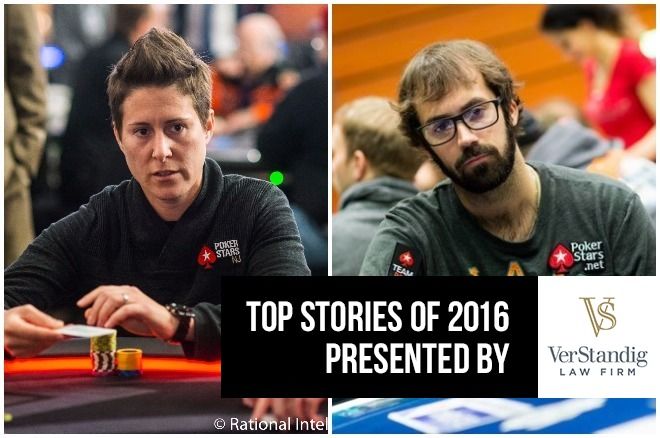 This year's Top Stories are brought to you by the VerStandig Law Firm, LLC. Combining a keen understanding of the gaming world and an equally keen understanding of the law, Mac VerStandig and his colleagues are devoted to fighting on behalf of the poker community and its members.
It was a classic case of "he said, she said" except he won WSOP Player of the Year and came out "ahead."
Jason Mercier was the talk of the WSOP this summer after creating a stir with Vanessa Selbst in a supposedly drunken bracelet bet.
Here's the story from Selbst: She got blackout drunk with Dzmitry Urbanovich at the PokerStars Caribbean Adventure and ended up laying 180:1 on $10,000 for Mercier to win three WSOP bracelets this summer. She attests that many could speak to her condition at the time, but the next morning, she was reminded of the bet and immediately tried to cancel it.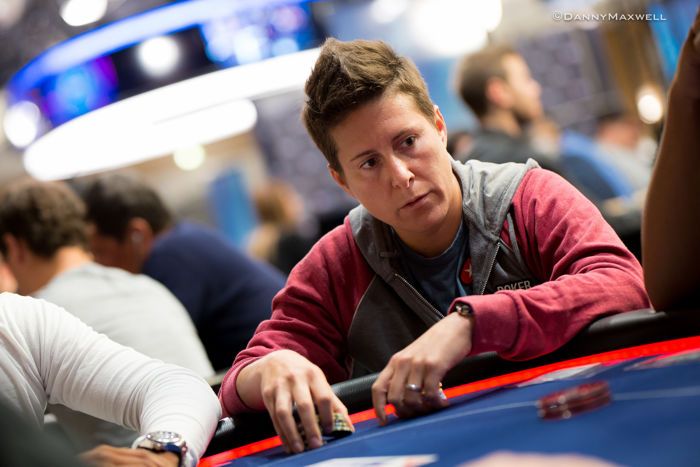 Instead, she offered Mercier up to $1,000 and what she said was her sincerest apologies for the whole situation. Mercier said no.
When Mercier had almost secured the victory of three bracelets, he maintained that he didn't know Selbst was as intoxicated as she claimed when the bet was made. He also said she offered only a couple hundred dollars for her mistake and suggested she could hedge the bet later as he was unlikely to win three times.
Selbst took to Twitter and questioned Mercier's compassion in buyout negotiations. Even so, she ended up buying out of the bet, finding a way to hedge or buy out before Mercier missed his opportunity for his third bracelet.
After his loss, Mercier said he didn't want to comment publicly on what happened between him and Selbst and only wanted to say that they have different views on prop betting and what exactly happens between friends.
"It's pretty much squashed, she pretty much bought out, hedged it off, sold the bet, so if I end up winning three, I guess I'll get paid from someone else," Mercier said about the status of the bet after the $10K Razz.
This much-publicized wager had poker professionals choosing sides.
It's pretty much squashed, she pretty much bought out, hedged it off, sold the bet...
Mercier bet $10,000 at 180:1 odds that he could win three bracelets in the 2016 World Series of Poker and the world watched as he followed through on two of them. He stood to win $1.8 million if he made good on the bet.
Whisperings suggested that those weren't the only bets he had out there; he had a number of bets on winning two bracelets at 18:1 and 19:1. Even with all the side bets, Mercier seems good under pressure.
"It is a little daunting when the difference between first and second is like a 100,000, but for me, it's like 5-or-600,000, or whatever it is," he said after the Razz. "But I think it helps me be even more focused."
In the course of seven days, Mercier got first place, second place and then first again, having the $10K Razz Championship get the better of him. The other two events were also $10K championship-level events: $10K 2-7 Draw Lowball Championship and the $10K H.O.R.S.E. Championship.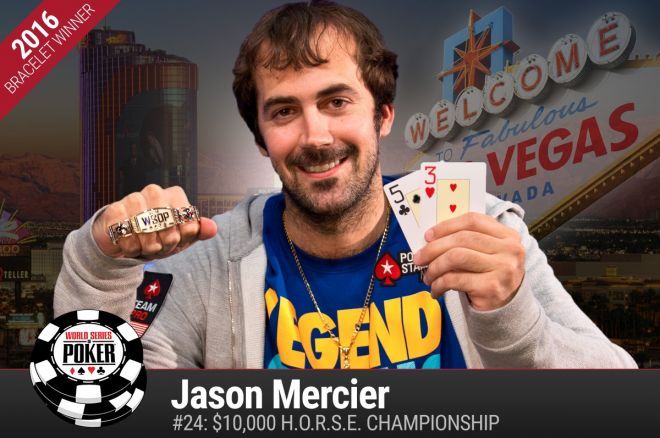 Mercier's first win, the 2-7 draw lowball, brought him to four WSOP bracelets. He stood at the top of Florida state's all-time money list with $16.7 million in career live tournament earnings, not to mention untold hundreds of thousands in bracelet-bet wins.
With Ray Dehkharghani denying him his fifth WSOP bracelet, Mercier walked away disappointed, but with roughly $900,000 in prize money and countless side bet wins.
"It was really clear the stress really set in and affected him," Dehkharghani said after the tournament. "It wasn't a matter of my capitalizing on that, but I do believe the weight of [the side bets] affected him negatively in the match. It was palpable."
At the time, Mercier was upset he couldn't get the higher payday.
"I had a bunch of bets on winning two bracelets and the huge one on winning three," Mercier said after his loss. "It's like almost impossible to win three when you get a second-[place finish], because it means you're going to have to get heads up four times. That's tough to do. I'm just a little disappointed for the equity of my bet. Obviously I won more money, and you can't be too disappointed anytime you get heads up for a bracelet, but I'm pretty disappointed."
Despite his feelings, Mercier realized that he was stuck in heads-up play.
"I don't feel like there was too much I could have done heads up," he said. "He played very well and it just wasn't meant to be."
Mercier would go on to finish eighth in the $10K Omaha Hi-Low Event #32 and add one last cash in Event #69: $1,111 Little One for One Drop, his 11th cash of the summer, to gather a few more points and extend his lead over Paul Volpe in the World Series of Poker.
He played very well and it just wasn't meant to be.
His overall performance in the series was good enough to clinch WSOP Player of the Year and to garner mainstream media attention. Our staff dubbed it one of, if not the biggest storyline from this year's WSOP.
"With his chase for three bracelets and a 180-to-1 triple-bracelet bet with Vanessa Selbst, Mercier stole all the headlines at the WSOP this summer," PokerNews' Marty Derbyshire said. "Of course, he didn't get there, but with three $10,000 championship event final table appearances and two bracelet wins in a seven-day period mid-summer, he had a week that will go down in history as one of the best the WSOP has ever seen. Considering he won WSOP Player of the Year going away, Mercier was the easy choice for this one."
Mercier would end up on ESPN talking about his bracelet bets and the WSOP on the Dan Le Batard Show with Stugotz.
There's no question it's an extraordinary feat.
Mercier outlined the terms of the bet and his hot start to the series, then detailed his subsequent quest to win a third tournament, including a moment near the end when he was registered in three ongoing events at once.
Here's how Mercier's peers viewed what could have been the "Summer of Mercier."
"I think it's cool that he's giving Vanessa a really big sweat," said two-time bracelet winner Brian Rast to PokerNews. "He's obviously having a great run. It's impressive, it's cool, and good job Jason."
WSOP historian and media coordinator Nolan Dalla noted that the Mercier run is hard to top, but said that he would have to wait and see the results to put the win in historical context.
"There's no question it's an extraordinary feat," he said. "I'm not so sure yet, and I stress the word yet, that we can say he's separated himself from what I'd call the pack of historical greatness. To see the concentration of Mercier's feats within just seven or eight days is maybe unprecedented, but it remains to be seen if he can separate himself from the pack."
The WSOP Player of the Year win may in fact show this was the "Summer of Mercier."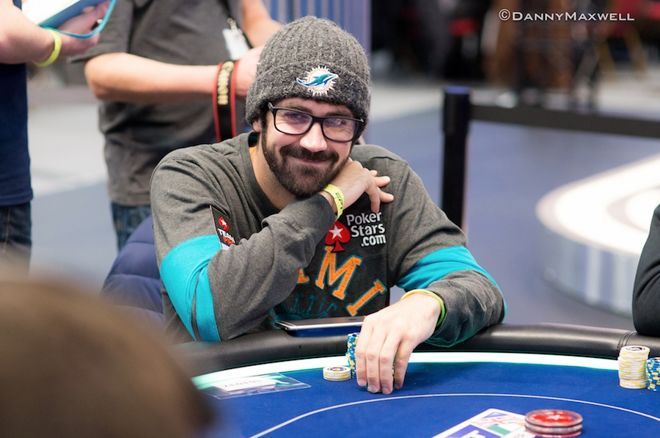 Even more than the Selbst-Mercier feud, German wunderkind Fedor Holz appeared to be the biggest loser in the bet game: He lost $200,000 when Mercier won his first bracelet. The second bracelet could have resulted in double that or more owed.
The sting was lessened by his high-roller winnings at the ARIA this past summer and his fourth top two finish, winning nearly $5 million. He tweeted that his personal goal for the summer was to win more than Mercier cost him in bracelets. Judging by where he's at on the GPI rankings, the joke wasn't on him.
The VerStandig Law Firm, LLC represents poker professionals, sports bettors and advantage players across the United States. The firm assists clients in connection with legal issues including personal LLC formation and operation, tax planning that focuses on gaming deductions and exemptions, casino disputes, and personal matters spanning from divorce to criminal dust-ups.