Why Did Highly-Ranked GPI Players Decide To Not Opt In for GPL Draft?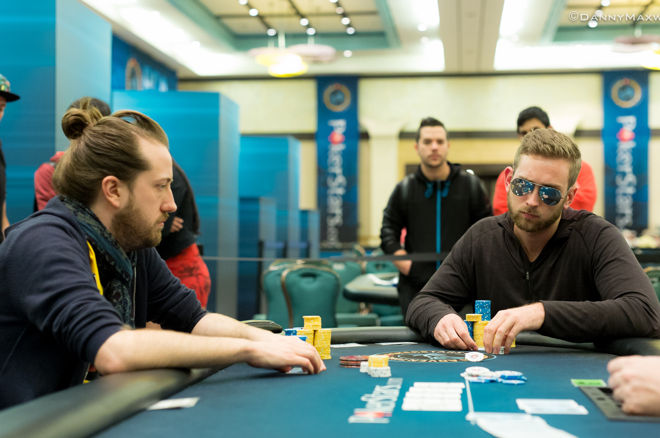 The Global Poker League (GPL) released the list of draft-eligible players on Friday morning, comprised of 203 of the top 1,000 GPI-ranked players that opted in. Those 203 players account for more than $550 million in live tournament earnings, over $115 million in tracked online tournament earnings, and represent 33 countries. But for as comprehensive as the list is, there were several notable names not on the list, specifically from the top portion of the GPI rankings.
Twelve of the top 25 players did not opt in to make themselves draft eligible, of those ranked in the top 1,000 of the GPI as of Dec. 31, 2015. Those players were Steve O'Dwyer (GPI No. 2), Nick Petrangelo (No. 4), Martin Finger (No. 7), Joe Kuether (No. 11), Paul Volpe (No. 12), David Peters (No. 14), Stephen Chidwick (No. 15), Jake Schindler (No. 17), Adrian Mateos (No. 19), Erik Seidel (No. 20), Barry Hutter (No. 22), and Connor Drinan (No. 23). Bryn Kenney is also not listed, listed as No. 8 on the GPI to close last year, but as a franchise manager, Kenney is not eligible to be drafted. He can pick himself as one of his wild card selections post draft, though.
The question is, why did those players that would likely be so highly sought after in the draft process decide not to opt in? PokerNews spoke to some of them to find out.
"I'm trying to play less," said O'Dwyer, who was ranked No. 2 on the GPI at the end of 2015 and would've been one of the top picks. "I was trying to play less poker last year and then that didn't happen because I had to try and win player of the year, so this year I'm trying to play less poker. There's some possible really big buy-in tournaments coming up that I can't have too many commitments for, so I need to be careful."
In similar fashion to O'Dwyer, Drinan cited time and commitment in his decision for not opting in.
"I considered it up until the last second, but it was just kind of a time thing for me," Drinan said. "I already travel a lot for poker and don't have that much free time, so it was just something I kind of came to the conclusion that I don't have time for right now."
Both O'Dwyer and Drinan did add that despite decisions to not make themselves draft eligible both are in support of the GPL.
"I love it, I hope it succeeds," said O'Dwyer. "I wish I could participate, but there's those other things on the horizon that I got to be ready for, and I have to be well rested to take advantage of those things."
"I love it, and I support it," Drinan said. "I hope it does really well, but it might be a season or two before I can find the time for it."
Peters, who ranked as the No. 14 GPI player at the end of 2015 and has really come on as of late, said that he didn't want to bind himself to the GPL's contract and everything that came with it.
"I was a little skeptical about the contract," Peters said. "I didn't really know if I wanted to get tied down to something like that, forced to do all the marketing and forced to do all these things. I just wasn't really too comfortable about it if it was something I really wanted to do and put all that time in. I was kind of on the fence, and it was kind of a last-minute decision, but just didn't end up thinking it was right for me."
Another player not wanting to get tied down was Spanish wunderkind Mateos.
"I was thinking till the last minute to sign up or not, but I finally decided to not to sign because I don't want any obligation or contract for two years," Mateos said. "I don't know what I may want to do in maybe one year. Poker gives you that freedom, so I don't want any obligation. I don't want to travel for a tournament that I [might not] really like. For freedom, that's why I didn't sign up."
Petrangelo, who finished 2015 as No. 4 on the GPI and is coming off a truly breakout year in the live realm with over $3.4 million in earnings, doesn't see himself as someone attracted to the spotlight that the GPL is looking to thrust poker into.
"I wasn't really interested in playing poker for the sport of it," Petrangelo said. "I like the competition of playing when we're playing for a lot of money and not as much into the TV final tables or anything like that. I would actually prefer we're playing with no media or anything like that, but I know it's part of the game. I appreciate it and I know everyone works hard on it, but me in particular I don't really like to show my hole cards and play on a big stage, and stuff like that. It was a pretty easy decision for me since I don't like that stuff."
The last person PokerNews spoke to was Volpe, who told us that he didn't feel the salary earned by the players would be enough for him to participate.
Get all the latest PokerNews updates on your social media outlets. Follow us on Twitter and find us on both Facebook and Google+!