GPL Brazil Hints at Regional, Tiered Future for League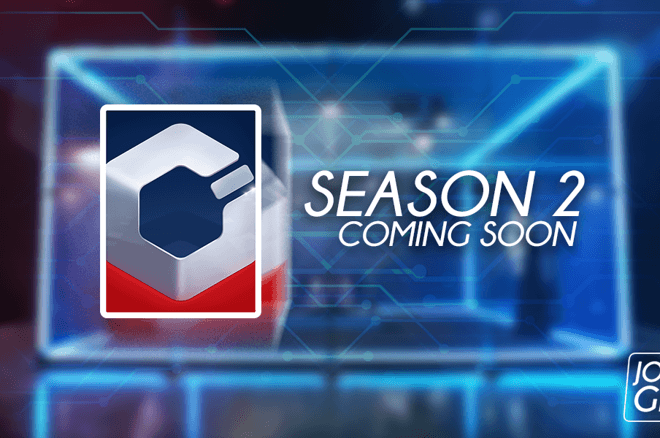 The Global Poker League looks ready to go all in on a regional model.
Just a few weeks after details began emerging about GPL India, and GPL China raised the curtains on its inaugural season, a new regional league has been teased. GPL Brazil looks like it will be a thing as well, as a link to the upcoming league has appeared on the main GPL website.
Nothing of substance has been announced or is available behind the link, which simply leads to a GPL Brazil landing page that features a picture of a celebrating Thiago Nishijima and the caption "Vamooo!"
The pseudo-announcement of the league came with a complete website redesign that included new logos and branding for all of the affiliated leagues.
Continuing on the Regional Course
According to Poker Industry Pro, Brazil was second only to Russia ($) in terms of GPL Season 1 audience size.
The formations of GPL China and GPL India hinted that the GPL was going to go in a different direction after Season 1 of Alex Dreyfus' ambitious undertaking, which sought to marry poker with esports elements to turn it into a viewer-friendly spectacle, proved to be a mixed bag of successes and failures.
"We decided to revamp our GPL Season 2 approach," Dreyfus told PokerNews last month. "We didn't want to come back after two months with the exact same concept. We believe we need to change, adapt and embrace more innovation."
Season 1 of the GPL featured some elements of localized interest. Look no further than Brazil's own team, the Sao Paulo Mets, where the roster featured the likes of Nishijima, Joao Simao, Felipe Ramos, and Joao Bauer in addition to manager Andre Akkari. One of the league's aims was to foster local fanbases, so many managers, Akkari included, felt it prudent to populate their rosters with local stars in addition to easily-recognizable superstars like the Byron Kavermans of the world.
It seems GPL decision-makers are pushing all in on that regional concept at this time with three regional leagues now set up, all in burgeoning poker markets that could help fuel future growth in the game.
Bigger Picture Still Murky
The GPL China and GPL India models call for local teams of players to try to win their way into the regional league via live qualifiers. Presumably, GPL Brazil will follow the same format.
Beyond that, there exists a vague outline of a World Championship at some future date, with the regional leagues likely serving as satellites of sorts into the major competition.
"GPL India will not exist in a vacuum," the company announced in its initial press reveal. "The winners of the league's first season will be invited to compete against the toughest GPL teams from around the world in the GPL association's over-arching World Championships."
What will those World Championships look like? Will teams and players from GPL Season 1 have any role in them, considering everyone signed on for two years with the initial contracts?
Details remain scant along that front, though a couple of links on the new GPL website provide small clues that something is at least in the planning stages. While GPL China, GPL India and GPL Brazil are all linked under a subhead of "Regional Leagues," another subhead touts "Major Leagues." There, the company provides links to "GPL Season 2" and "All-Star 2018."
Again, there's nothing of substance to be found behind either link. However, Dreyfus did tell PokerNews that more information would be released in the coming weeks, so it's safe to assume some of that info will concern the Major Leagues while possibly ironing out exactly how everything is going to fit together.