The Global Poker League Launches GPL China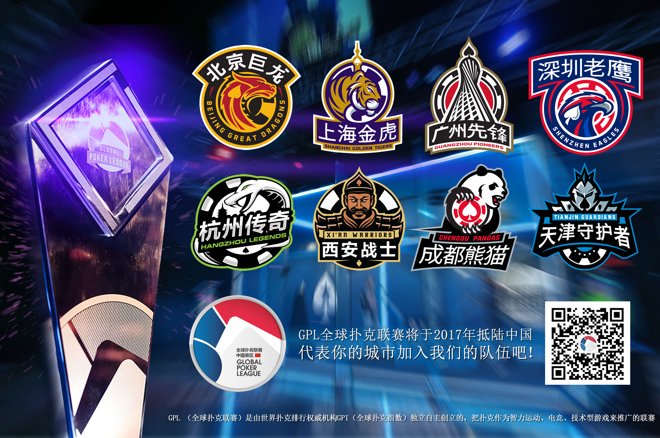 The Global Poker League announced the launch of GPL China Dec. 12, which is scheduled for after the league's spring festival.
This comes after the recent finish of the Global Poker League Championship, where the Montreal Nationals beat the Berlin Bears.
This Asia-exclusive poker league will feature eight teams, each from a city within China, for Season 1.
According to a press release from the Global Poker League's CEO Alexandre Dreyfus, this league will operate apart from the central league and is an effort to make poker into an e-sport and mind sport in China by using a team-based Texas hold'em format.
With the Global Poker Index's support, this new league will draw from other sports, video games and lessons learned in the GPL Season 1.
The GPL will announce the eight team managers within the next two months. They will then choose their team rosters from the GPI, online qualifiers and celebrity players.
The league's introductory teams are already set and are as follows: Beijing Great Dragons, Shanghai Golden Tigers, Guanghzou Pioneers, Shenzhen Eagles, Hangzho Legends, Xi'an Warriors, Chengdu Pandas and Tianjin Guardians.
League action will be shown live, online and in live streams through media partners in China and globally, according to the release.
Lead image courtesy of the Global Poker League