Five Thoughts: DFS Under Fire, GPL Announces the Cube, and More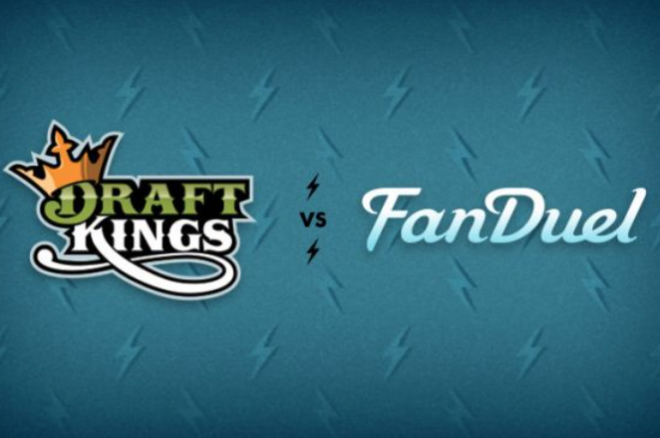 Since April 2013, when I got my first gig for PokerNews training at a World Series of Poker Circuit event at Horseshoe Council Bluffs, I've live reported dozens of poker tournaments. As any avid poker player knows, the action on the felt is typically rather slow and boring, interspersed with spikes of tension and excitement.
During the lulls, it's quite common to see poker players not involved in a hand plugging away on tablets. Of course, watching shows is always a popular activity on such devices, and open-face Chinese poker is another favorite I often observed. As time passed, I began to notice another game taking over more and more screens: daily fantasy sports (DFS).
There's an undeniable crossover between DFS and poker. The games involve some similar elements of strategy, game theory, and variance. Many poker players like Aaron Jones and Brian Hastings have turned their considerable mental and financial resources to the game and experienced success. The operators aren't fools. They understand this, which is why poker players will instantly feel at home when they fire up lobbies that look just like those of poker clients. DraftKings even capitalized with a deal to qualify players for major live events, including November Niner Max Steinberg.
Now, DraftKings and the rest of the DFS industry has another, less desirable trait in common with poker: it's under massive pressure and facing a defining moment in its evolution as questions of legality swirl.
1. DFS Under Fire
Recently, news broke that a DraftKings employee accidentally leaked confidential lineup data before all of the games were locked. Coincidentally or not, that individual went on to bink $350,00 on rival site FanDuel using some players who scored big at low ownership numbers that both the company and the individual insist he had no access to at a time when he could have put it to use.
The firestorm that ensued is still burning hot, and the flames show no signs of dying any time soon as more and more coverage emerges on a daily basis. The story has been covered innumerable times from countless different angles, and you'd have to be living under a rock to not be clued in on some level by now.
Mainstream media has latched on with abrasive headlines bellowing about insider trading. Perhaps even more ominous for DFS, the controversy has drawn the watchful eyes of government officials, many of whom are now questioning whether DFS should exist.
The situation caused many major sites, including both DraftKings and FanDuel, to adjust their policies and announce their employees will no longer be allowed to play on competing sites. Self-imposed measures are all well and good, but the controversy has many both inside and outside the industry pointing their fingers at the self-regulated nature of the current environment and calling for change.
If regulation does indeed hit — and it's hard to imagine it not happening at some point as the industry continues to balloon — the poker world might have a golden opportunity to strike while the iron is hot. Nobody with a modicum of logic could possibly argue that DFS should be legal and regulated while poker should remain ostracized and forbidden.
Hopefully, the poker community can make its collective voice heard when the time is right and get someone with an ounce of sense to see how absurd the dichotomy is between the way America is treating DFS and poker.
2. The Global Poker League
Global Poker Index CEO Alexandre Dreyfus recently rolled out plans for the Global Poker League (GPL), which he believes will change the face of poker. The GPL centers around a team format, with 12 teams representing different cities competing in a season that will apparently last at least 14 weeks, beginning in early 2016.
As Dreyfus told PokerNews, he's modeling his new concept after e-sports, which have exploded in popularity and become spectator events seen by thousands of adoring fans who watch the best players in the world compete in video games like League of Legends and StarCraft II.
I've talked a bit about Dreyfus' attempts to "sportify" poker in the past and remain skeptical that the concept will ever take hold. I've watched more than my share of StarCraft and Super Smash Bros. tournament streams, and the fast-paced on-screen action in those games makes poker seem like, well, a slow-moving card game played by individuals moving at a very deliberate pace lest they give off any tells.
Aware of the logistical issues, Dreyfus detailed a plan to fundamentally alter the game as we know it, speeding things up with timed games and digital cards and dealers to make the game more fan-friendly.
I'm still not sure that will create the level of excitement necessary to follow in the footsteps of e-sports. But Dreyfus remains a well of fresh ideas in an industry often lacking innovation. Poker has evolved as a game immensely, but changes to its presentation have been minimal in the TV era. Dreyfus' attempts to move it out of a niche and into the mainstream could pay big dividends if his ideas pan out.
3. Ivey Still Battling Borgata
The next stage of the legal war between poker icon Phil Ivey and popular Atlantic City casino Borgata hit the news yesterday as NorthJersey.com reported that Borgata filed to dismiss Ivey's counterclaims.
For those unfamiliar with the story, Borgata accused Ivey of cheating using a technique called "edge sorting" when he reportedly beat the house out of nearly $10 million in a series of Baccarat sessions.
Among Ivey's claims: the casino attempted to dull his decision making as he gambled through the use of copious free alcohol and attractive, flirting cocktail waitresses. Borgata contends all of that immaterial and at issue is simply whether Ivey cheated via edge sorting.
"This issue is, and has always been a simple one: is edge sorting, as specifically admitted to and practiced by Mr. Ivey and Ms. Sun, cheating or unfair play?" the casino said in a statement. "The individual playing cards do not change the answer. Complimentary drinks do not change the answer. Cocktail servers do not change the answer."
It's hard to see where Ivey is going with this one, as Borgata appears to have a valid point. That said, I remain behind Ivey overall in this battle. Would the casino have paid Ivey back if he lost and they later discovered the defects in the cards? If not, this is an ugly and clear attempt to freeroll someone they viewed as as a high-rolling whale. It looks like a long shot, but hopefully Ivey prevails.
4. WSOPE Underway, €550 Event Intrigues
WSOP Europe kicked off Thursday with Event #1: Six-Handed No Limit Hold'em. The €2,200 bracelet event is one of 10 on the schedule over the next couple of weeks. Scrolling through the chip counts, it looks like some big names like Oliver Price, Stephen Chidwick, and Max Pescatori did well in the early going.
However, I'm more interested in the little names, so to speak, that will hopefully be populating the roster of players in the second event, a €550 NLHE event dubbed "The Oktoberfest" that features four starting flights. It seems the WSOP has decided to run with the idea of a bracelet events at a very low price point, one comparable to buy-ins you see on regional circuits at countless venues around the world.
After the success of "The Colossus", which drew a record field of 22,374 entries, it's hard to argue with the decision. Some might argue these smaller buy-ins discourage the game's elite from sitting in, devaluing the bracelets. Personally, I love the concept and hope it continues. Anything that expands poker's appeal and popularity at a grassroots level can only help the health of the game.
Hopefully the event meets organizer expectations and this trend continues, giving recreational players a chance to compete with some of the game's best for the most coveted prizes in poker.
5. SuperContest Update
NFL season is now well under way, and that means it's time to update the status of our entry in the Westgate SuperContest. If you're not familiar with the SuperContest, first of all, I hope you're at least comfortable under that rock. It's a $1,500 handicapping contest that involves picking five games per week against spread that are locked in on Wednesday.
Donnie Peters, Brett Collson, Rich Ryan, and I ponied up the cash to collaborate on an entry and we're sitting at 13-7 at the approximate quarter pole (four of 17 weeks are in the books). That's 65 percent, a very solid clip, helped greatly by a 5-0 showing in Week 4. The winning team last year crushed it at more than 76 percent though, so we still have a lot of work to do.
If you're not listening to the podcast we fire up every Friday revealing and discussing our picks... well, as Peters said on a recent episode of the PokerNews Podcast, what are you doing?
Here's a link to last week's gloriously successful pod, and keep an eye out for the Week 5 edition on Friday.
Want to stay atop all the latest in the poker world? If so, make sure to get PokerNews updates on your social media outlets. Follow us on Twitter and find us on both Facebook and Google+!