Remaining Quiet, Chris Ferguson Gets Daniel Negreanu Fired Up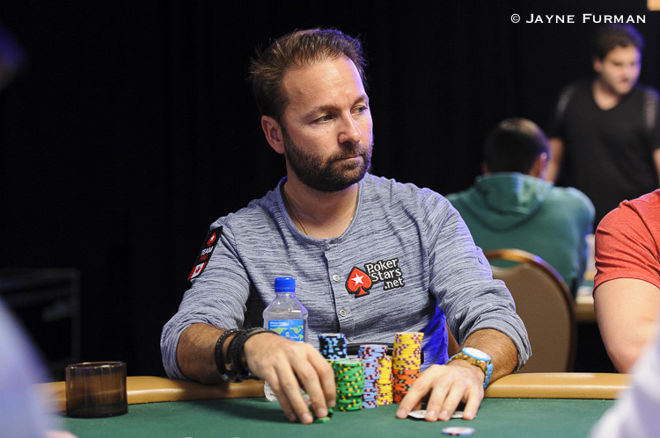 Former Full Tilt Poker board member Chris Ferguson has decided to remain mute, raising the ire of at least one of poker's most outspoken ambassadors.
"I am a very forgiving person, but usually you have to ask for forgiveness before you can get it," Daniel Negreanu told PokerNews. "Clearly he doesn't give a shit, responding with 'What are you talking about?' when people said he owed the poker world an apology.
"Let me explain it to you Chris: You were part of a company, a very prominent part, asking people to trust you and the company. You made millions and millions of dollars off of this company, then you hid for five years when things got out of shape. Then you said nothing at all. Whether you're guilty or not, you've said nothing, which makes you guilty. If you don't feel like you're guilty, say so. Say something. You asked for the players to trust in you, don't you believe they're owed some kind of apology? Any man with a shred of integrity or human decency would understand an apology is owed."
Until this year, Ferguson had not been seen at a live poker event since the infamous "Black Friday," on April 15, 2011, when the U.S. Department of Justice shut down Full Tilt and other offshore online poker operators, ultimately amending it's civil complaint against Full Tilt specifically, saying Ferguson and three other members of the company's board of directors were running a Ponzi scheme that paid out $444 million of players' money to themselves and other Full Tilt owners.
Ferguson denied the allegations through a lawyer, and the case was eventually dismissed after one-time competitor PokerStars bought Full Tilt and negotiated a plan with the U.S. Department of Justice to pay back players.
Without a word, Ferguson turned up early on in the 2016 WSOP, and has continued to play in a number of events, even making fourth in the $10,000 Six-Max No-Limit Hold'em Championship event last weekend, refusing to make any kind of public statement despite being offered several opportunities to do so.
"I don't care if he plays or not," Negreanu continued. "I just look at what a guy like [Full Tilt founder and board member] Howard Lederer did. Obviously he's no fan of mine, and we're not buddies, but at the very least, he took some time to write something out an issue an apology. You don't have to accept it, and people ask if it matters if Chris issues an apology or not, does it make a difference? It doesn't matter if it makes a difference. It's the right thing to do. As a man you should know that.
"The fact is that [Lederer] humbled himself, and knew that it would be inappropriate for him to just come back without some sort of statement, and he did that. He went through the right channels. This guy Chris, he just shows up and it's like 'Fuck you guys, I don't even need to do nothing.' Be a man and take responsibility. Even if it's not all your fault, take responsibility for your part in it. You signed autographs, you took pictures, you were in ads promoting a company that ended up fucking a lot of people. Take ownership of that, at the very least."
When told PokerNews spoke to Negreanu, with Negreanu calling for him to issue an apology, Ferguson said, "What do you want me to do about it?" When asked if he would respond to Negreanu's comments and make some kind of statement to the poker community, Ferguson said, "No comment for now."
With the 2016 WSOP Main Event a week away, the 2016 WSOP is in the home stretch, and Negreanu said Ferguson needs to address the community now, and understand this issue is not going to go away without that.
"It's going to ring a little more hollow if he were to [apologize] now, but whether or not people accept the apology takes a backseat to the fact it's the right thing to do," Negreanu said. "Even if people don't believe him, it's the right thing to do. He's going to continue to have this problem every time he plays poker. Anyone who was affected by it, for them, it's like he's spitting in their face. He's sitting there laughing and giggling, winning more money."
Negreanu has yet to run into Ferguson on the WSOP felt this year, but said if that does happen in any event going forward, he's not going to be quiet about it.
"If I'm ever at his table I'm going to continue to explain to him why I think he owes the poker world an apology," Negreanu said. "I'm not going to be buddy-buddy with him. He had an opportunity to spin this in a better way. He clearly just doesn't give a fuck. He doesn't give a fuck about the poker community. He took all that money and now doesn't say a word? It's ridiculous.
"I can't wait to get him at my table. Put us together at the Main Event feature table and we'll see what happens there."
Want to stay atop all the latest in the poker world? If so, make sure to get PokerNews updates on your social media outlets. Follow us on Twitter and find us on both Facebook and Google+!