'Molly's Game' Review: The Poker-Themed Film Does Not Disappoint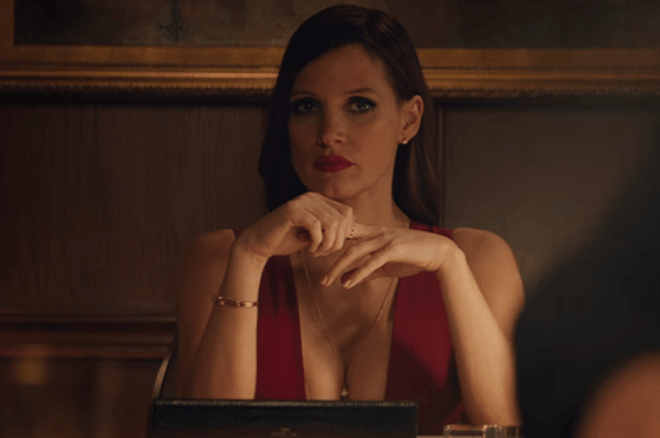 Let's be clear; Molly's Game is not a poker movie. It's a movie where poker merely plays a supporting role.
In advance of the film's opening, I spoke to Richard Roeper, and he said, "I think it has a very good chance of becoming one of the greatest poker movies of all time."
In his recent review, even he is singing a different tune. He wrote, "It is not a poker movie per se in that the lead character does not play the game, it IS a story steeped in the poker culture."
And that's exactly how Aaron Sorkin, the movie's director and screenwriter intended it to be.
He's quoted in an interview with Cineblend as saying,
"This isn't a poker movie. There is no scene in the movie in which we care who wins or loses a hand. In fact, there's only one scene where we dramatize an entire hand. It's when Bill Camp's character Harlan Eustis goes on full-tilt. So what I knew what I wanted to do with the poker sequences, because anytime I stumbled across poker on ESPN or something, I find it to be the world's worst spectator sport. It's not very interesting to watch. It's not very exciting. I wanted to set up micro shots. Shards of poker games. Chips, money, cards, decks being cut, cards being shuffled, ice going into glasses, cigarettes being lit, more money, more cards, folding, raising, that kind of thing. I wanted a thousand of those shots to be able to build those poker scenes and make them exciting and always make them ultimately anchored by; it's not about the poker game, it's about Molly watching the poker game."
Aaron Sorkin Stays True to Form
So, now that we got that out of the way. In full disclosure. I am an Aaron Sorkin fan. And if you are an Aaron Sorkin fan, like me, you will love this movie.
Sure, you'll need to overlook the gratuitous "all in," "pot-committed," and "I call" language and the obvious, and mostly unnecessary, character-building scenes thrown in for good measure. But if you can get past all that, you'll find a well-written and intriguing look into the infamous high-stakes cash games of the Hollywood elite as told by Molly Bloom.
The movie stays true to the story that Bloom told in her book, "Molly's Game," and provides a glimpse into the poker games that included big-name celebrities and the mega-rich. Much of the movie revolves around Bloom's demise and eventual pseudo-triumph after she was arrested and indicted based on her presumed ties to the Russian mafia.
Molly's Game sheds light on the fact there are good and decent people in poker (and in the world) that stand up for what is right — even at great personal cost. It's a message that hits pretty close to home and is very much needed these days.
I see the good in this community every day, but it's always the salacious stories that make headlines. Even Bloom's story made headlines when she became a convicted felon, and her protection of the innocent people that played in the game was barely mentioned.
Of course, the movie shows the dark and seedy side, too. You'll find people manipulating situations for personal gain, people playing above their bankroll, going on tilt, and chasing losses. But it's nice to see the counterargument to the typical stereotype on the big screen.
The Cast
The movie would have to be perfectly cast to carry a Sorkin screenplay and do it justice. And it was.
Jessica Chastain delivers Sorkin's sharp, tongue-twisting dialogue in a believable and likable manner.
Michael Cera as Player X (rumored to be Tobey MacGuire), comes off as entitled and a little creepy.
Kevin Costner, in the aforementioned character-building scenes, delivers. And while the movie would have been equally as entertaining without his character, he was convincing as Bloom's controlling father.
But in my opinion, it was Idris Elba, who stole the show as Bloom's lawyer and champion that everyone wants in their corner when the chips are down (pun intended).
A Consensus
The overall consensus, at least on a Thursday afternoon in Phoenix, Arizona, is that Molly's Game is a hit.
The theater was filled, which is always good to see when you are rooting for a movie to succeed.
The best part of seeing this movie was listening to the conversations of the audience as they exited the theater.
One such conversation was between two older women, who were making plans to head to the casino to check out the poker room.
As a side note, I went to the movie with my mother, who knows absolutely zero about poker. And she left thinking she learned something about the game and even uttered the words, "I'm all in" at dinner when asked a question, much to my dismay.
The thing is, even though this isn't a poker movie, it is a movie that makes poker look exciting. And we might just have Molly's Game to thank for sparking an interest in those that, until now, didn't know what they were missing.
What the Movie is Really About
So no, Molly's Game isn't the best poker movie since Rounders because it isn't a poker movie.
Instead, "It's a story about decency," as Sorkin said in an interview on NPR. "This was a morality tale of doing the right thing when the wrong thing is easier."
And in the end, that's not unlike the game itself.