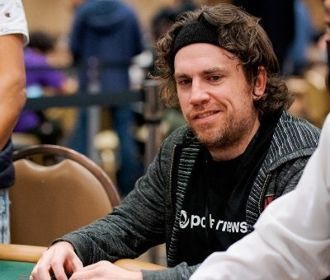 Matt Hansen
Live Reporting Executive
PokerNews Live Reporting Executive Matt Hansen is based in Las Vegas, Nevada. Originally from Chicago, he graduated from Northeastern Illinois University with a degree in History and National Louis University with a MAT in Secondary Education.
Matt taught a number of subjects to grades 4-12 before joining PokerNews as a Live Reporter in 2021. His other previous work includes contributions to other poker sites and live event promotion.
He learned poker at Southern Illinois University in 2003 and played in card rooms throughout the Midwest prior to moving to Las Vegas in 2018.
Aside from poker, Matt has played baseball for nearly three decades and he enjoys the Chicago White Sox.