Charity Check: The Emcee Magic of Phil Hellmuth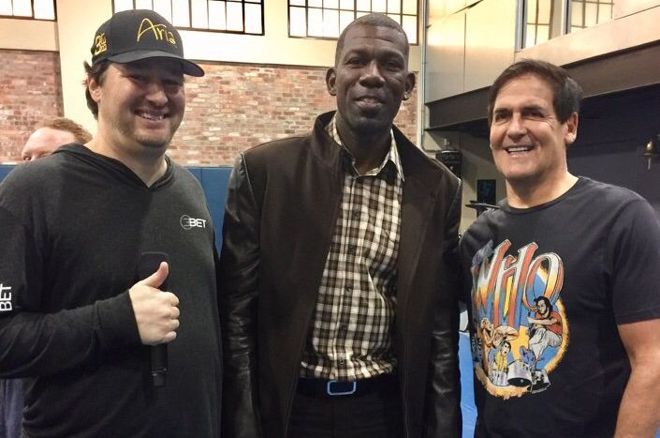 Charity Check is a new segment from PokerNews that will feature the charitable giving in the poker industry monthly.
Phil Hellmuth always seems to be at a charity event.
Over the course of his career, he's helped raise $44.5 million in charity poker tournaments as the emcee.
"I'm proud of the money that I've raised, and that the poker world has raised, using my beloved game of poker!" he said.
He usually emcees five to eight charity poker tournaments a year. Already in 2017, Hellmuth has attended two tournaments, raising $1.5 million with the Golden State Warriors in San Francisco for the Warriors Community Foundation and raising over $100,000 in Dallas for the Michael Finley Foundation. He's also raised money for the Children's Hospital of Philadelphia for eight or nine years in a row for the kids at an event in New York City.
1 @StephenCurry30 all in, w a smile, in 2016 @Warriors Charity Tourney. Warriors 2017 event is tonight #POSITIVITY https://t.co/qqcggGjzBu

— phil_hellmuth (@phil_hellmuth)
Hellmuth began his charitable giving in the early 1990s and said it's his responsibility to help others that are less fortunate than he is. He also connects his charity to his results in his poker career.
"I feel good about myself when I help others and I feel like I'm a big tree that shelters many, many other people," he said. "I have to make sure that I water that tree; it deserves to be watered. And that gives me extra motivation to win."
Find Hellmuth at his next event, the TigerJam, May 19-20. This event has a $10,000 buy-in, and, according to Hellmuth, is for a great four-of-four rated charity and should be a fun event.
This event benefits The Tiger Woods Foundation and will be held at the MGM Grand Resort & Casino. Tiger Woods will host the event which will also feature the 19th annual Tiger Jam benefit concert, golf, and of course, poker. The money raised will benefit the foundation's college-access programs.
Please contact Katie Callahan on Twitter @katiecallawho to recommend future segments.
Lead image courtesy of Phil Hellmuth/Twitter
Everybody needs an account at one of these online poker rooms! They're the biggest, the best, and we get you the best poker bonuses. Check out our online poker section for details on all the online poker rooms around.